The corpse of a 40-year-old Eizidi man was found in a destructed house in Sinjar, who "hung" himself, his family claimed.
The incident happened on Wednesday, May 20, at 5 p.m. in the center of the Iraqi Ezidi town of Sinjar.
Salah Barakat, a nephew of the victim, told KirkukNow that, "he went out and hung himself in a house destroyed during the rule of the Islamic State groups (IS)."
The victim is Hazim Abdi, who was married and was a father of three sons and four daughters.
Abdi had talked to her neighbors before taking his life, the witness claim he did not appear anxious or depressed.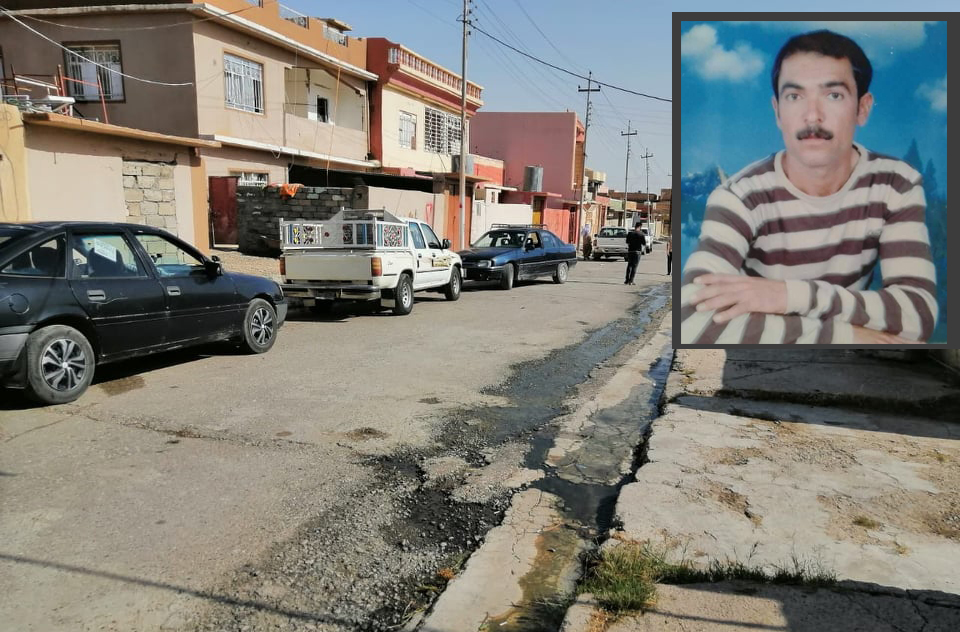 "He did not have any problem in his family, he had a normal financial situation, but it had been a couple of years that he was said to have psychological issues," his nephew said.
Barakat revealed that the police department in Sinjar has informed them about the early investigations, "showing that my uncle hung himself due to psychological disorder because his body bore no signs of torture, injury, or bullet."
A source from Sinjar police department confirmed the "suicide" to KirkukNow, without providing futher details, claiming that investigations were still ongoing.
It is the second "suicide cases" in the center of Sinjar in two days, when another married Ezidi woman, 24, "took her life" on May 19.