Five members of a family in Kirkuk have died of the novel coronavirus within 15 days.
On Friday, June 26, eight persons died of coronavirus in Kirkuk, two of whom were a mother and her daughter.
"The mother and her daughter were my aunt and cousin… the death number of my family due to the coronavirus increased to five persons,"  said Sadiq Shafiq.
Shafiq, 53, lives in Kirkuk and told KirkukNow that three of his aunts, two uncles and a cousin had contracted the virus and died of it.
"From June 12 to 18, two of my uncles, Omer Ahmad Amin, 56, Bakr Ahmad Amin, 57 and one of my aunts, Basira Ahmad Amin, 58, died of the coronavirus, who lived in Azadi neighborhood," Shafiq added.
Shafiq explained that another of his aunt named Awaz Ahmad Amin, 60, who had self-quarantined at her home died of the virus on Friday, June 26, adding that on the same day, one of his cousins,42, also died of the virus in Bazyan, Sulaimaniyah.
The five persons had chronic disease such as blood pressure and diabetes.
Shafiq, after the death of his beloved ones, asks people to comply with the medical instructions. "I did not believe that coronavirus existed before until I saw my family members' infections, so please protect yourselves."
The family suspect that trace of the virus goes back to a member of the family who had visited Baghdad to receive medical treatment.
In Kirkuk, one thousand and 103 cases of coronavirus have been recorded, with 707 recoveries and 51 deaths.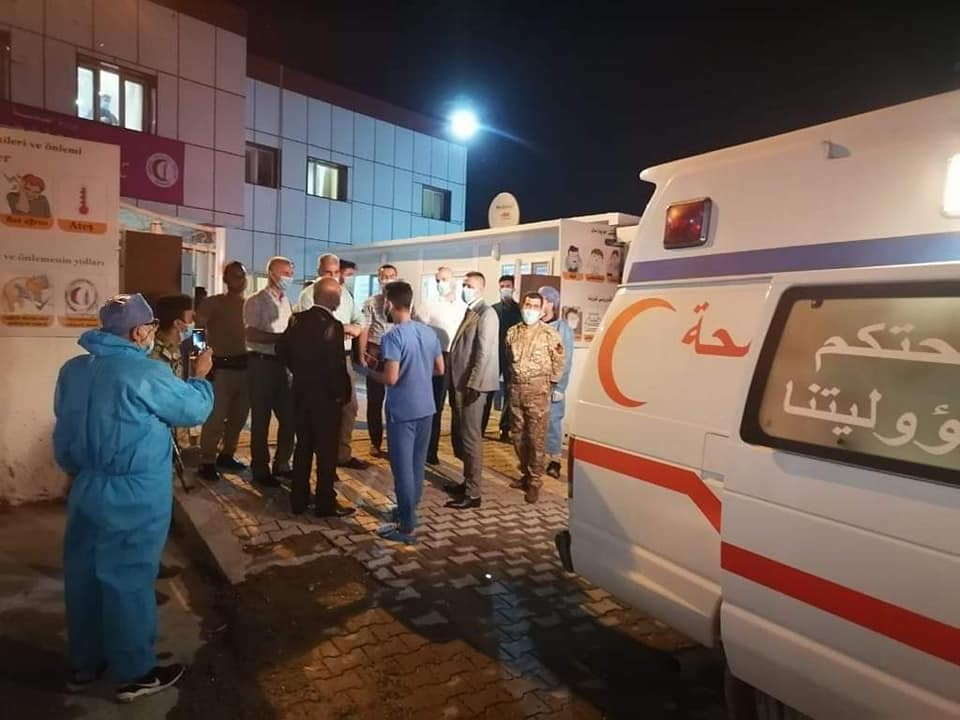 Sabah Namiq, head of health directorate in Kirkuk, told KirkukNow that, "the coronavirus has spread in most of the places in the city, those who have died of the virus were mostly over 60 years old… Some people, who were in their 30s, died of the virus and did not have other diseases."
Coronavirus cases in Kirkuk are on the rise, to the degree that recently the crisis cell of the city allocated Kirkuk's general hospital to COVID-19 patients.
Namiq explained that those patients who have mild symptoms are quarantined at their homes and the medical teams visit them and provide them with treatments on daily basis.
43 thousand and 262 cases of coronavirus have been recorded in Iraq. 19 thousand and 938 patients have recovered and a thousand and 600 have died.