After its renovation with help from a German NGO, Shingal's produce market has been reopened in recent days to help farmers sell their products.
Qasim Tamar Sleman, CEO of Shingal Reconstruction company, told KirkukNow: "In early February this year, we started the renovation of the produce market with assistance from the Germany NGO GIZ. The market consists of a hall, a room for guards, a plaza and other parts, on a surface of 8,000 square metres [0.8 hectares/ 1.98 acres]."
The market's renovation is meant to revive agriculture and help farmers sell their products, Sleman added.
Most of Shingal and its infrastructure, including the produce market, were devastated due to the ISIS war in 2014 and later years.
The market was supposed to be reopened sooner, but measures against the spread of the COVID-19 virus caused a delay.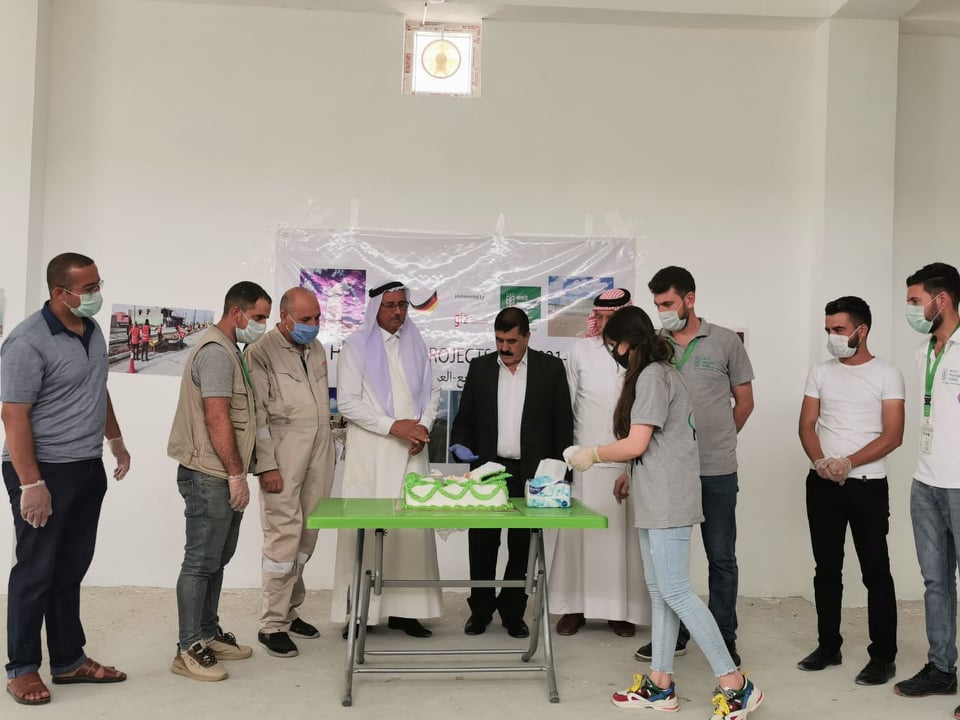 Shingal's interim mayor, Fahd Hamid, told KirkukNow that the reopening of the produce market is an important and positive development during this crisis, and a step to ensure the availability of foodstuffs.
Hamid also added that the opening ceremony was concluded hastily so that farmers could start selling their products as soon as possible.
This year, the grain silos in Shingal have also been put in use again for the first time since 2014.
Shingal has wide fertile planes suitable for growing different types of fruits and vegetables.
The Shingal District lies about 120 km west of Mosul City, and falls under the administration of Nineveh Province.