The streets and alleys of Daquq are covered with pictures of military and political party leaders, while the district has been suffering from deteriorating security, as dozens have been killed in armed attacks since the beginning of the year.
A mural of the head of the Turkmen Front, Arshad Salihi, was unveiled in Daquq last week, to ​​be added to other photos of: Muqtada al-Sadr, the leader of the Sadrist movement; Hadi al-Amiri, the Secretary-General of the Badr Organization; Ali al-Sistani, the supreme authority of Shi'tes;  Ali Khamenei, the supreme leader of the Islamic Revolution in Iran.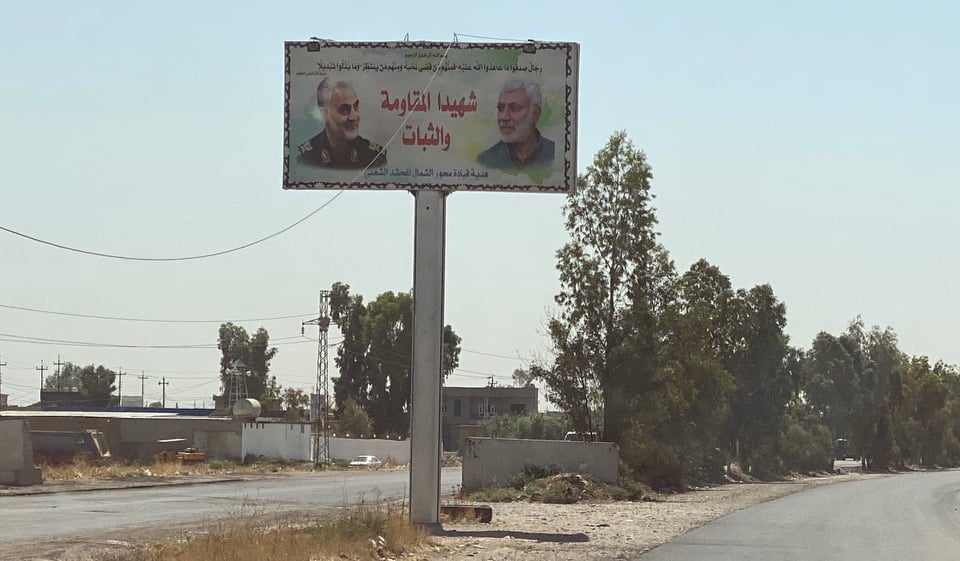 Also dotted in Daquq are pictures of Qasem Suleimani, the former commander of the Quds Force of the Iranian army and Abu Mahdi al-Muhandis, the former deputy head of the Popular Mobilization Authority, both of whom were killed in a US air strike in Baghdad.
Louis Sheikh Fandi, the interim mayor of Daquq district, told KirkukNow: "The administration of Daquq district was never aware of the installation and hanging of pictures of these leaders, and our approval was not obtained."
About the mural of the head of the Turkmen Front, Arshad al-Salhi, the head of Turkmen Front's office in Daquq wrote on his Facebook page: "The installation of al-Salihi's picture at the entrance to the Daquq district is an appreciation of the struggle he exerted for the sake of his people and the other components in Kirkuk."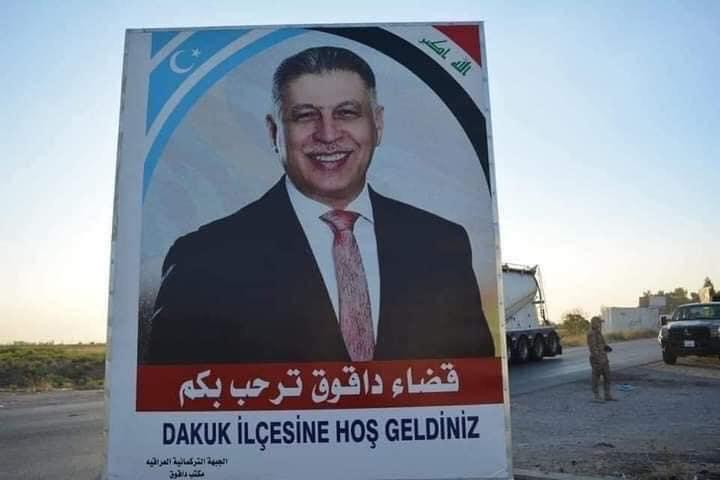 After the events of 16 October 2017, and the return of Iraqi forces to Kirkuk and the rest of the disputed areas, the image of former Iraqi President Jalal Talabani was raised at the entrance of the district at the instruction of the forces stationed in Daquq.