Five fire outbreaks have occurred and many tents burned down in less than one month in the IDP camps of Duhok.
The most recent was on 10 August, at the Kabartu camp in Zakho, in which two tents were burned down and a lot of material damage was caused.
According to Basil Barakat, one of the camp's personnel, six IDP families from Shingal lived in the two tents that were burned down, and all their possessions were destroyed by the fire. And that they were given replacements as compensation.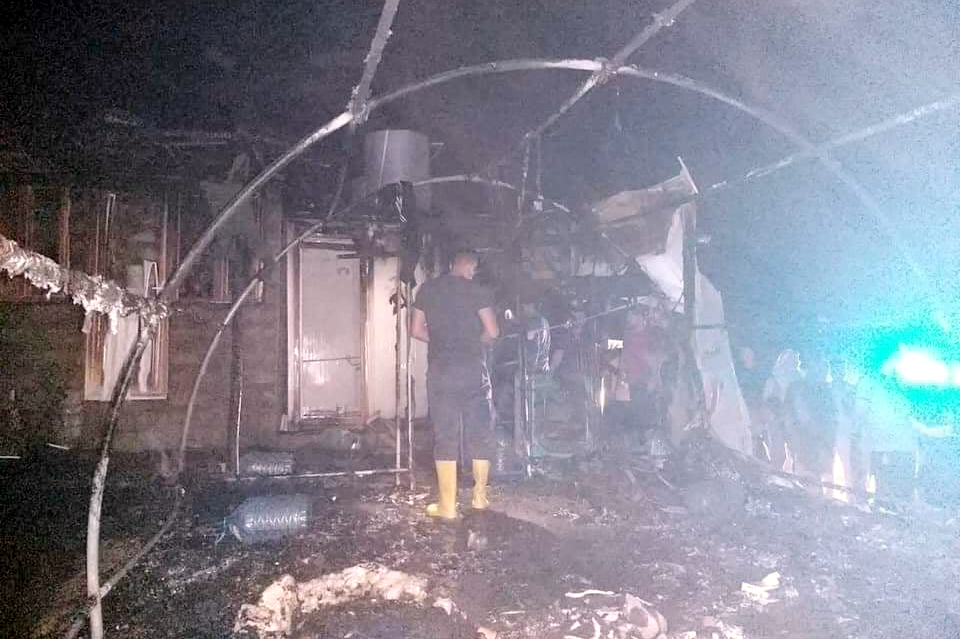 "We will make a list of all the material damage and send it to an aid organization and the Displacement Department, so that they get compensated," said Kabartu camp's director.
All that one of those families had was $3,000 and they lost it in the fire.
It was the second fire outbreak within five days in the Kabartu camp. On 5 August there was another that burned down four tents.
Haidar Micho Khalaf, whose tent and that of his son were destroyed, told KirkukNow at the time: "16 individuals were living in those two tents. Both are completely burned down; we've lost all our possessions. I lost about $1000 and my son lost $800. We couldn't rescue any of our stuff. We could only rescue our children."
For the 6000 tents at the Kabartu camp, where people displaced by ISIS reside, there is only one fire engine.
Iraq Ministry of Immigration and Displacement distributed aid to the families who lost possessions in the 5 August fire.
There was another fire outbreak at the Isian camp in Shekhan district last week. One tent was burned down.
Khero Sa'do, who lived in that tent, told KirkukNow: "This is the second time my tent catches fire. Last month fire broke out due to an electric short circuit."
Both times, Khero's tents were destroyed, along with everything he had in them. He hopes to be compensated for what he lost, especially essential home appliances like a refrigerator and air conditioner.
On 17 July, fire broke out in the Qadiya camp, burned down nine caravans and caused significant material damage.
According to numbers from February made public by the Kurdistan Regional Government, there are more than 787,000 IDPs in the Kurdistan Region, living in dozens of camps.