Six years after the war, the destruction of religious places caused by ISIS in Shingal is still manifest, due to neglect by the authorities and lack of funding.
About 200 temples, mosques and churches in Shingal District were destroyed or damaged during the ISIS war.
Even though ISIS was expelled from the region about five years ago, except for a few (mostly done by residents themselves and with help of NGOs), no place of worship has been reconstructed.
"In the past three years, 9 Ezidi temples have been reconstructed by money coming from political party leaders, security forces, NGOs and Samaritans. Neither the Federal Government, nor the Kurdistan Regional Government have allocated a dime," said Fakhir Khalaf, overseer of the reconstruction of temples in Shingal.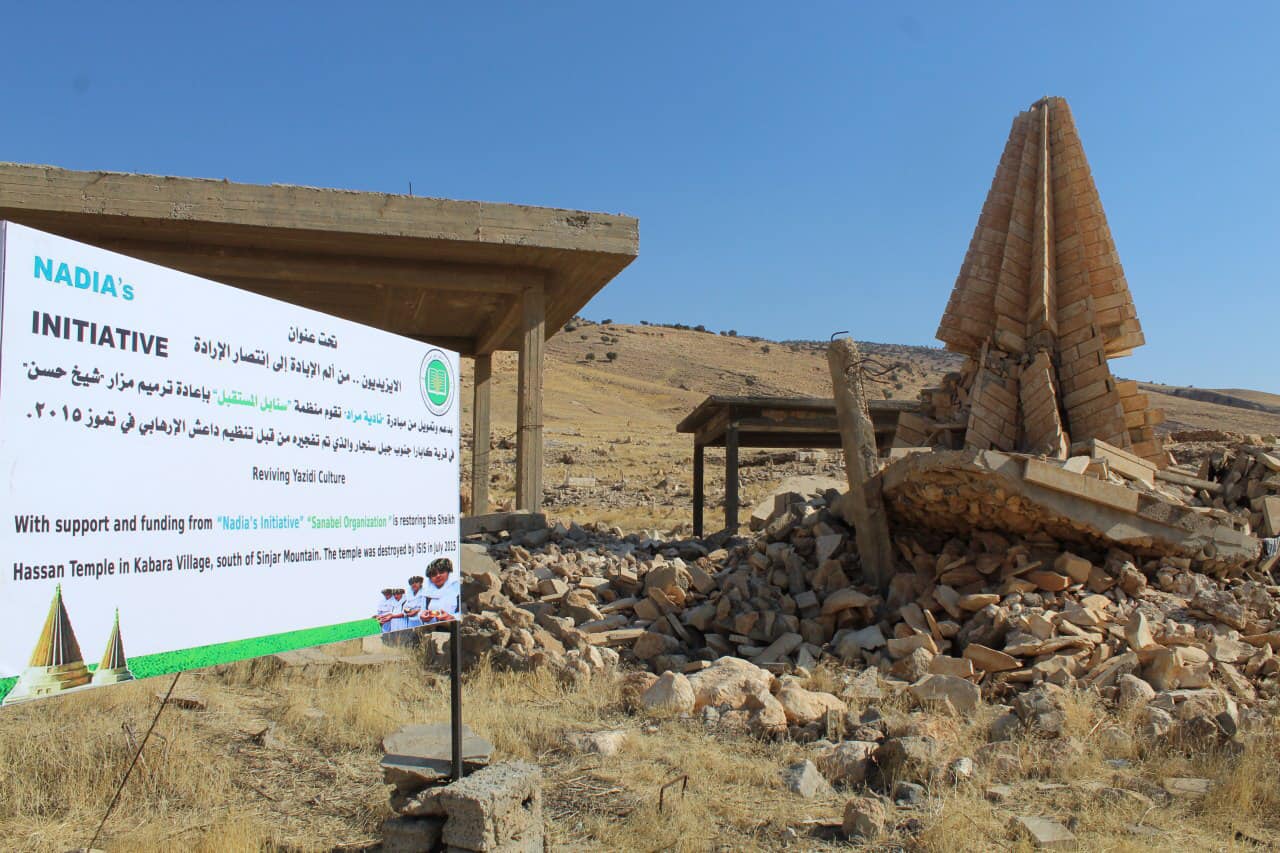 According to the Kurdistan Regional Government numbers, more than 60 Ezidi temples and shrines were destroyed by ISIS.
At the end of August, Nadia's Intuitive (the foundation established by Nobel Peace Prize Laureate and UNODC Goodwill Ambassador Nadia Murad) has announced it will reconstruct two Ezidi shrines in Shingal.
On of those temples is Sheikh Hasan Shrine at Gabara village (about 10 km from Shingal town), and the other is Malik-Fakhradin Shrine in Skiniya village (about 30 km from Shingal town). Both were destroyed by ISIS in 2014.
Fawwaz Haji, head of Future Seeds organization, which oversees the reconstruction of the Sheikh Hasan Shrine, told KirkukNow: "The project takes three months. Besides the reconstruction of the shrine, we will build a garden and a car park."
Next to shrines, ISIS has also destroyed mosques.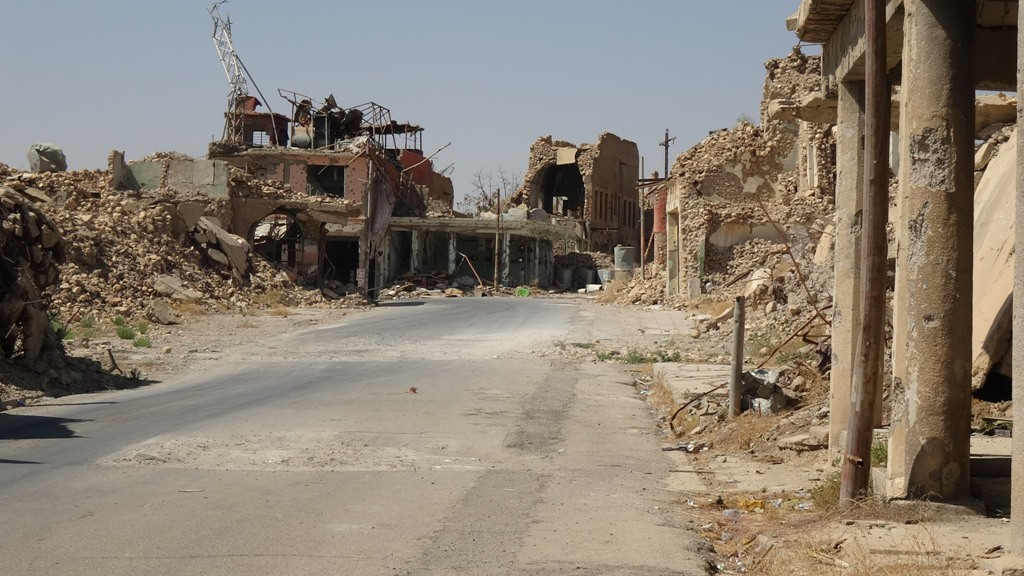 Ismael Muhamamd Saleh, head of Shingal Sunni Endowment (who resides in Duhok now), told KirkukNow: "There are 105 mosques in Shingal. ISIS damaged all of them. But the 13 mosques that are in the Shingal town, have been damaged the most."
The Sunni Endowment will allocate amounts starting from 10 million Dinars (about $8,500) for each mosque in Shingal that was damaged, and the amount will be increased for each mosque in proportion to the damage.
But Saleh said: "We haven't reconstructed any mosques yet, and that's not due to lack of money, but the reason is the existence of the illegitimate forces in the region. We think that even if we reconstruct them, they will be destroyed again. We are waiting for a new administrator to run the District."
According to KRG numbers, 85 Churches were destroyed in Nineveh due to the ISIS war.
Sabah Sabri Sham'oun, a spokesperson for the Christian community in Shingal, told KirkukNow: "There were three churches in Shingal. Unfortunately, they were blown up by ISIS. It has been more than a year that a committee from Baghdad assessed the damages, but they haven't allocated any budget for the reconstruction yet."
Lack of reconstruction efforts is a hurdle for IDPs to return. According Sham'oun, 65 Christian families used to live in Shingal, and that none of them have returned."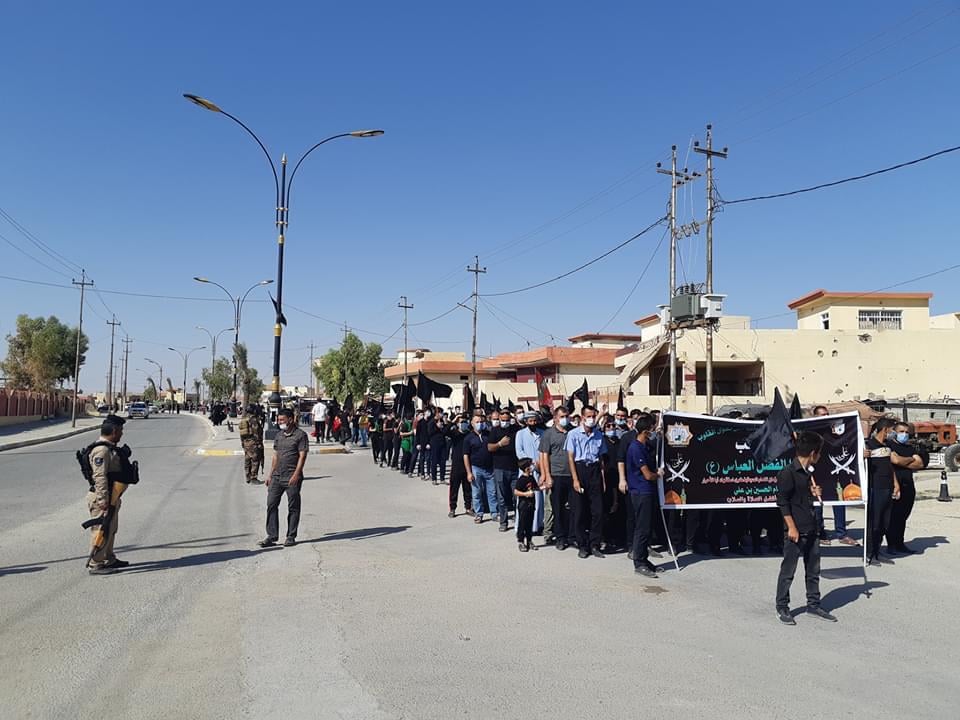 ISIS also destroyed Shi'a places of worship.
Subhi Alyas Haydar, overseer of Shi'a shrines in Shingal, told KirkukNow: "We had eight shrines in Shingal. ISIS destroyed them all. Only two of them have been reconstructed."
One of those two is Saiyda-Zainab Shrine, which was reconstructed by the PMU.
Shi'a Endowment in Baghdad has allocated funding for reconstruction.
The Shingal District is located within Nineveh Province. It is among the disputed areas. On 3 August, ISIS militants took control of it, and on 13 November 2015 they were expelled.