Unlike the Ezidi women, Turkmen women who were kidnapped by ISIS and were rescued or escaped were not granted assistance by certain entities, the authorities and NGOs. And there has not been any entity set up to find and rescue them.
Local activists and civil society organizations in Tal Afar documented 637 kidnapped persons, including women and children, of whom 46 were rescued (23 women and girls, and 23 boys), in different periods from the beginning of 2017 until the end of 2019.
Some of the women and girls older than 10 were subjected to sexual abuse and forced abortions. Some families refrain from providing information about their kidnappers due to social stigma.
Freed by chance
"After three years of bondage and abuse, specifically on 3 July 2017, the family that had taken me from the orphanage in Mosul (and who forced me to marry one of their sons using threat and intimidation), abandoned me once they realized that the security forces were close to reaching me," this is how Azhar recounts the moments of her liberation from ISIS militants.
"After four days of escaping, we arrived at an area near Qayyara. I told the security forces that I was a Turkmen and that I was kidnapped by ISIS. I was lucky that I had stumbled on Turkmen fighters from Tal Afar. They called my family and informed them [about me], and I was handed over to them on the second day," Azhar continued her recount to KirkukNow.
Azhar's tone of voice changed as she spoke about the moment she escaped, before remembering her mother, her sister and two of her brothers, whose fate is still unknown.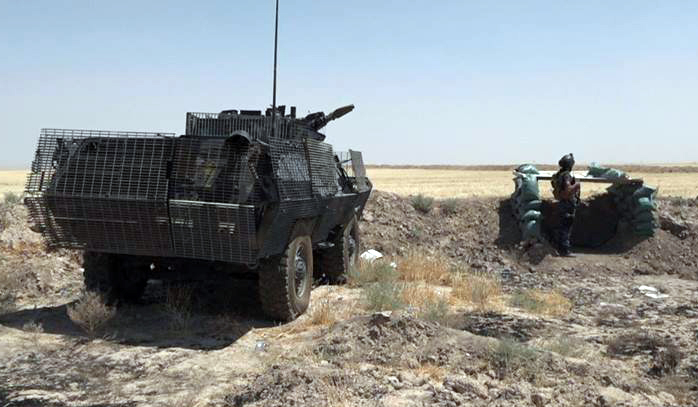 Azhar now lives with her father and three of her brothers in a rented house in Tal Afar, a Turkmen-majority town located about 60 km west of Mosul. Their own house, located in a village near Tal Afar, was destroyed along with their farm lands.
She is now going to school and has hopes for her future, but she still suffers from the trauma inflicted on her by ISIS militants.
The surviving women whom KirkukNow spoke to all tell of the immense suffering they endured at the hands of ISIS militants before they were rescued.
Bushra, another survivor, who was rescued in early 2017, said: "I was forcibly married in early 2016 while I was in the orphanage in al-Zuhur [neighbourhood] in Mosul. And as operation for liberating Mosul started, we crossed to the western part [of the city].
I was liberated on 4 January 2017. They called my older brother and I was handed over to him
Each time the security forces would advance and reach their locations, they would move to another location. Then they finally left and I was left behind on my own in a house in the middle of the al-Intisar neighborhood in the western part of the city, until the military intelligence found me using information they had obtained. Thus, I was liberated on 4 January 2017. They called my older brother and I was handed over to him."
Along with Bushra, six members of her family were kidnapped. Three of them, her 12-year-old brother and two of her sisters aged 11 and 16 survived, but the fate of her parents and her 19-year-old brother is still unknown.
Absence of any task centre for rescuing Turkmen women
"The method for rescuing Turkmen women from the grip of ISIS is completely different from the ones used to rescue the Ezidi women, most of whom were freed in exchange for money," says Ahmed Ali, an activist.
The method for rescuing Turkmen women from the grip of ISIS is completely different from the ones used to rescue the Ezidi women
"The Turkmen women were rescued when the city of Mosul and Tal Afar were retaken from ISIS, not in exchange for ransoms. Rather, the families that Turkmen women lived with after they were forcibly married to one of their sons, abandoned them. And when the security forces arrived in that area and the survivors were identified, their families would be contacted and handed over to them," added Ali.
"None of the so far rescued Turkmen had been taken to Syria, while most of the freed Ezidi women were in Syria. And there was no agency or office to rescue Turkmen women or try to reach them. Even documenting their stories was done by a few activists."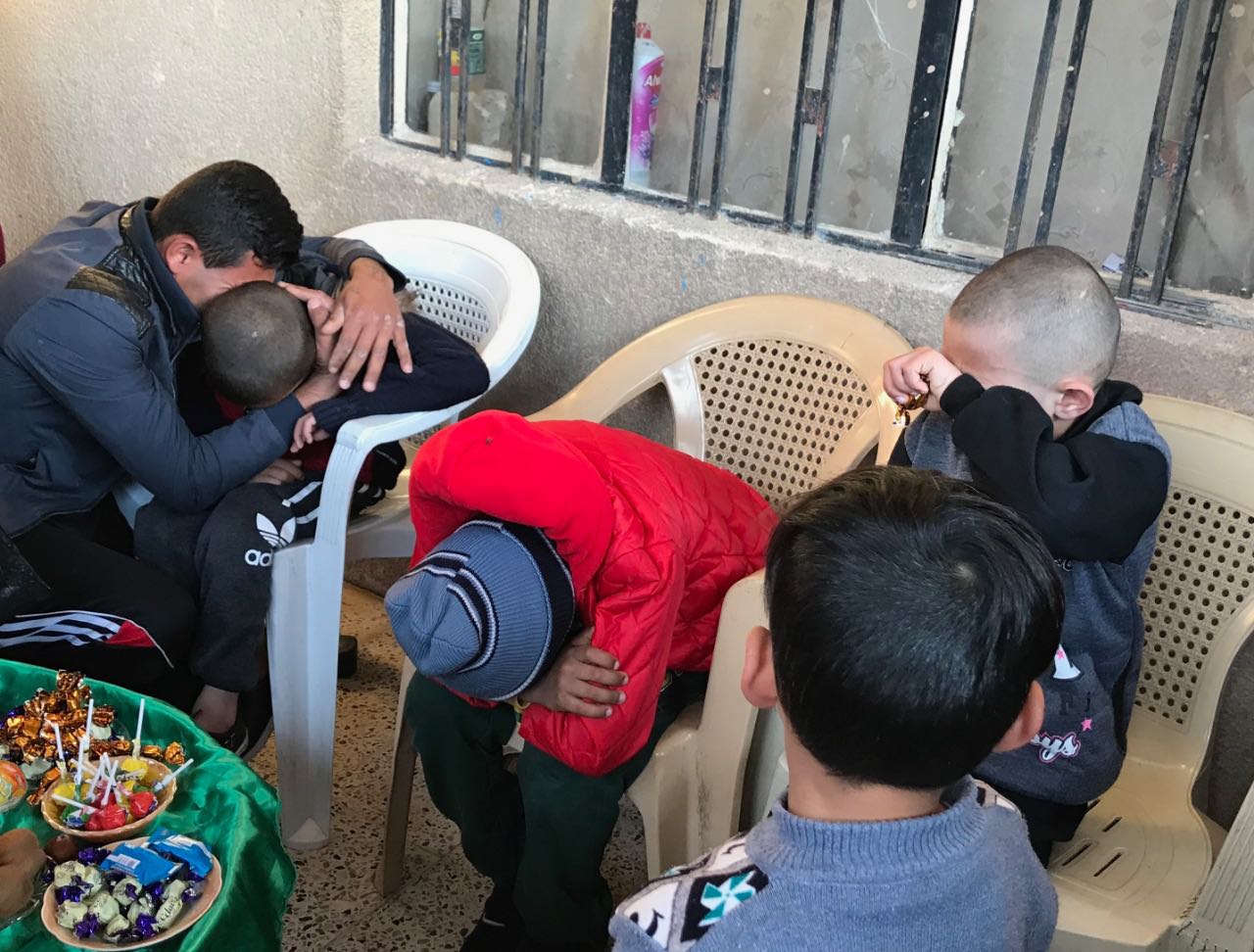 The Turkmen Rescue Foundation, a local community organization, stress that "as a result of the lack of knowledge on legal matters, the survivors being in a difficult psychological and financial situation, and most of them being alone (as their families are still kidnapped), none of them has submitted a formal complaint against the perpetrators in courts or to the police specialized in such matters."
In a report the foundation says: "The survivors are in a peculiar and difficult situation, as most of them live with families that are not theirs. Their families are still kidnapped and there is still no information about them, and they have not received any adequate financial, moral or psychological support."
Society was late in recognizing them
Although the kidnapping took place in mid-2014, when ISIS invaded many areas in Nineveh province, including Tal Afar, official and societal recognition of their abduction didn't come until years later.
Two years after the kidnapping, on 3 August 2016 the United Nations acknowledged for the first time that "there were kidnapped Shi'a Turkmen who were subjected to sexual violence at the hands of ISIS militants."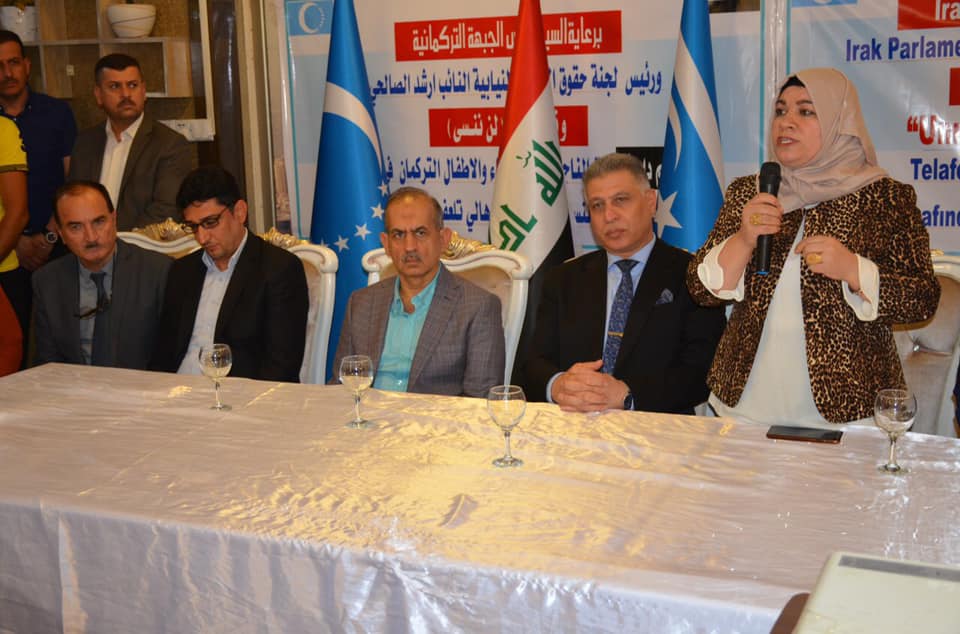 On the local level, five years after the kidnapping, on 17 August 2019, the Turkmen community admitted for the first time to media channels that there were cases of Turkmen women and girls being kidnapped by ISIS and subjected to rape.
At the time, the head of the Turkmen Front, Arshad al-Salehi, said in a speech that "the dominant tribal customs and values ​​in those areas prevent the disclosure of their numbers and names."
He added "Turkmen women who were kidnapped have committed the most heinous crimes, but the tribal character that surrounds our people made them not speak to the media," and stressed "according to the law, we have to rehabilitate and reintegrate them into society."
While the deputy of Ayatollah Ali al-Sistani, Abdulmahdi al-Karbala'i, during a meeting on 14 July 2019 with a number of Turkmen and Shabak female survivors, expressed his complete readiness to receive the survivors in Karbala to provide them with the best care, provide them with health care and treatment in the hospitals of the Hussaini Shrine, as well as providing suitable housing for them.
On 18 July 2019, the former Prime Minister Adil Abdulmahdi also met with a number of female Turkmen and Shabak survivors.
Tal Afar's population is estimated to be 220,000 people. ISIS took over the town in 2014, and in August 2017 it was retaken by the Iraqi forces.
*Note: The names Azhar and Bushra are not the real names of the women KirkukNow spoke to. At their request, KirkukNow will keep their real names undisclosed.