The PMU has formed a new force in Kirkuk, calling it the "abu-Mahdi al-Muhandis Force."
The PMU (Popular Mobilization Units) is a paramilitary coalition of mostly Iraqi Shi'a militia.
The force, trained for a period of three months, began its duties on Saturday (24 October) inside Kirkuk International Airport, and is meant to be an emergency response force specifically for Kirkuk province.
Abu-Ridha al-Najjar, commander of the Northern Front of the PMU, told KirkukNow: "abu-Mahdi al-Muhandis paid great attention to Kirkuk province. He graduated from the Ahl al-Bayt Religious School and learned most of what he knew from Qassem Suleimani, that's why we decided to name this base after him."
According to Jawdat al-Assafi, the media official for the Northern Front of the PMU, the force consists of 500 soldiers. "All of them are residents of Kirkuk province and belong to different ethnicities and religions."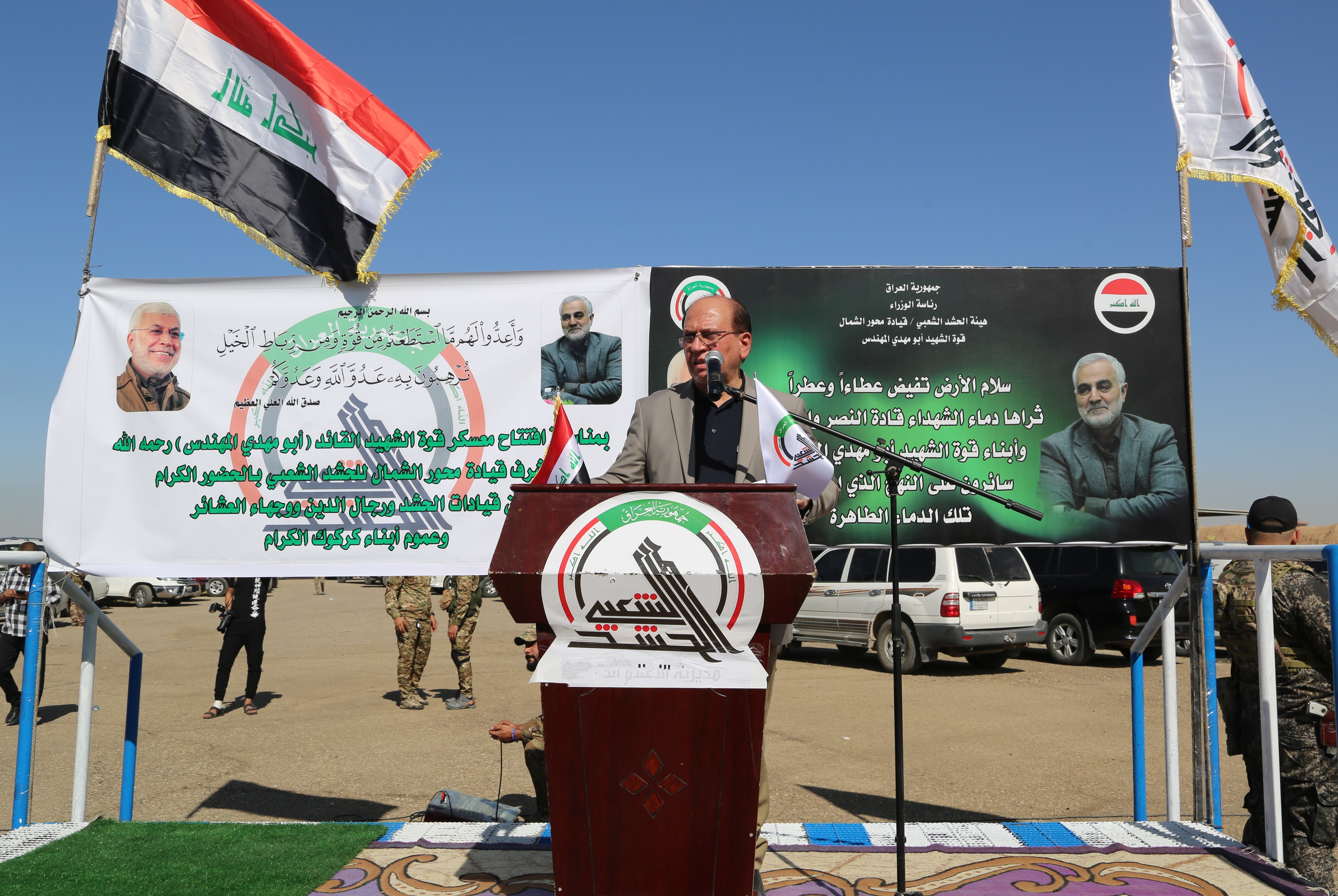 al-Assafi added that part of this force will be stationed inside the headquarters of the Northern Front of the PMU for emergency response. "It will perform the functions of a rapid response force, and our goal is to stabilize Kirkuk."
Abu-Mahdi al-Muhandis, who was the deputy head of the PMU, was killed on 3 January 2020 along with Qassem Suleimani, the commander of the Iranian Quds Force and a number of other Iranian and Iraqi leaders in an American airstrike near Baghdad International Airport.