People infected with Coronavirus and their families complain about the lack of necessary medicine at the hospitals, while infection cases keep rising.
5,000 individuals are tested for COVID-19 in Kirkuk province each day. Between 200 and 500 new infections are registered every day.
Hogir Saleem, whose father was a COVID-19 patient at the Republican Hospital in Kirkuk City, says that they had to buy the necessary medicine themselves.
Fakhradin Sa'd, who had contracted the COVID-19 virus and stayed at the same hospital, said: "The doctors and nurses are working tirelessly day and night. It is true that there is a shortage of medicine, but that is the fault of the government, not the doctors."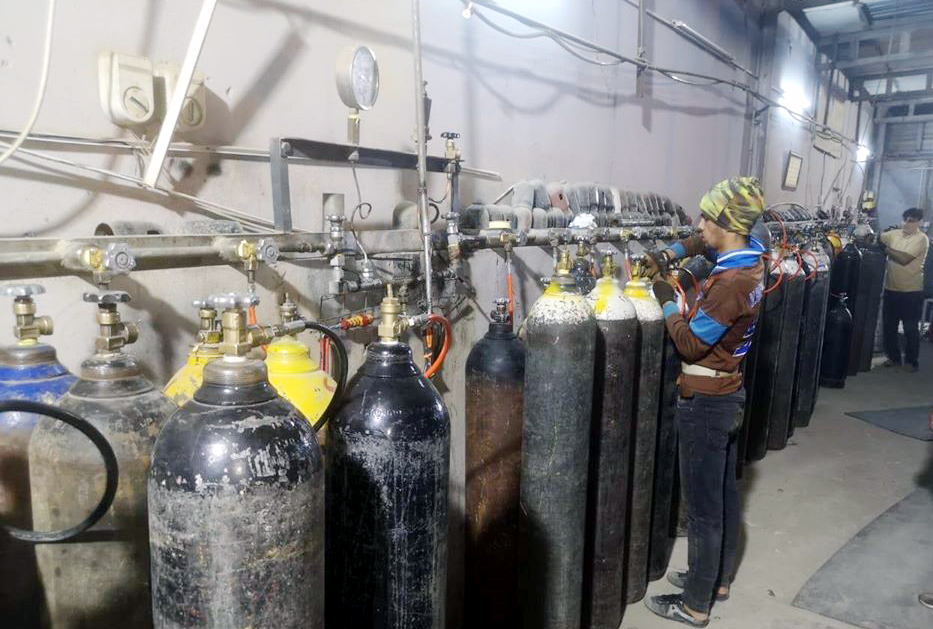 "The hospitals in Kirkuk seem to be better that those in Erbil and Slémani, as many of my relatives who have contracted the virus have come here for treatment. The number of deaths is also less here," Sa'd said.
According to Iraqi Health Ministry, since the outbreak of the virus, in Kirkuk 24,054 people have contracted it, 18,123 have recovered, 730 have died, and 201 are under treatment.
The hospitals in Kirkuk seem to be better that those in Erbil and Slémani
Nabeel Hamdi, the new director of Kirkuk's Health Department, told KirkukNow: "The reason for the rise in the number of the patients is that [currently] more tests are being done."
"Previously, we were doing between 800 and 1000 tests per day, but after the arrival of advanced equipment [..] we are testing nearly 5,000 persons per day."
In Kirkuk, five to 10 people die of the Coronavirus each day.
Hami added that they have prepared 700 oxygen canisters, as they are expecting the number of infections to rise in the cold season.