The Kurdistan Regional Government (KRG) and the Federal Government have agreed on returning the internally displaced persons (IDPs) who reside in the Kurdistan Region to their areas of origin to be on a voluntary basis. Meanwhile, the UNHCR is to give the KRG around $5 million to improve living conditions in the IDP camps.
The aid from the UNHCR comes after a meeting between the organization and Rébar Ahmad, KRG's Minister of Interior in Baghdad on 2 December on living standards at the IDP camps in the Kurdistan Region.
Hoshang Muhammad, director of the Crisis Management organ of KRG's Ministry of Interior, told KirkukNow that an agreement was signed between the Kurdistan Regional Government and the UNCHR which includes granting the KRG around $5 million to improve living condition in the IDP camps.
In a meeting between the Iraq minister of immigration and displacement and KRG's interior minister, with the presence of a number of international NGOs, both governments have agreed that returning the IDPs to their home regions to be on a voluntary basis.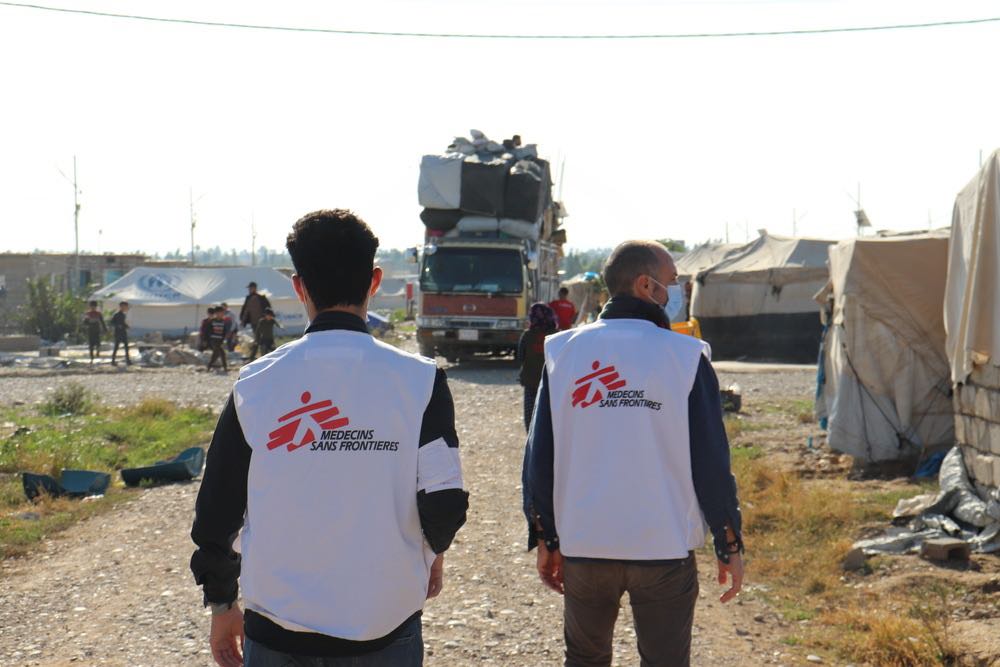 Rébar Ahmad told KirkukNow: "There are a number of hurdles that prevent the IDP to return, among them lack of services, destroyed homes and low employment opportunities."
The Iraqi government has launched a campaign in recent months to close all IDP camps before the end of the year, by facilitating the "voluntary" return of the IDPs and granting each family an amount of 1.5 million dinars (about $1,260). But many of the IDPs say they are being forced to return.
Hisén Hasan Narmo, a member of the Iraqi Parliamentary Committee for Immigration and Displacement, told KirkukNow: "We have told the Iraqi government that the IDPs must not be forced to return to their own regions. The government is now planning to empty the camps in the Kurdistan Region next year, but we will not allow the IDPs to return to their regions forcibly."
Regarding the grant from the UNHCR, Narmo said: "I hope that money will not be subjected to corruption. That money belongs to the IDPs and must be spent on their needs in a regulated manner."