Members of the 'Imamayin' militia deny to have threatened any family in Palkana village. But a number of villagers say the militia are trying to force them to leave their village.
A few days ago, tensions rose again in Palkana village in Kirkuk's Dibis district over land ownership disputes between Kurdsish and Arab farmers.
Several residents from the area have told KirkukNow that a number of Arab tribes, backed by the 'Imamayin' militia (part of PMF), have given some Kuridhs residents of the village 48 hours to leave their homes.
Ali Rahman, the commissioner of Palkana village, told KirkukNow that the militia force consisted of 11 vehicles, and that after having lunch at the homes of Arab settlers, they went to the home of a family and demanded to see their ID cards and informed them that they must leave their home within 48 hours.
"Arab settlers, with the help of the militia, broke into four homes that were empty and later were driven out by the Iraqi Army," Ali Rahman said.
Before the arrival of the Iraqi Army, scuffles took place between some Kurds and Arabs.
KirkukNow has been trying to contact the PMF for days before getting a response.
Karim al-Azzi, a spokesman for the 'Imamayin' militia, told KirkukNow: "It is true that our friends were invited by Sheikh Shamar family, but after they have had lunch, they have returned to their bases and have nor harassed any Kurdish family at all."
He said that at the time when tensions rose between a number of Kurdish and Arab families, the Iraqi Army was present in the village, and that a number of people from both sides were detained and later released.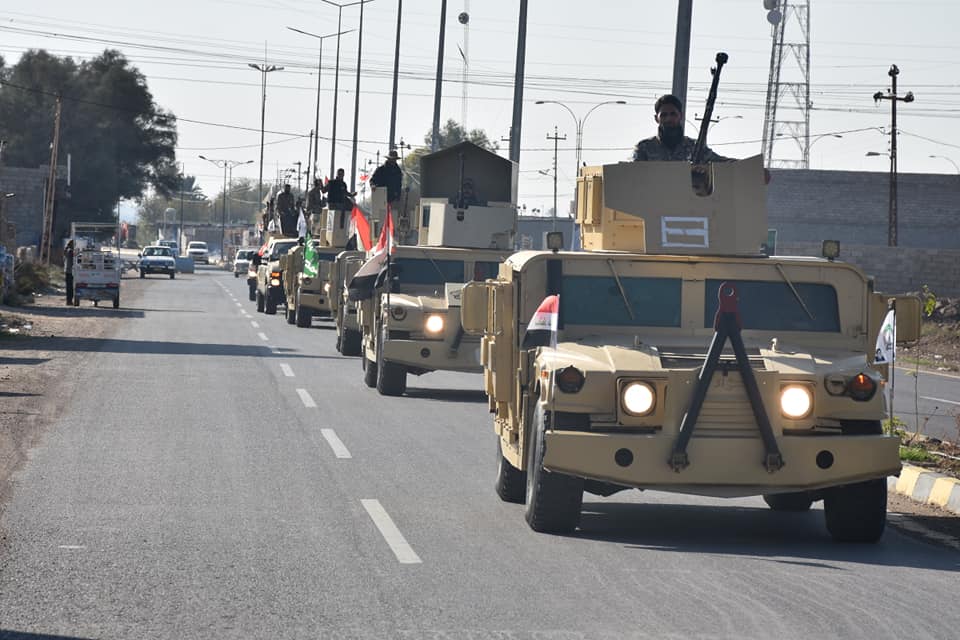 For three years, the village of Palkana has been among the places where tension and conflict between Kurds and Arabs keep resurfacing, while the Erbil and Baghdad governments fail to resolve the issue. Kurdish villagers have repeatedly complained that there are attempts to force them out.
Muhammad Ismael, who speaks on behalf of villagers in the area, told KirkukNow: "That force of the Hash al-Sha'bi [PMF] has expelled three Kurdish families from the village and placed three Arabs families in their homes."
Even though Palkana village is within the borders of Kirkuk province, its security is under the control of Salahuddin Operations Command.
Palkana is located in Sargaran subdistrict, which lies northwest of Kirkuk City, has 42 villages. There are 25 homes in the village.