The Iraqi Counter-Terrorism Service (CTS) announced on Wednesday that the deputy of the ISIS so-called 'wali' (prefect) of Iraq, known as Sha'lan, had been killed in the south of Kirkuk province.
The agency wrote in a statement: "A special tactical force carried out a proactive duty with helicopters in Wadi al-Shay area, resulting in the killing of two suicide bombers from the remnants of the terrorist ISIS gangs after a clash with them inside one of the tunnels. One of these killed members is the first deputy of the so-called Wali of Iraq and known as Sha'lan."
And in a separate operation, which took place at dawn on Tuesday, the agency conducted a new military operation that was based on an intelligence in the Badush sector, west of Mosul, that resulted in the death of 12 ISIS members. The operation was carried out with air cover by the Air Force and the International Coalition war planes.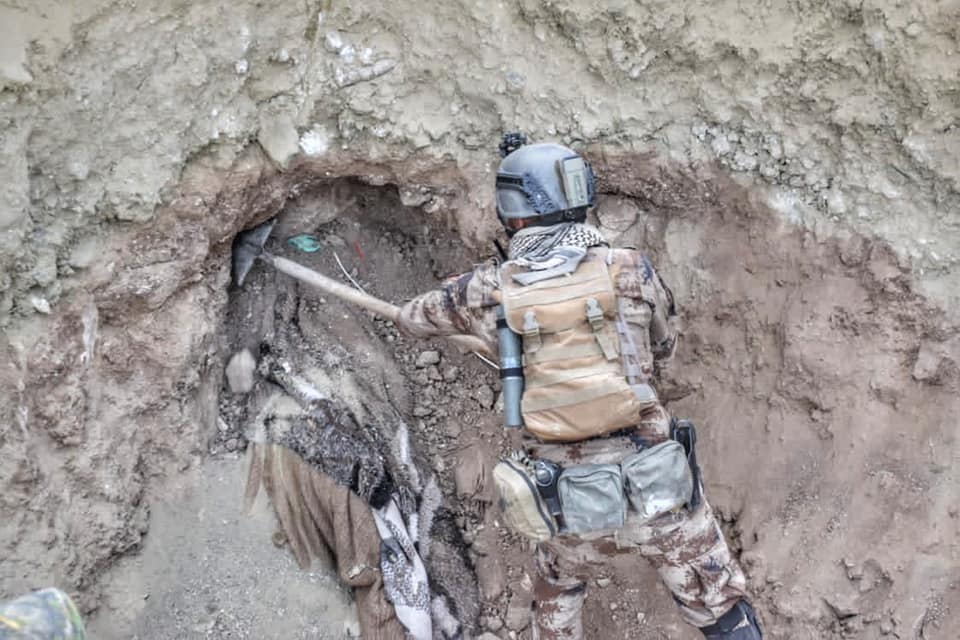 The agency carried out a large military operation on 13 December 2020 in which it swept the so-called the Tigris Sector where ISIS operatives were active, in the Ain al-Jahsh area south of Mosul.
The statement added that members of the agency clashed with ISIS members for two consecutive days, during which the ISIS militants were forced to "retreat and return to the tunnels and caves in which they are holed up."
According to the statement, members of the CTS stormed their hideouts resulting in fierce clashes, in which hand grenades were thrown into the tunnels. And that 42 members of ISIS were killed.
A cache of weapons was discovered during the operation, and large amounts of money in local and foreign currencies were confiscated.