Following the long run and the heat debate over the controversial draft, Iraqi parliament passed 2021 budget at Wednesday late night session including special funds for health care sector of Nineveh war-torn province.
Iraqi parliament approved 2021 budget law 129 trillion IQD ($89 billion) and a budget deficit estimated at 28.7 trillion IQD ($19.79 billion). The 2021 budget set an oil price of $45 a barrel with expected oil exports of 3.25 million barrels a day. Oil revenues feed 95% of national revenues for Iraq, ranked the fourth-largest oil reserves.
Member of the Iraqi parliament Basma Mohammed Basim said that 10 million American Dollars USD is allocated for Nineveh province from World Bank, $290 M for Ibn Sina hospital and $240M for republican hospital in Mosul in addition to 300 million Euros donated by France for Mosul International Airport.  
Mosul is to receive one trillion Iraqi Dinar IQD allocations from Petrodollar fund. Petrodollar allocation is a special budget for investment in oil producing provinces approved by Iraqi constitution.
Researches has showon that reconstruction of the war-torn Nineveh province requires over $80 billion budget, a matter not priority to Iraqi authorities facing political and economic crisis, not to mention the corona virus pandemic.
In August 2014, the so-called Islamic State extremist group ISIS conquered second largest city of Mosul, center of Nineveh Northern Province. After three years, Iraqi, US, Kurdish Peshmarga fighters and other ground forces backed by an international anti-IS air force managed to retake the northern Iraqi city.
ISIS destroyed the landmarks of Mosul and what it has left standing was demolished by global coalition was to oust ISIS which persecuted ethnic and religious minorities, escalating tensions among different social groups within Mosul.
Iraqi finance ministry proposal was approved for exempting fines on delay in payment of installments between 2014-2019 as an emergency period and to reschedule it for those acquired real estate from the state in the areas conquered by ISIS.
Mosul in 2021 budget will be refunded for 20 billion IQD borrowed to Salahaddin Province in 2020. Mosul dam maintenance to be carried out by a special fund, Basim added.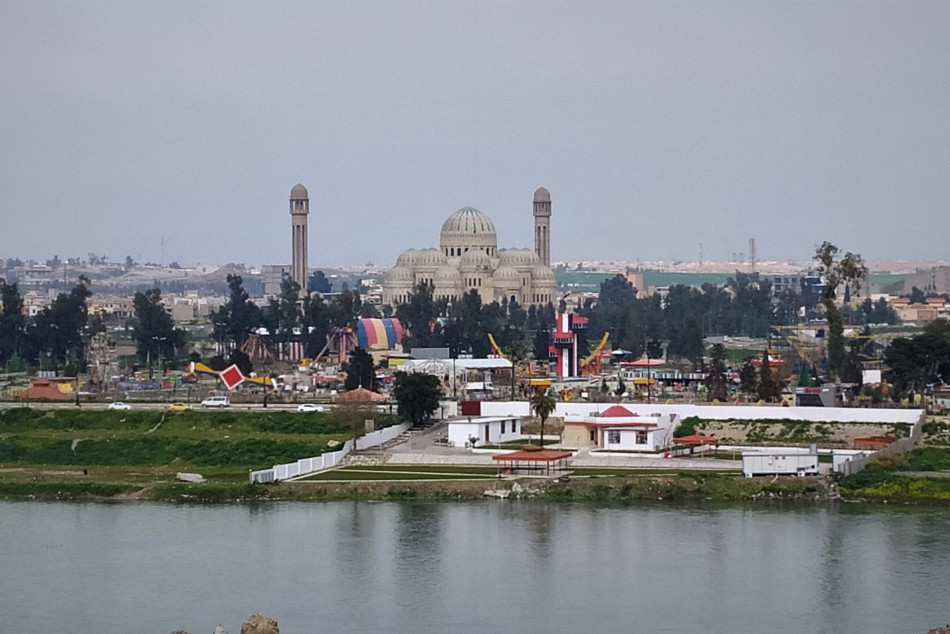 After months of wrangling, the Iraqi Kurdistan Regional Government KRG and the central government reached an agreement on controversial issues of oil sales and non-oil revenues.
Under the 2021 budget law, the KRG will be committed to produce no less than 460,000 bpd of oil. It must hand over to Baghdad revenues generated from regional oil exports of 250,000 bpd, according to Iraq's Oil Marketing Company (SOMO) pricing, after deduction of expenses for oil production, transport and domestic consumption of crude oil.
Bashar al-Kiki, a Kurdish member of iraqi parliament from Mosul, said that Nineveh will get iss funds from Iraq oil revenues and development funds in addition to local incomes in 2019 and 2020.
iraqi Prime Minister Mustafa al-Kadhimi who is on official trip to Kingdom of Saudi Arabia, tweeted on Wednesday, " Parliament's approval of the federal budget is an important step forward despite the remarks and evidence that solidarity work achieves progress andstability."