Nobel Peace Prize winner Nadia Murad has declared an initiative to build a new village 4 kilometers away from Kojo village, a move aimed to preserve the site which witnessed the Islamic State (IS) group's atrocities against the Ezidi population.
The initiative of the Ezidi activist comes within the service projects Nadia's Initiative non-profit organization has launched for the Ezidi community in cooperation with the International Organization for Migration (IOM), according to Salah Hassan, Nadia Murad's representative.
He said the project includes the construction of a new village 4 km north of Kojo village… 150 houses will be built in the first phase of the project, in addition to a school, a hospital, streets and parks.
Hassan emphasized that more houses will be built after the first phase is concluded, without disclosing their number, as it is unclear how many families are willing to return to Kojo.
Ezidi residents of Kojo village in Shingal district were most affected by IS atrocities in August 2014, including mass killings and kidnappings, with most of the victims found in the mass graves were from Kojo village.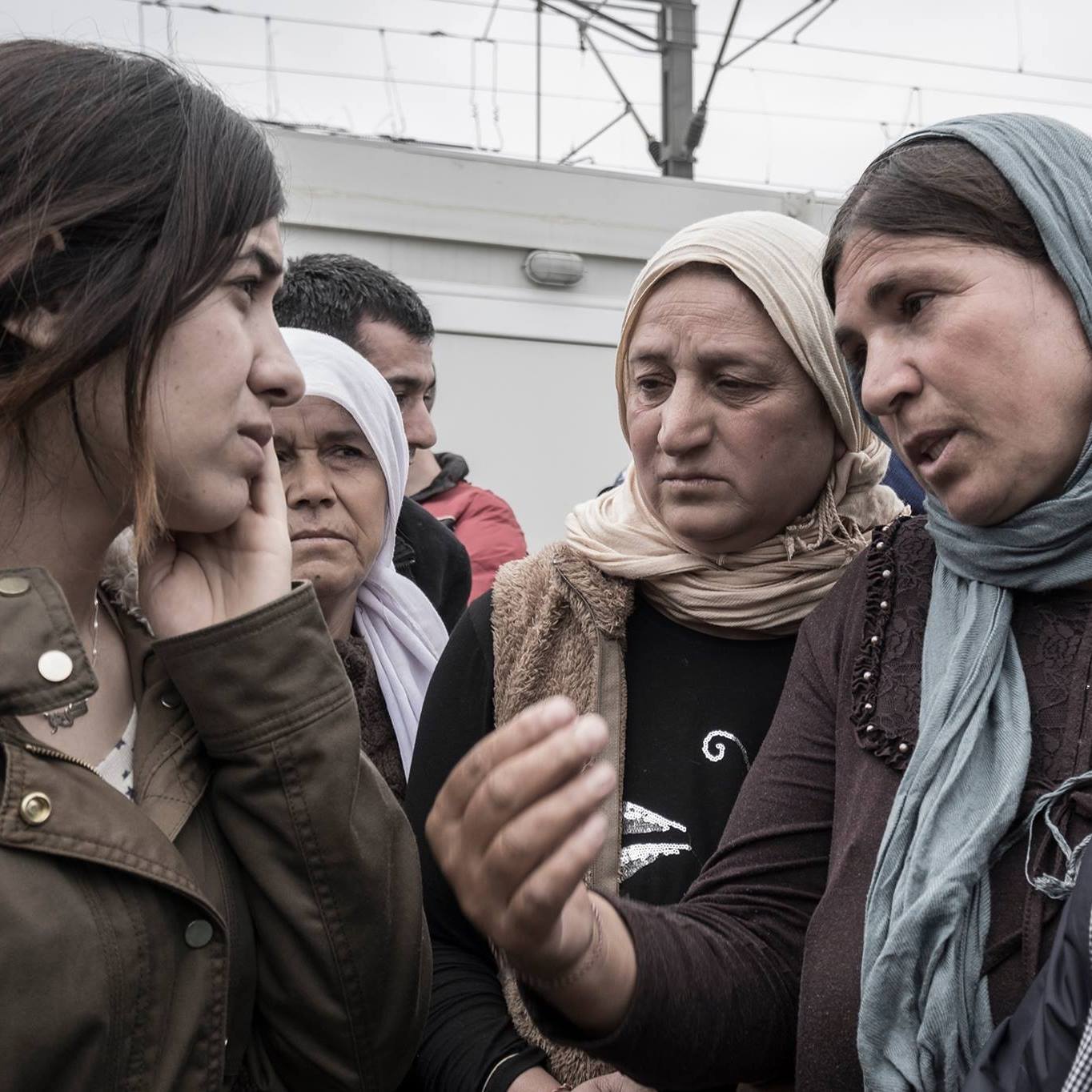 Concerning the mechanism which will be pursued in the distribution of the residential areas, Salah Hassan said, "These units are only for Kojo residents, who express willingness to return and live in the new village."
"The project is due for completion in two years, it is planned that all residential units with all the other services will be completed by the end of 2023", Hassan added.
According to statistics by the headman of Kojo village, there were 196 houses in Kojo village prior to IS group's attacks, however, most of them were leveled to the ground, besides the devastation inflicted on the other services, which Salah Hassam said has been hampering the return of the residents to their village.
Nadia Murad's initiative followed a consultation with the people of the village who said they were not ready to return unless their homes are rebuilt and services are provided.
Marwan Jad'an, headman of Kojo IDPs in Rwanga camp told KirkukNow "Nadia Murad's representative visited us to discuss the initiative, Kojo IDPs have endorsed the project, …. It is a very good project, but what matters most is that it should be completed soon, because the people here have fed up with life in the camps."
Nadia Murad's representative visited us to discuss the initiative, Kojo IDPs have endorsed the project
"If the houses are completed as well as other services such as water, electricity, schools and hospitals, no doubt the people of Kojo will return to the village, above all, security should be guaranteed", he added.
Before the Islamic State group's attacks, 225 families used to live in Kojo village, but according to Marwan, 80 families have left Iraq.
"150 houses are insufficient, we have asked for 250 houses, because the number of the families has increased over the past six years," he added.