The power generators of a healthcare center in Kirkuk have broken more than a month ago making access to some health services limited for over 750 people whom visit the center for healthcare in a month.
Rahimawa Health center is the largest state-run health center in the oil-rich city of Kirkuk. It has been provided by two private generators to replace national power outs yet it is not working since a month.
Health services such as dental care require regular power supply for medical equipment making people suffer whom commute for state-subsidized health service as the costs are double and in some cases triple in private clinics and hospitals.
Pishtiwan Ali headed to Rahimawa health center on Monday for a tooth filling. "This is the third time I visit this center. The first time they said the generator is broken when my turn came. The second time they said there is no national power. The third time national power went off while the doctor was filling my teeth."
"We can't come every day and go back without receiving treatment. We have work to do."
"We can't come every day and go back without receiving treatment. We have work to do."
The health center says it receives 750 patients a month forwarded from other smaller health bases whom lack proper equipment.
Kirkuk, located 238 kilometers north of Baghdad, is an ethnically mixed province for 1.2 million Kurds, Sunni and Shiite Arabs, and Turkmen. It has long been at the center of disputed territories between Baghdad and Erbil. 
Currently it is under control of Baghdad with local police downtown while Iraqi army and pro-Shiite militia Popular Mobilization Forces PMF known as Hashid aal-Sha'abi deployed at the outskirts.
The political tension left the city miss basic public services. Garbage collection is one of the main challenges for people in their daily life in the last years in particular. Power shortage is blamed for low supply by Baghdad compared to the high demand by people for consumption.
The northern oil-rich city has produced three million barrels last March generating $195 million American Dollars for Iraq's national revenues while in February it pumped 3.8 for $213M, Iraqi ministry of oil said.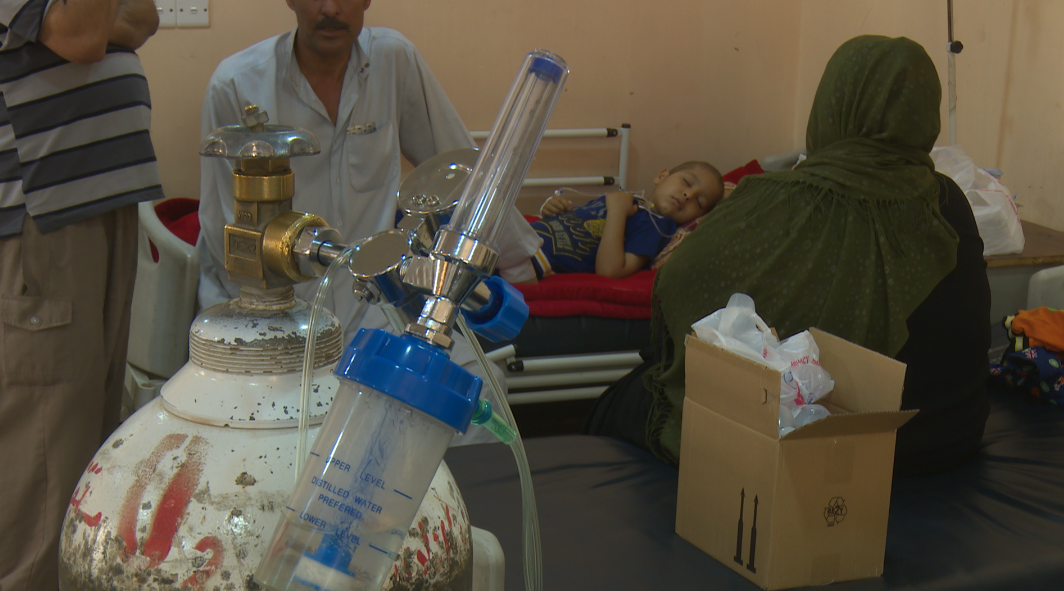 Local officials blame shortage of public services for lack of adequate budget.
Nabil Hamdi, director general of Kirkuk Health Directorate said he is aware that Rahiam center generators are broken. "It requires a big amount to repair so we want for the budget to purchase two new generators."
"It requires a big amount to repair so we want for the budget to purchase two new generators."
"As a quick temporary solution, we also communicated with power distribution directorate to provide emergency line in the coming few days."
Nasrin Tariq, had to wait for two hours till she got her turn to the dentist but the national power went out before filling her teeth.
"Tens of people came and desperately left. I have come from another neighborhood and has to pay for taxi. The government should find a solution for this."
Nasrin said people with good income do not come to such a center. "It is only poor people whom wait for the power to return and can not afford paying private clinics and hospitals."  
Nasrin said due to frequent commuting to the center, she has spent far more than the expenses of treatment in a private clinic.
Beside the annual budgets for development of provinces, oil-producing provinces are expected to receive a special allocation within 2021 budget yet lack of censorship and vital role of integrity commission can not put an end to corruption and embezzlement that plagues the country since 2003, following the ousting of Saddam regime, along with instability generated by sectarian and ethnic violence.