Over 11,000 people have been inoculated in Kirkuk hospitals and health centers as the turnout is getting higher and local health officials ask for more doses.
Kirkuk has received jabs for 17,000 people, out of which 11,311 have received the first dose and the second to follow in 3-13 weeks.
Iraq has joined the inoculation drive Last March when received a donation of 50,000 doses of Sinopharm produced by Beijing-based pharmaceutical firm.
Later Iraq has received batches of Pfizer and AstraZeneca vaccines.
Ali Salman, 71, suffered severe pains for 20 days when tested positive of Covid-19 following a PCR test. When Salman recovers and hears about vaccination of people in Kirkuk, he heads to Rashidawa health center without hesitation.
"I am here to receive the vaccine in order to not suffer that pain again. My relatives received it and they are doing well so I want to receive it too."
Iraqi government has followed a new set of rules to set a limit for the outbreak of the second wave of the pandemic. A fine of 25,000-100,000 Iraqi Dinars ($17-68) for skipping face mask and the fine is higher in public spaces.
Since last February, full curfew imposed on Fridays and Saturdays. Partial curfew is valid from 10 pm to 5 am every day. The second wave in Iraq has escalated in February as up to January daily cases have not passed one thousand yet it has mounted up to 8,000 a day in March.
Iraqi ministry of health has registered 1.06 million cases up to April 29, out of which about 90% recovered, and 15,433 deaths. Over 340,000 have been vaccinated.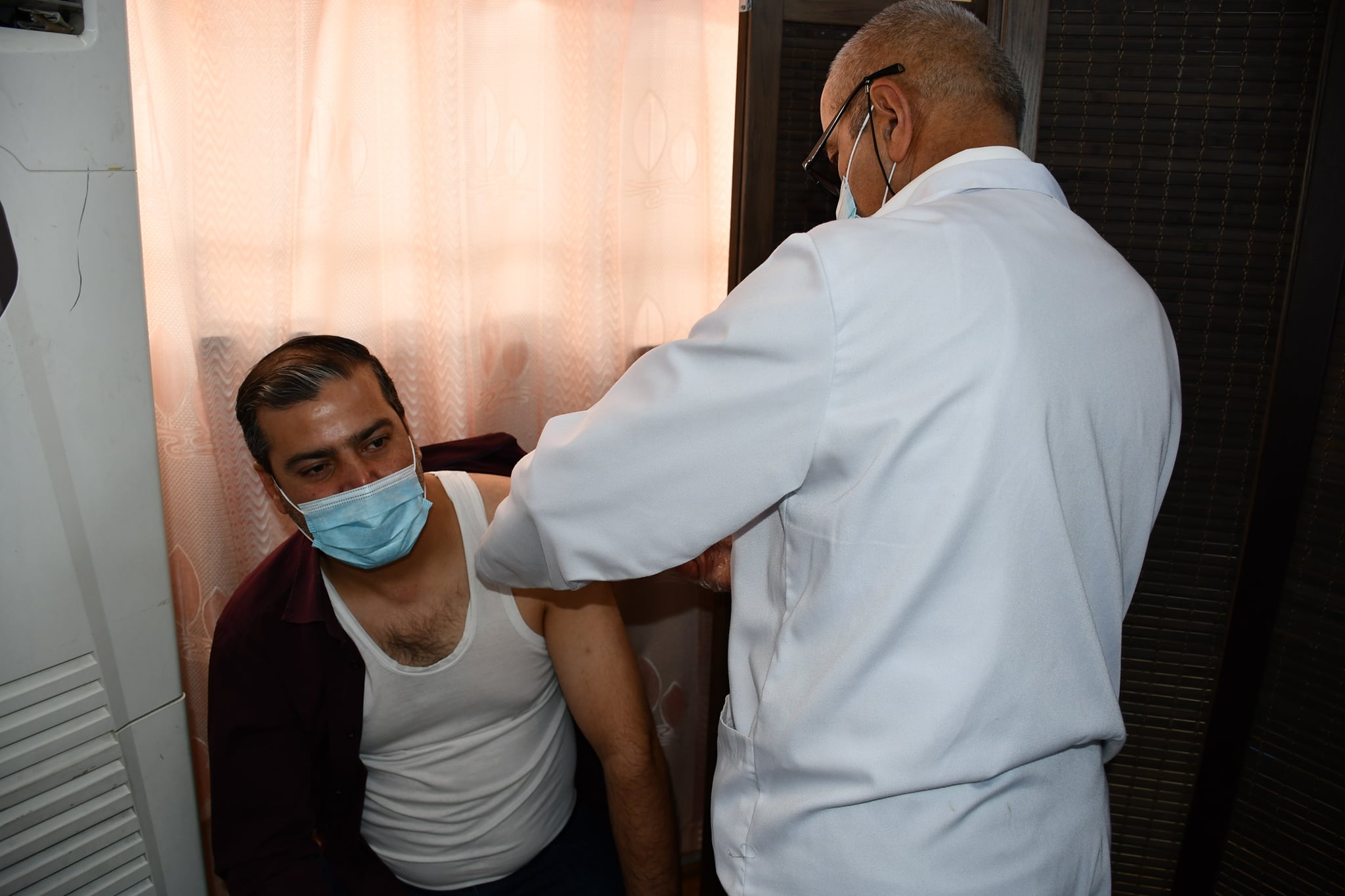 Iraqi ministry of health has launched a platform for people to register for vaccination. The first batches were allocated for health staff, security forces and those suffer chronic diseases.
Currently, everybody is eligible to register and receive the vaccine.
Yousif Mariwan, 29, is a resident of Shorija neighborhood. He received the first jab two weeks ago and urges people to receive the covid-19 vaccine.
"This is medicine that people all over the world want for it so how we can't say it's not effective."
Mariwan suffered minor pains and currently is in a stable health condition. Following the vaccination, it is followed by minor to mild headache and body muscle pain that may lst for one to two days.
"All the vaccines have been produces under medical and healtt surveillance so I call on people to inoculate in order to be safe of Covid-19 infection," he added.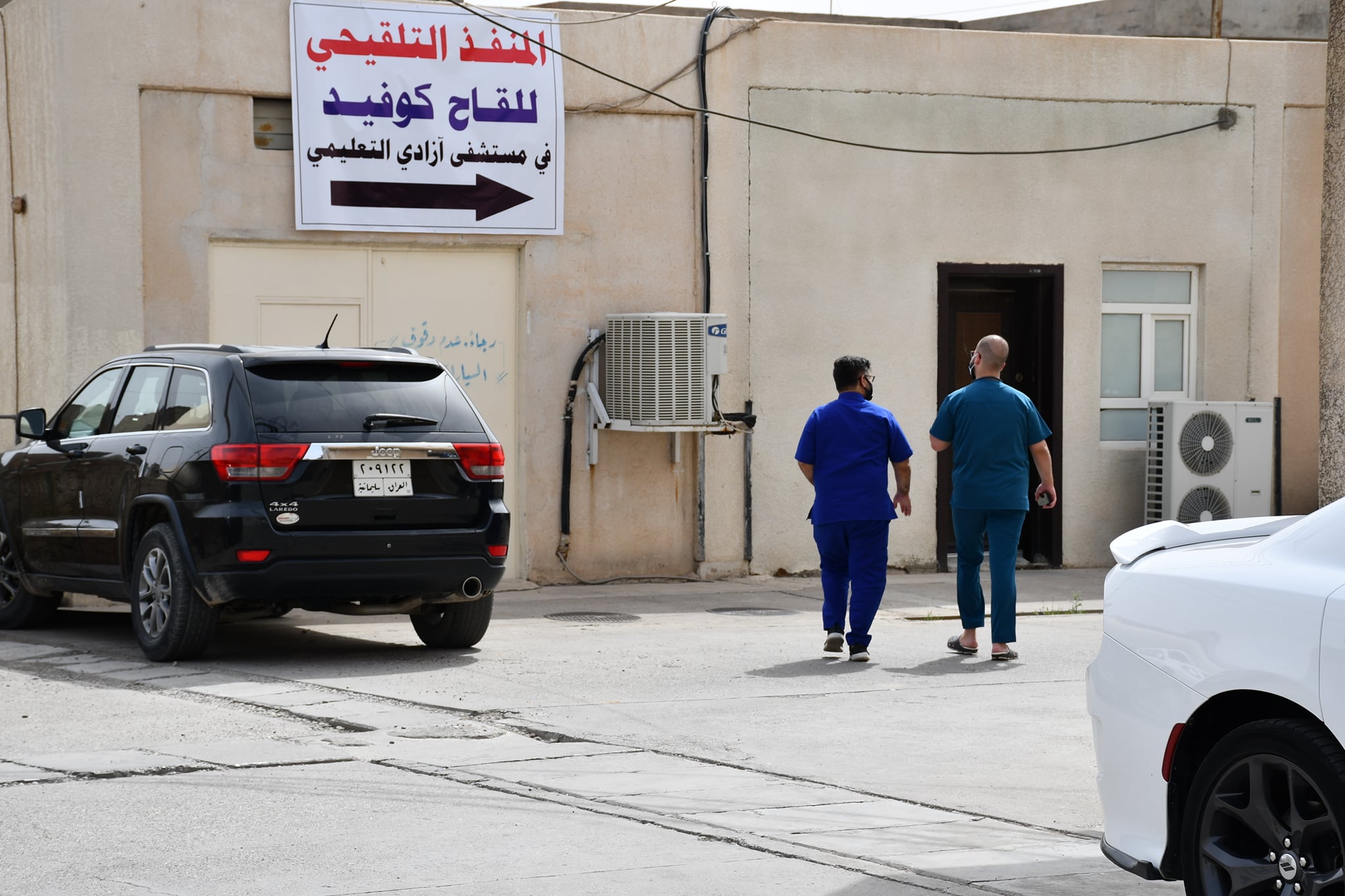 Kirkuk Health directorate provides vaccination in 33 outlets, 3 hospitals and 30 healt hcenters.
Nabil Hamdi Bushnaq, director of Kirkuk health, said over 6,000 people received AstraZeneca vaccine, 3,000 Pfizer and 1,000 Sinopharm.
Currently vaccines are available for more 6,000 people.
"We need more doses to inoculate all people in Kirkuk so we are waiting for ministry of health," he added.
Bushnaq lately called on people several times to follow precautionary procedures of wearing masks, social distancing and staying at home due to the spike in the city and lack of beds in the intensive care unit.
Kirkuk has registered over 42,000 cases since the outbreak of the pandemic in February 2020. About 39,000 recovered and 900 deaths reported.
Ordinary life has been resumed in Iraq since last April as authorities eased restrictions except schools which are receiving pupils twice a week  for classroom education.
People were and still are skipping health precautions of masking and social distancing as authorities eased restrictions amid public belief that herd immunity has been acquired.