Yousif is now 11 and he was only five-years-old when his father went missing in May 2015. He spent more than half of his life in a house full of depression and agony. Years of tears spent hopefully waiting for his father to knock the door and get in all of a sudden.
His wish is to go to the bazar with his father in order to buy him a car.
The family still rejects the idea that life of Qusay and his three colleagues has come to end at the hands of those whom abducted them and asked for one million Dollar ransom, an amount they could not afford.
"I want my father to come back and bring happiness. I pray for God that my father comes back safely," Yousif is optimist.
Qussay Ali, father of Yousif and Hawyar, 9, was driving to Baghdad with his three colleagues to join their base in Iraqi president's palace as presidential guards. On May 9th, 2015, they went missing in the area between Amirly and Sileman Beg, part of Salahaddin province yet once home for al-Qaeda & Daesh militants.
Qusay and his colleagues, Kan'an Nouman, Khalid Jamal amd Faiz Juma were since 2005 Peshmerga (Kurdish fighters) of Iraqi presidency's Brigade 2 of Regiment 3, based in Baghdad up to the present.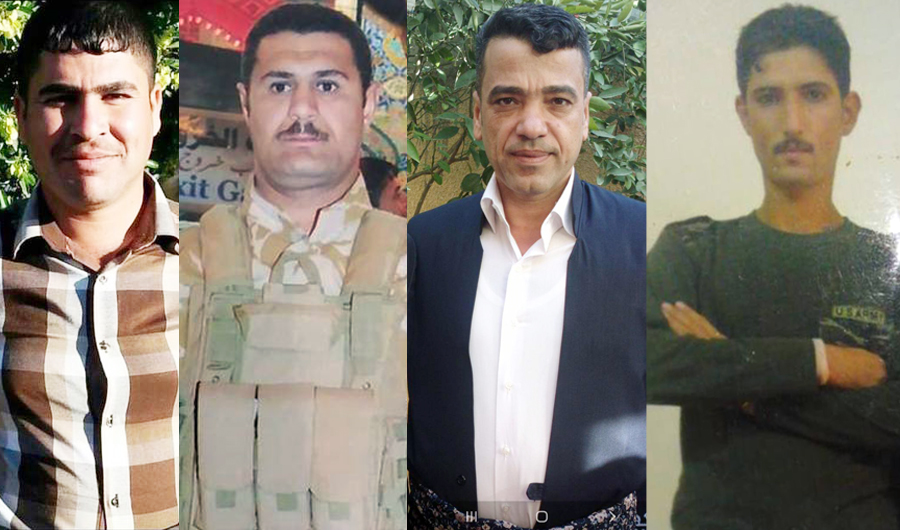 "Qussay was calling frequently till he reached Baghdad every time so that we are not worried about him but the last time I heard nothing from him when they were between Amirly and Sileman Beg and his mobile went off," said Dilpak Ghazi, wife of Qussay.
"I am living in pain and depression since then. I have not seen a moment of happiness in my home. I am waiting for six years watching the door, want to hear him again back to home."
Qusay was living in Kalar but when he went missing Dilpak decided to live with her parents in Daquq south of Kirkuk.
Weeks following the abduction, former Iraqi president Fouad Masoum's office said in a statement on May 22, 2015, it has not asked Iran for mediation to release the four missing guards "abducted by unknown people."
The families of the abducted guards have tried more than once to meet the president then face to face but he declined.
"We have visited the former president's office then four times but he was not ready to meet us,"
"We have visited the former president's office then four times but he was not ready to meet us," Ghazi Ghafour, uncle of Qussay, told KirkukNow. "We have knocked the doors of many senior officials but in vain."
The four were driving an Opel sedan, for Jamal, and the vehicle is missing up to day.
KirkukNow has contacted the presidential brigade yet no one responded.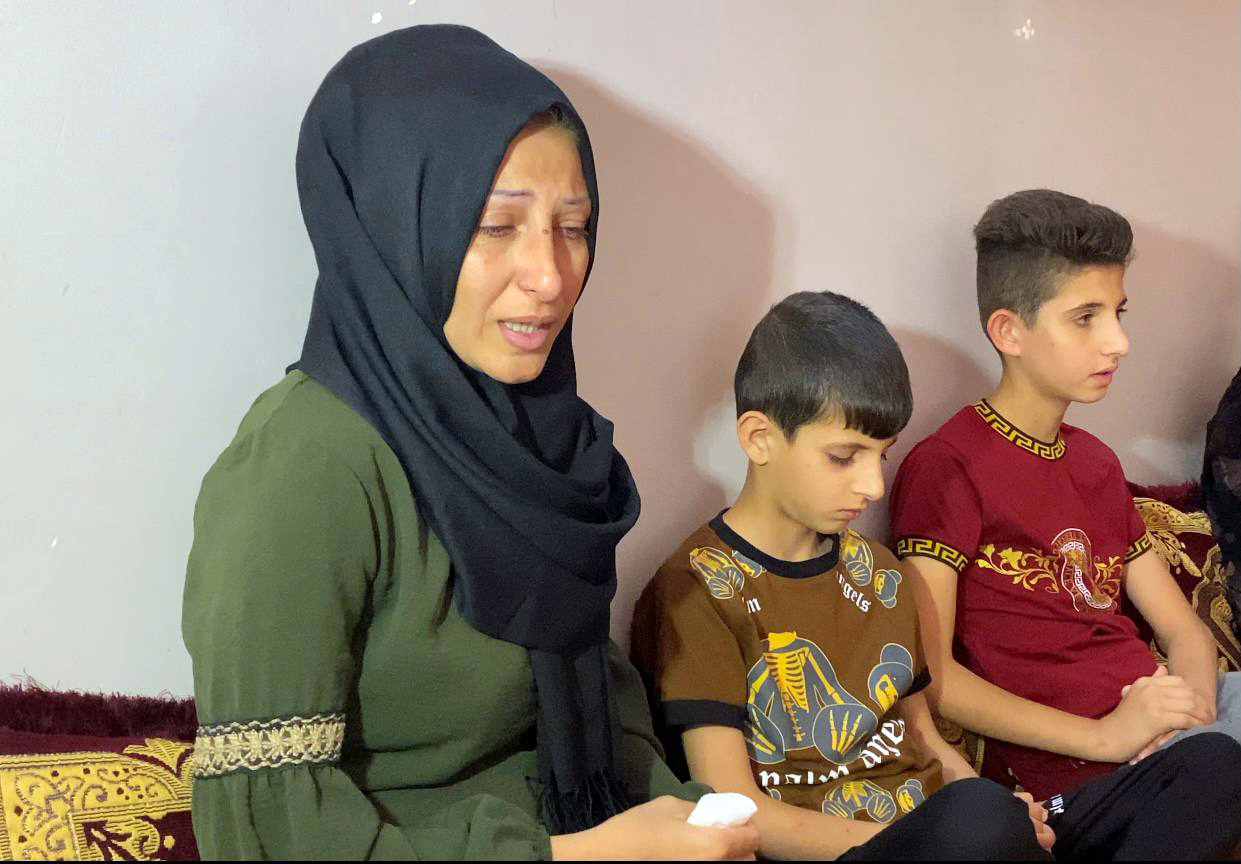 During the last six years, life of those families has turned to a long funeral as the case has not been determined yet.
"My kids are growing and keep asking about their father. I really don't know what to say," Dilpak said. "The elder one has written in his diary when his father will be back in order to go to the Bazaar and but a car."
For their living, they are receiving a half salary because the guards are registered as missing. Iraqi minor law number 78 issued in 1980 states any one missing can be registered as dead if a proof found or if missing period extended to four years.
The relatives of the guards reject filing applications to issue death certificates for them.
"All the four families have rejected registering them as martyrs because we stll have a hope," said Mariwan Nou'man, brother of Kan'an, 45, married, resident of Kalar district of Sulaimaniya Kurdish northern province.
"We have filed a lawsuit about their abduction but the investigations has led to nothing and the law is paralyzed," he added.
Few days following the abduction, people contacted the relatives talking in Arabic and asking a big amount of money as ransom to release the abducted guards but they have not revealed any further details.
After eight days of their disappearance, "I received a phone call and heard the voice of my brother but it was recorded. He was asking us to meet their demands. They were asking for one million dollars to release all the four but we could not make such money," Mariwan said.
They were asking for one million dollars to release all the four but we could not make such money
Kan'an's family provided them 40,000 USD sent to the district of Khalis in Diyalah. "They took the money but they did not free my brother," he added.
The three other families confirmed they have received more than a phone call. They have sent money t osome destinations, and left money in other places.
"We have sent money couple of times to different places per phone calls. The last time we put six thousand dollars under a rock in the district of Kifri in Diyalah but no one came to collect and our sons are still missing," Ghafour said.
Security forces were updated about phone calls and money points.
The presidential brigade has sent a team to lead an investigation and follow up then but no information released, sources told KirkukNow.
"The government and the authorities are careless about the case and have not responded to our demands," Kna'an's brother said.
The families await any confirmation about the destiny of the four guards in order to lead an ordinary life post the trauma.
KirkukNow has contacted media office of Iraqi president Barham Salih but they declined to comment in the excuse of not being aware of the details.
Qusay's wife was sitting sadly beside her two sons begging Iraqi president and government officials to determine the destiny of her husband and put an end to years of waiting by Yousif, Hawyar and the other families.