The independent high electoral commission IHEC in Iraq has decided to replace director of its office in Kirkuk and several managers.
On June 2nd, the IHEC have decided for Louai Arkan to replace Sawsan Tayib
The Arab and Turkmen parties in Kirkuk rejected appointment of Tayib in 2020 as they accused her of involvement in 2018 parliamentary elections fraud in favor of a political party.
The Arab political council and Iraqi Turkmen Front ITF, each got 3 seats out of 12, then accused the Patriotic Union of Kurdistan PUK, whom won 6 seats, of fraud which was denied by the PUK and the IHEC finally endorsed the results.
Managers of departments of media, registry of voters, training, services, parties and candidate affairs, finance, law and administration were replaced.
Lou'ai Arkan, the new director, said the order is effective since June 3rd "as some parties has shown objection to the structure and administration of the commission."
Arkan, 52, is Kaka'i from the village of Arab Koy in Daquq district, south of Kirkuk, home to the Kaka'i ethno-religious minority. He is working for IHEC since 2004 in Daquq, transferred to Kirkuk in 2017. The last position he occupied was manager of registry of voters' department.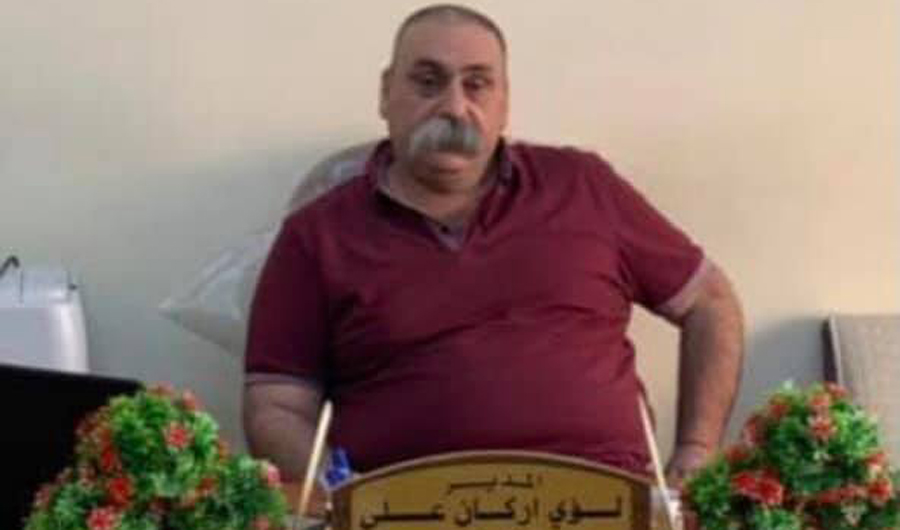 Tayib was appointed last November as representative of the Kurds.
The northern oil-rich city of Kirkuk, Iraq's second largest oil reserves, is ethnically a mixed province for 1.2 million Kurds, Arabs, and Turkmen. It has long been at the center of disputes between Baghdad and the autonomous Kurdistan Regional Government KRG.
The disputed territories between Erbil and Baghdad extend from Khanaqin in the east on the border with Iran to the oil rich city of Kirkuk heading to the west of Mosul in Shingal, home to the Ezidi ethno-religious minority, on the border with Syria.
Kurds, whom controlled Kirkuk up to October 2017 when the so-called Islamic State ISIS was ousted by Iraqi forces, wanted Kirkuk, 238 kilometers north of Baghdad, to become part of the Kurdistan region through a referendum for independence in September 2017, which has been opposed by the Arab and Turkmen populations.
Iraqi forces regained power in Kirkuk and ousted the Kurdish parties and forces in October 2017 in an operation name "Law Enforcement."
Currently, Iraqi army, local and federal police, Brigade 61 of Special Forces along with PMF, are under Kirkuk joint operations' command, an umbrella for security forces running the security of Kirkuk. 
The acting governor, an Arab, is in office to replace the former Kurdish governor, a position the Kurds were occupying for years.