Eight kids, five girls and three boys, are in prison with their detained mothers in Kirkuk detention and transfer prison. The mothers are imprisoned for charges of drug dealing, prostitution, and robbery.
The innocent kids, from 7-months to 12years-old, are leading a miserable and turbulent life for no sinas their relatives are unwilling to take care of them. The government has assigned no body of caretaking of these kids whom lost families and life as other ordinary kids.
There are 2 small halls for women detainees and their kids whom a re allowed to go out only half an hour a day. They miss proper nutrition, clothes and education.
Nassim Ali, a pseudonym, says her daughter-in-law is detained in Kirkuk detention and transfer prison.
"My bride has ashamed us so when she was arrested nine years ago, we decided to abandon her so haven't visited her since then and never met her four kids. It is an old story for us," she said.
Ali's bride has five kids, she takes care of four and the one of them is with the mother. She was only three when the mother was arrested and now has turned 12. 
"They are in prison for nine years and never been out. We know they are alive. My bride is a criminal and victimized her daughter which neither us no her mother's grandparents want to even see her."
My bride is a criminal and victimized her daughter as well
Ali was not ready to reveal her or the bride's real name and spoke to KirkukNow on the condition of anonymity. Ali says her bride has not been convicted. "They asked us to send her out on bail but neither me nor hers were ready to guarantee her so she is still in prison."
The eight kids with their mothers in Kirkuk prison are in two halls, one of it 3*4 m and the other 6*10m.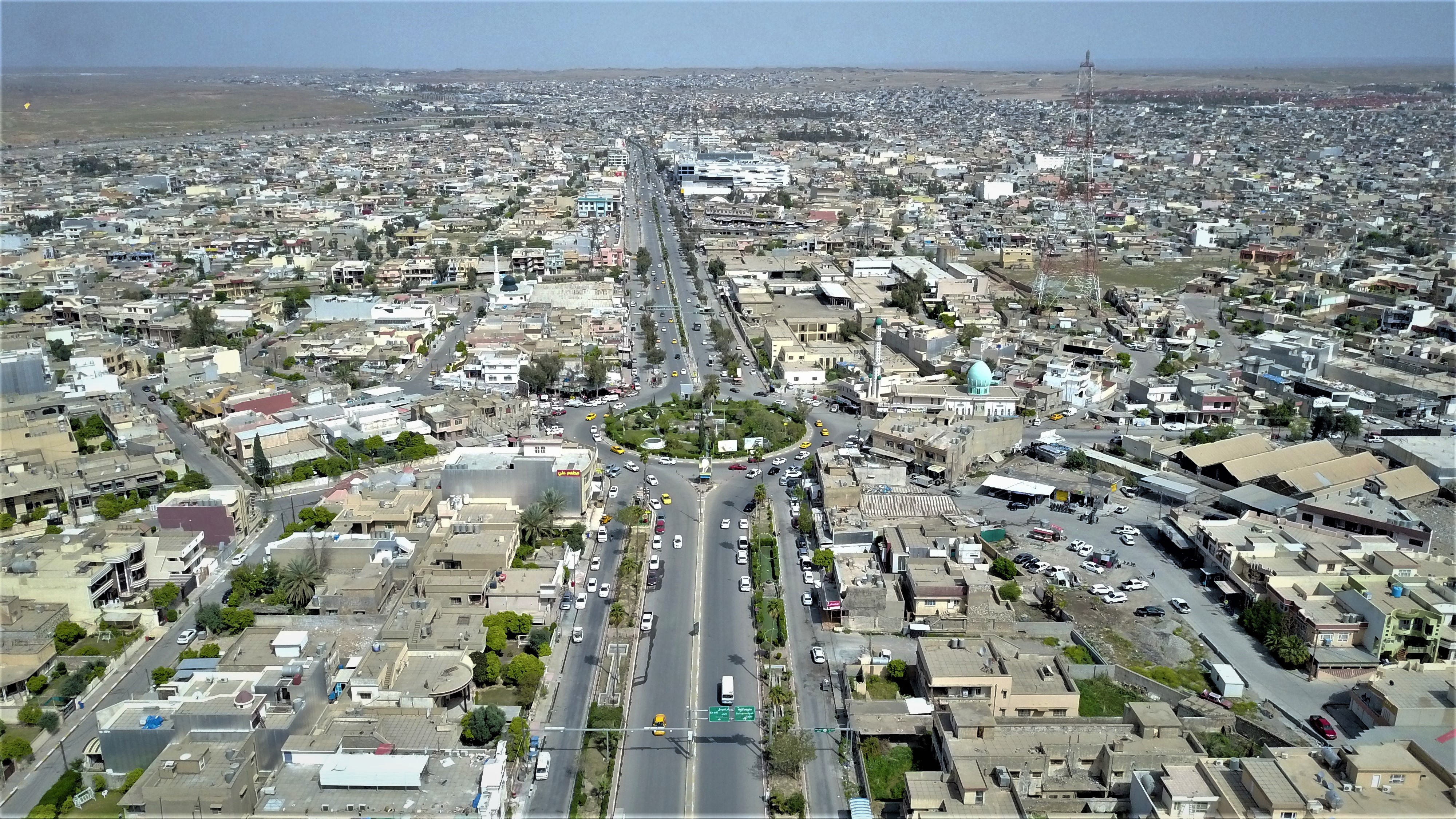 Women and children rights' advocates blame the government for the poor status of the prison cells for imprisoned women and children in Kirkuk.
Zhiyan Hamid, women and children rights' activist and head of Kurdistan Women Union KWU in Kirkuk, pays regular visits to the prison.
"The prison cell is a pity: part of the concrete wall is ribbed of gypsum, destructed and dirty. The restroom is part of the prison hall. Some poor women sleep in front of the restroom."
The restroom is part of the prison hall.
The kids live in the two halls with their mothers.
"There is a narrow corridor between the two halls where policemen guard the prisoners.
Another woman accused of robbery, is detained with her –four-year-old kid since none of the families were ready to adopt the kid.
"My cousin is in prison since 11 months and her case is still open. We took the kids for couple of days but later it was returned to her because no one wants to take care of the kid," said Laila Ali, a pseudonym for the cousin of one of Kirkuk women detainees.
"We have no idea how the kids is doing but for sure prison is not the proper place for the kids," Ali sobbed.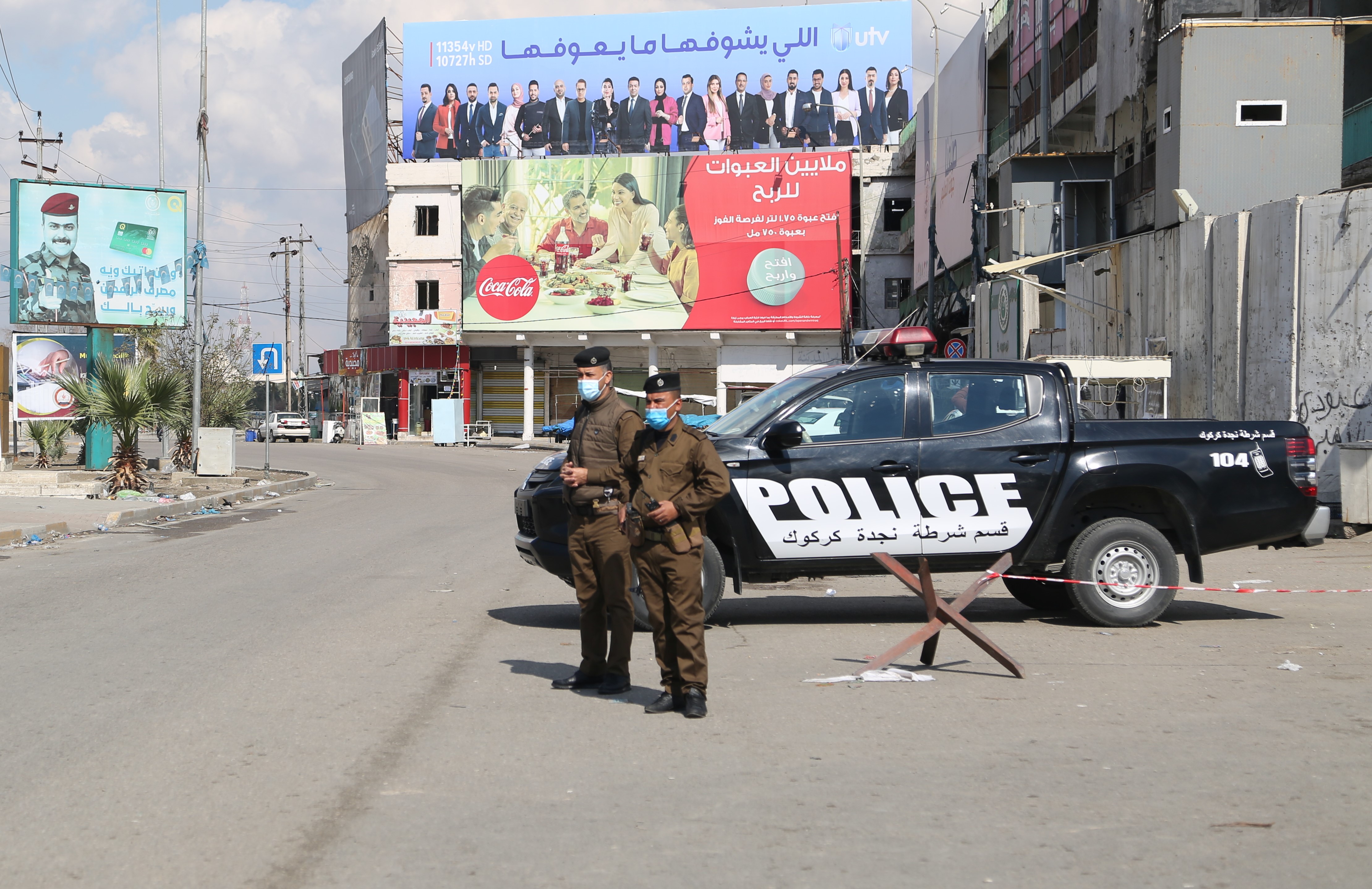 Shirin Amin, a pseudonym for one of the detainees with her only seven-months-old kid in Kirkuk detention, told Hamid they are passing a tough time and every day new detainees join them.
"Once I saw Amin feeding her baby yogurt instead of milk. She had not committed a big crime but her relatives were not ready to support her or at least take of the baby till her case is determined," Hamid said.
A follow up by KWU shows that women detainees arrested for charges such as drug dealing and running prostitution bands are mixed with those of misdemeanor including those women detained with their kids.
"We have asked Kirkuk police directorate more than once to separate the mothers and their kids or those with minor charges but they didn't care."
Hamid is worried not only about the mothers, but also about the psychology of the kids.
"The kids have no idea how is life out of prison. They are unbalanced and I feel they stopped growing. When we visit and want to talk to them, they are scared and run away. There is a TV set showing only one channel presenting no programs for the kids," Hamid adds.
Detention cells are for cases investigated to go on trial shortly bus some women detainees are there with their kids since almost ten years waiting for court ruling.
KirkukNow has applied to tour the prison and question the detainees but Kirkuk police denied permission.
"Life of the kids is a catastrophe in deed. They are mixed with suspects of prostitution and miss basic needs of daily life," Hamid noticed in her regular visits.
Kirkuk police acknowledges the poor conditions of the kids yet it says the families and the relevant government offices to blame.
"We have no option to save the kids if the families are not ready to receive them so we are not going to send them to the streets," said Amir Nouri, Kirkuk police spokesperson.
"Besides, there is no special place for homeless kids in Kirkuk."
Nouri agrees that prison is not the proper place for the kids.
"Some families take the kids but others are not ready even to pay them a visit."
Kirkuk police periodically calls on charity donors to provide them with milk, diapers and dress for the imprisoned kids.
"The ministry of justice in charge of catering the prisons provides ordinary meal of rice and stew but nothing special for the kids."
The house for homeless kids in Kirkuk takes care of those who lost both parents and relatives and are not ready to receive the eight kids in Kirkuk detention.
Wathiq al-Jibouri, director of labor and social affairs in Kirkuk said they are not in charge of detained kids. "We have no connection with prison and we have no idea how the kids do there and we can't do anything for them."
Kirkuk provincial council, ahead of its suspension in 2019, has asked to set up a house out of prison to take care of the children for detained mothers yet the proposal rejected in the excuse of lack of legal background and the requirement for a special resolution in this regard.
Jiwan Hassan, was member of Kirkuk provincial council for 15 years and head of women and children committee. She says according to the Iraqi law, "detained mothers have the right to keep their children but no government office is tasked to take care of the kids."
"Even ministries of justice and interior in particular the police whom are directly relevant they don't consider themselves in charge of the case of the kids."
The kids pay for the delays and postponements in the cases of their mothers, she added.
Iraqi law of 2018 for rehabilitation of the imprisoned, allows imprisoned mothers to keep milk-fed children and the government to provide a nursery inside the prison with specialized staff to supervise them once separated from the mothers.
Ari Jabari, registered advocate in Kirkuk house of justice, said the kids can stay with their imprisoned mothers until they turn five-years-old.
Article 16 of Children act endorsed by the United Nations states children should not face injustice and illegal proceedings in private and domestic life and law should safeguard them from such acts.
"Whatever laws and orders say, life of eight children in Kirkuk detention is on the brink. They sleep all night on a piece of paper," Hamid angrily said.
"The mothers are in such a psycho mood they are about to lose control over breeding and supervising their kids."