For the second successive day, a number of residents of Khanaqin district, of Diyala province, protest poor power supply to the blazing town on the border Iran, which supplies part of Iraq with power, by cutting the way leading to the border cross point with neighboring Iran.
On July 1st early in the morning, a group of protestors gathered at the entrance of the city leading to the borders to Iran asking for better power supply as the heat wave peaked temperature to 50 Celsius.
The Iraqi national power network is providing Khanaqin with few hours a day, maximum five, and the latter is filled in by power imported by the Iraqi government from Iran.
Residents of Kahanaqin, 238,000 Kurds, Arabs and Turkmens, claim that Iran shut off supply to Khanaqin completely.
"There is no electricity in most of Kahnaqin neighborhoods and suburbs or on for less than five hours since Iran stopped supplying power," said Hamdan Shamar, a resident of Khanaqin and one of the protest organizers.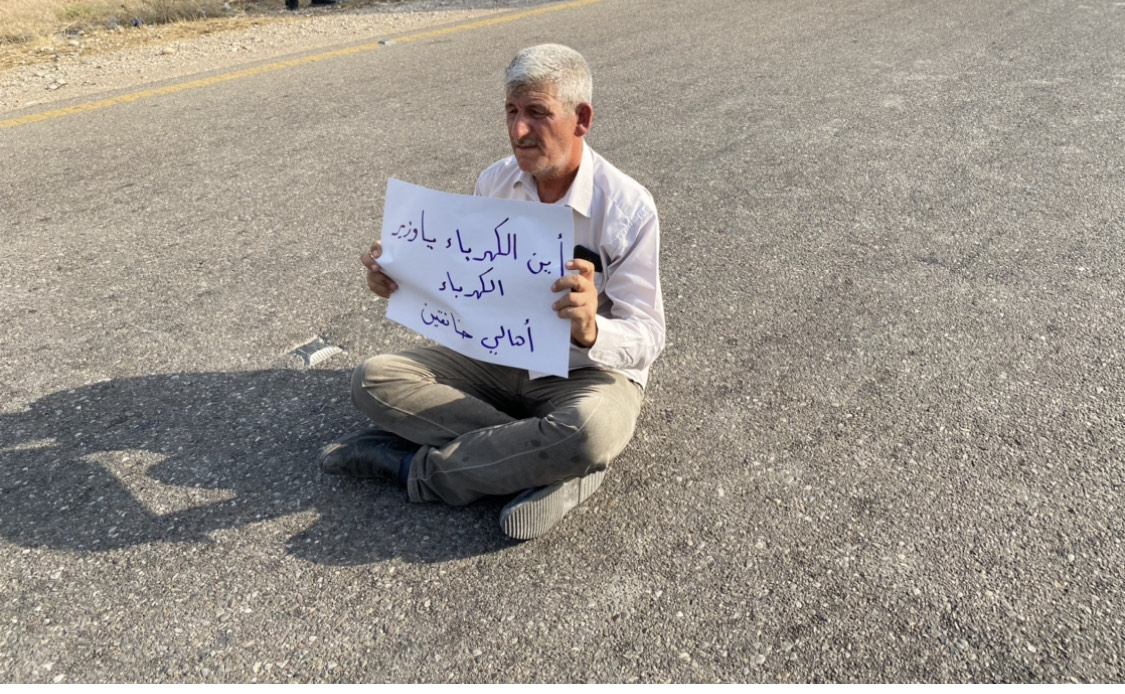 On June 30, blocked the road leading to the official border point with Iran for three hours as the power shortage is unbearable during day time in a town know for its harsh summer.
"The situations is tragic and road blockage is a pressure card against the federal government and ministry of electricity in order to solve the electricity crisis," Shamar added.
Protests to go one and road to be blocked unless power supply is resumed, Shamar angrily said.
The road from Iran to Iraq via Khanaqin is a main highway for Iranian Shiite pilgrims and exported cargo.
An employee of Khanaqin electricity office anonymously told KirkukNow that Iran has stopped power supply from 10 am on June 30 and no idea what is the reason behind this step.
The only solution is to resume power supply from Iran since national power supply is insufficient, he added.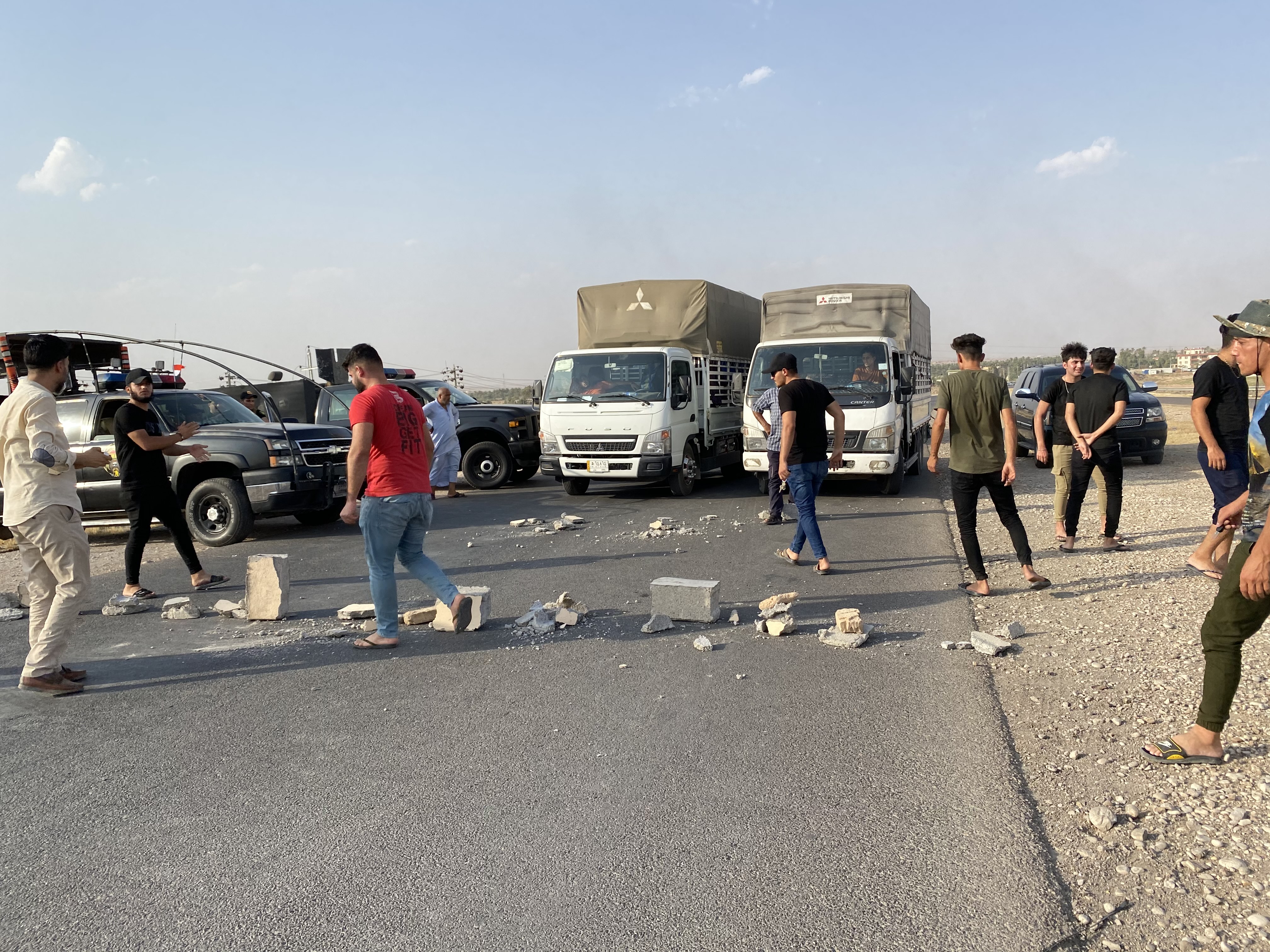 The Iraqi government has an agreement with Iran to buy 470 megawatts MW of electricity.
Yousif Ibrahim, media officer of Khanaqin mayoralty, said the local administration is doing its best to solve the issue.
Via 132 KV line, Iran provides Iraq with 120 MW via Kanaqin and from there to the towns of Jalawla, Sa'diya, and Qaratapa of Diyala province.
Another tower from Iran, provides 350 MW to the Baquba, center of Diyala, Bani Sa'ad, Kan'an, Sharaban and Khalis.
Iraqi ministry of electricity follows the standard structure of power generation, transmission then distribution, where every stage of the delivery process is also segmented into regions, each region has a separate company. Iraq is divided into four regions: the south, the middle and upper Euphrates or midlands, Baghdad, and the north.
In 2019, Iraq's gas and thermal power plants generated only 70% of the demand for electricity, local and international studies have shown. Besides, Iraq imports 1200 MW through four lines from its neighbor Iran, 300-400 from Turkey and 200 Mw from Jordan.