The bombing in an IDP camp in Duhok northern province on Monday night which left two children dead and four injured was carried out by TNT planted under a cabin of a security officer and exploded via a remote control, several sources told KirkukNow.
The bombing took place 10.15 pm (Baghdad, Iraq time Zone) in Qadia camp for Ezidi IDPs in the district of Zakho and targeted four cabins where a security officer and his family live.
TNT was planted under the cabin of Hassan Haidar, captain of Asayish (Kurdish security) in West of Tigris, in charge of security I Shingal yet deployed in Duhok. Hassan and his family members live in the four connected cabins.
Two grandsons of Hassan were killed while he, his son and two others were injured.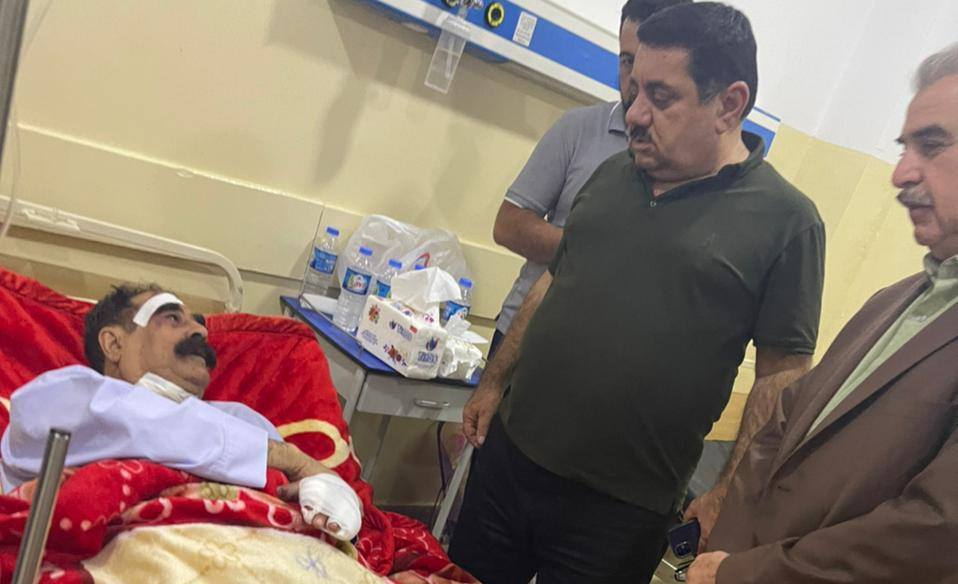 Shakir Khidir, an eyewitness, whose cabinis only 200 meters away form Haidar's, said he has heard a big bombing. "I rushed to the site where several were wounded and two kids dead."
Some sources say three people were wounded while others say it was four or even more.
Amir Adel, media officer of Zakho hospital said a one-month-old boy and a 12-year-old girl died in the bombing and three others were treated yet due to their severe wounds were transferred immediately to Duhok emergency.
Ezidis are an ethno-religious minority over half a million people, mostly residing in Shingal, in northern Iraqi province of Nineveh. The militants of Daesh extremist group in 2014 attacked their communities, killing thousands of men and taking thousands of women and children, in an atrocity the U.N. said amounted to genocide.
Tens of thousands of Ezidis are still living in 26 of camps for IDPs in Kurdistan region despite liberation of their territories from ISIS in 2017 due to the vast destruction to their hometowns and public utilities.
Some Ezidis on social media said they think Turkey is behind the bombing due to frequent attacks by Turkey against militants affiliated to Kurdistan Workers Party PKK based in Shingal.
Five people were killed and ten others injured by Turkey bombardment of a hospital in Shingal for on August 17. A day earlier, two members of Shingal Protection Units YBSh, pro-PKK, were killed and three were injured in an air strike by Turkish warplanes targeted a vehicle in Shingal.
Shingal, located 120 west of Mosul, center of Nineveh province, on the border of Iraq-Syria, is hundreds of years-old home to the Ezidi religious community considered by the so-called Islamic State ISIS infidels.
Eye-witnesses told KirkukNow that security forces found a cable extended to a battery, 70 meters away from the targeted cabins.
Duhok police said in a brief statement that investigations are ongoing to uncover whereabouts of the accident.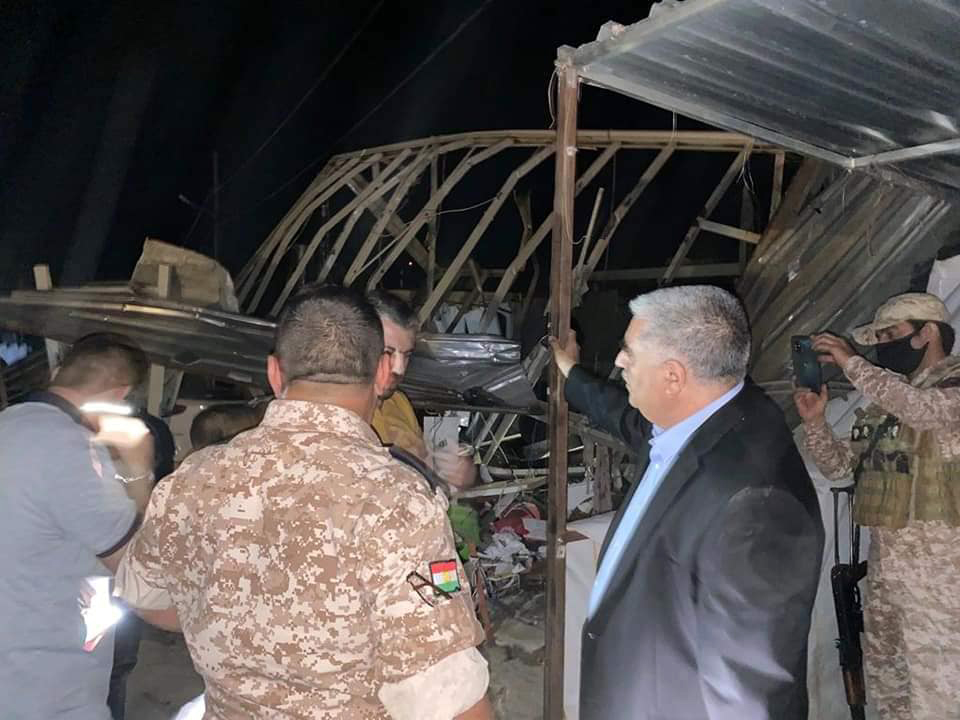 Karwan Zaki, in charge of Joint Coordination Center of crisis JCC, in charge of administration of camps and IDP affairs, under the ministry of interior for Kurdistan Regional Government KRG, said basic information shows the cause is TNT explosives yet official investigations are ongoing and not declared yet.
Zaki said two were killed, three injured and four caravans destructed.
A well-informed source said the remote control was used inside the camp itself.
Office 17 of Shingal for the Kurdistan Democratic party KDP, said following the bombing that they have visited the site.
"House of Hassan Haidar, a security officer was targeted by TNT explosives, a terrorist act earlier planned," s statement by KDP Shingal office said yet no details about casualties.
Figures by JCC shows that 81,000 IDP families live out of the camps and 34,000 families inside 26 IDP camps, mainly in Duhok northern province.