A soldier of the Iraqi army was killed, a civilian was abducted and eight civilians and soldiers were injured in an attack by and confrontation with over 20 militants of "ISIS" in a village northwest of Kirkuk on Wednesday night, security and local sources anonymously told KirkukNow.
In the late hours of September 1st, about 20 militants of Daesh (Islamic State in Iraq and Syria ISIS) armed with Kalashnikov and M4 rifles attack the village of Old Shahil in Dubiz district, 35 km northwest of the oil-rich city of Kirkuk, a security source told KirkukNow on the condition of anonymity.
An eyewitness in fear of reprisal anonymously told KirkukNow the militants stormed the village about 10 pm. "They abducted a villager named Nayif Mohammed, 40, breeding cattle and planted an EID."
The source said when the villagers and relatives chased the militants to free the hostage, "they exchanged fire and three brothers of Nayif were wounded."
 "Four other cousins and relatives of Nayif were wounded by the EID the militants planted," the source added. "Though a base of Iraqi army is not too far yet they do not respond rapidly."
The villages of old and new Shahil are home for 120 Kurdish families looking after their farms and cattle. ISIS militants took over the village in 2014 yet the villagers left few days and returned back to their homes.
Kirkuk, Iraq's second largest reserves, located 238 kilometers north of Baghdad, is an ethnically mixed province for 1.2 million Kurds, Sunni and Shiite Arabs, and Turkmen. It has long been at the center of disputes between Baghdad and the Erbil.
IS militants are regrouping in the rural areas of the disputed territories between Baghdad and Erbil. They are targeting Iraqi forces and civilians in the suburbs of Diyla, Kirkuk Ninawa, Salahaddin and Erbil, leaving tens of casualties and causing material damage to power towers, oil wells, houses, cattle, orchards and vehicles of the villagers.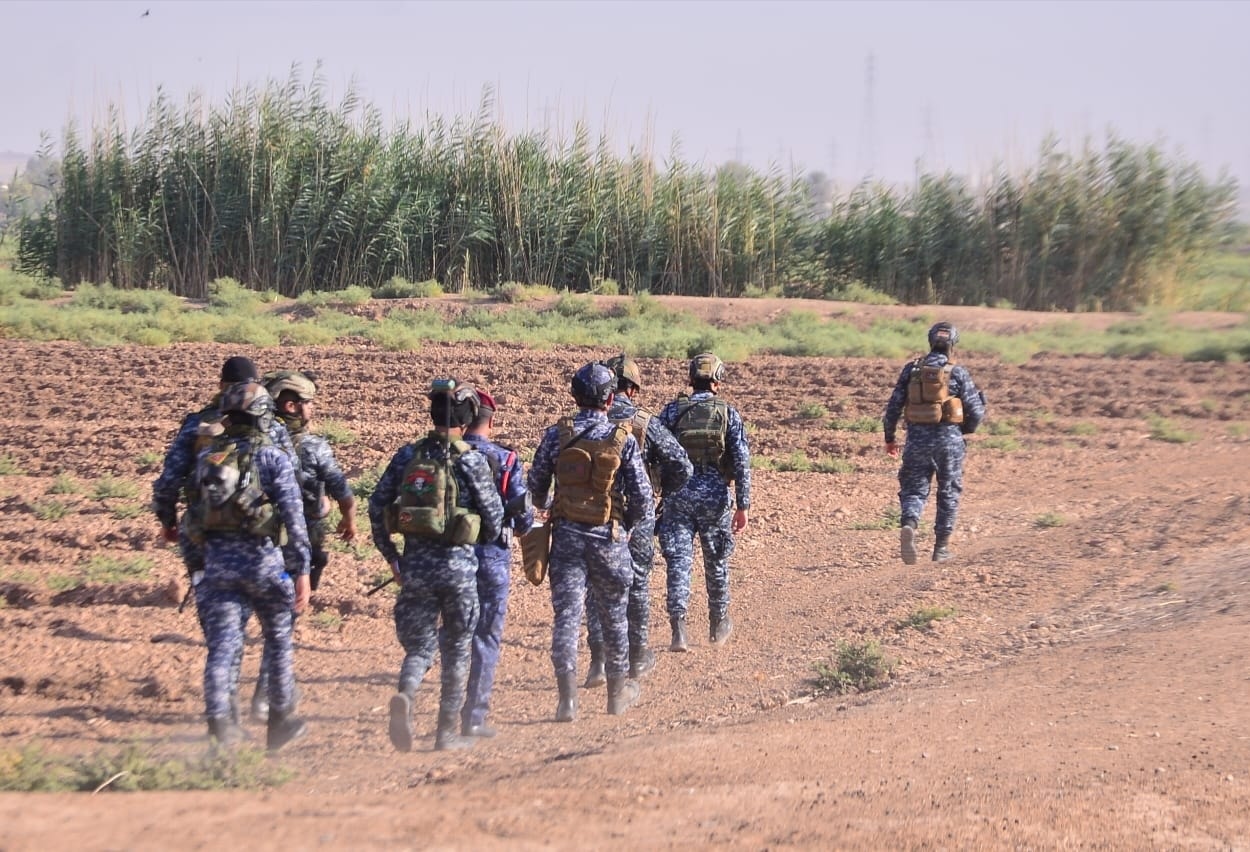 Following the gunfire, the Iraqi army forces based near the village rush to aid the villagers. "A soldier was killed and another was injured by another EID," the security source added.
"No information about the destiny of the abducted."
Kirkuk is currently under control of Baghdad. Kirkuk Operations command is an umbrella for local and federal police, the Shiite paramilitary of Popular Mobilization Forces PMF known as Hashid al-Sha'abi and the Iraqi army.