One of the leading Kurdish parties is back to Kirkuk following the boycott since October 2017 events to open its offices and launch electoral campaigns for Iraqi parliament election race due October 10th 2021.
Shakhawan Abdullah, a candidate of Kurdistan Democratic Party KDP for Baghdad parliament, said he was back to Kirkuk on September 8th in preparation for election campaign.
"We will open our offices in the coming days and launch our election campaign in order to urge our supporters to take part in Iraq's early elections," Abdullah said.
"There was no barrier for my return but we can't talk about some topics in advance and reveal any information yet for sure we will open our offices in the coming days."
There was no barrier for my return
Last May, Abdullah said the KDP has decided to return to Kirkuk in order to participate in Iraqi parliament elections, due next October, in Kirkuk unlike 2018 elections.
The decision declared last February was a turning point in the political view of KDP, the leading Kurdish party led by Masoud Barzani and based in Erbil, as the party has boycotted 2018 parliamentary election in Kirkuk after October 2017 events when Iraqi troops regained control of Kirkuk and disputed territories following ISIS claimed defeat.
In October, 2017, Iraqi troops backed by pro-Shiite militias expelled Kurds from Kirkuk following a referendum to join Kurdistan region held by the Kurdistan Regional Government KRG.
Since then, the KDP suspended all its political activities in Kirkuk province, deserted its offices and all the local officials affiliated with the party who used to occupy governmental, security and administrative positions were displaced to Erbil.
The KDP then said Kirkuk has been occupied and insisted to normalize the security situation in Kirkuk and evacuate its offices taken by security services and military commands.
Headquarter of KDP is currently occupied by Kirkuk's Joint Operations' command,
 On May 8th, Iraqi Prime Minister Mustafa al-Kadhimi said in a n interview with Iraqi TV channels the KDP is entitled to get back its offices in Kirkuk but without any weapons. He referred to a joint committee between Baghdad and Erbil for this purpose.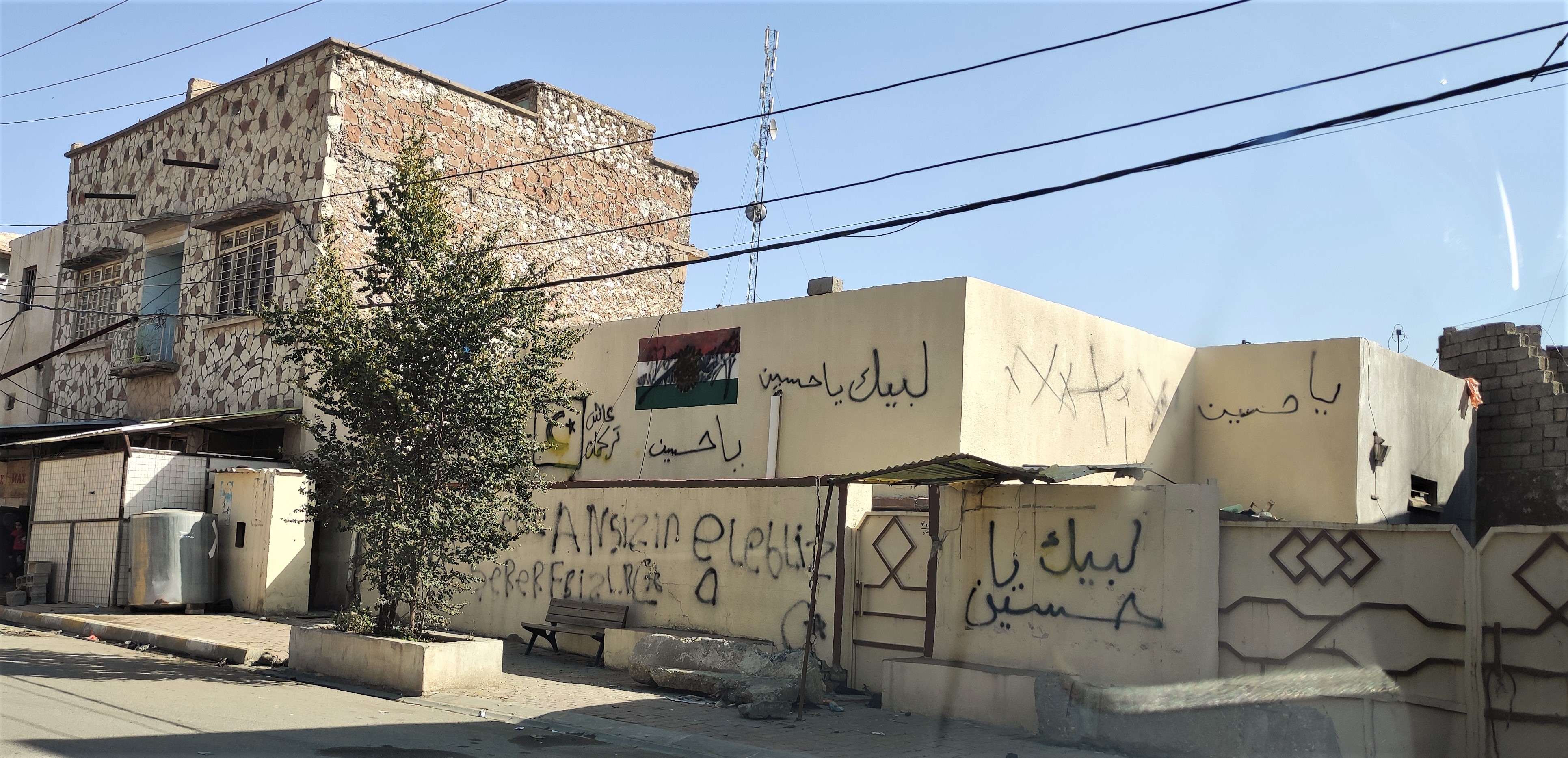 KirkukNow has been informed that the KDP has contacted its supporters in Kirkuk to launch election campaign by organizing gatherings all over Kirkuk and promotions for the candidates on social media.
The KDP has two candidates for two electoral districts in Kirkuk. Kirkuk province is divided into three electoral districts for 12 seats.
The oil rich city of Kirkuk, located 238 kilometers north of Baghdad, is an ethnically mixed province of Kurds, Sunni and Shiite Arabs, and Turkmen. It has long been at the center of disputes between Baghdad and the autonomous Kurdistan Regional Government KRG.
The new electoral law ratified last November, a key demand of demonstrators in 2019, changes each of the country's 18 provinces into several electoral districts in order to prevent parties from running on unified lists, which has in the past helped them easily take all the seats in a specific province. Instead, the seats would go to whoever gets the most votes in the electoral districts.
The 329-member house of representatives was elected in May 2018. The vote is held every four years, but the protesters have been demanding early elections.
The Patriotic Union of Kurdistan PUK led by co-presidents Bafel Talabani and Lahoor Sheikh Jangi is the leading Kurdish party in Kirkuk since 2005. PUK has got 6 out of 12 seats of Kirkuk in Iraqi parliament elections of 2013 and 2018. KDP won only two seats of 12 seats of Kirkuk parliamentary seats in 2013 and boycotted 2018 elections I Kirkuk. 
Currently, Iraqi army, local and federal police, Brigade 61 of Special Forces along with Shiite paramilitary of Popular Mobilization Forces PMF, are under Kirkuk joint operations' command, an umbrella for the security forces running the security of Kirkuk province.