Seven Ezidi nominees compete for one quota seat for the community in the province of Ninawa while about 18 others try to earn more seats for the vulnerable community to reconstruct their war-ravaged region.
Three of the candidates for the sole quota seat come from Shingal district, 100-years-old hometown for the Ezidi community, while two others come from Bashik and two are from Shingal, all men.
Four of them are independent while the three others were nominated by three Ezidi political parties: Ezidi Movement for Reform and Progress, Ezidi Democratic Party and Ezidi Progress Party.
Sa'id Batosh, leader of the Ezidi Progress Party, said they have one candidate for the quota seat "and will do our best to earn it."
The party has participated in all the four rounds of parliamentary elections and has made it to the parliament in the last round (2018-2021).
In the province of Ninawa, 2.33 million voters nominate 31 candidates out of 420 nominees in eight electoral districts, beside three quota seats for the religious communities of Ezidis, Shabak and Christians.
Ezidis are an ethno-religious minority over half a million population, mostly residing in Shingal and Shekhan districts, in northern Iraqi province of Nineveh. The militants of Islamic State ISIS extremist group in 2014 attacked their communities accusing them of being heretics, killing thousands of men and taking thousands of women and children as sex slaves, in an atrocity the U.N. described as genocide.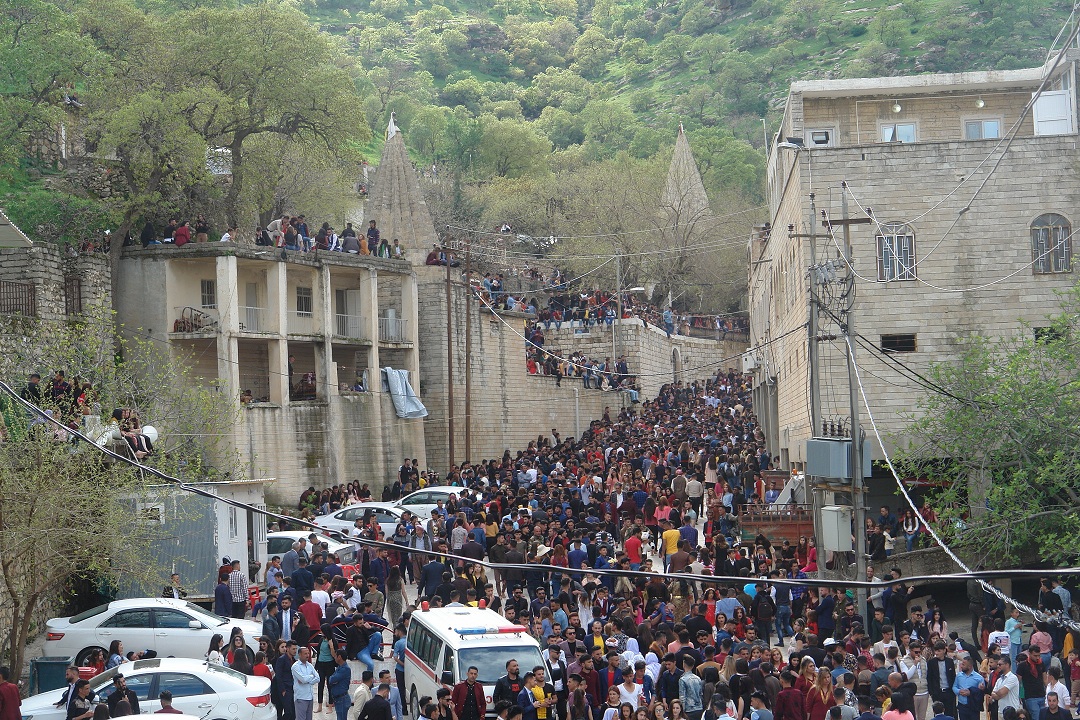 About 50 Ezidis joined the race for Iraqi parliament in 2018 and the only seat was earned by Saib Khidir, candidate of the Ezidi Progress Party in Bashik sub-district, for over 3,000 votes.
Two others Ezidis made it to the parliament. Hussein Hassan was a candidate of the Patriotic Union of Kurdistan PUK who gathered 3,000 votes and Khalida Khalil from the Kurdistan Democratic Party KDP collected about 2,000 votes yet later she was replaced by another candidate following review of vote counting.
Ezidism is an old Middle Eastern monotheistic ethnic religion and is based on belief in one God who created the world and entrusted it into the care of seven Holy Beings, known as Angels. The outstanding among these angels is Melek Taus who is the leader and has authority over the world. 
The figures by Kurdistan Regional Government KRG show that 30% of the 664,000 IDPs in 26 IDP camps of Kurdistan region are from the Ezidi community.
Haidar Shasho, commander of Ezidkhan forces and the Ezidi Democratic Party said they have a candidate for the quota seat and made preparations.
"Some people are candidates for the quota seat whom never believed in the Eizid cause and they want to implement plans of others so we do our best they don't get that seat," without referring to any candidate or political party.
In the first round of 2005 parliamentary elections, Eizids got their first quota seat in the parliament. The federal court has decided to allocate one seat for each 100,000 people of a community which means more than five seats yet it has not been endorsed by the parliament.
The Ezidi Movement for Reform and Progress has got the quota seat in the first three rounds of the parliament.
Shasho said they can't compete with the leading parties because "most of the IDPs are supporters of these parties. What we care about is the seats of Shingal and the Ezidi region to be earned by the Kurds not Arab blocs."
The new electoral law ratified last November, a key demand of demonstrators in 2019, changes each of the country's 18 provinces into several electoral districts in order to prevent parties from running on unified lists, which has in the past helped them easily take all the seats in a specific province. Instead, the seats would go to whoever gets the most votes in the electoral districts.
The 329-member house of representatives was elected in May 2018. The vote is held every four years, but the protesters have been demanding early elections.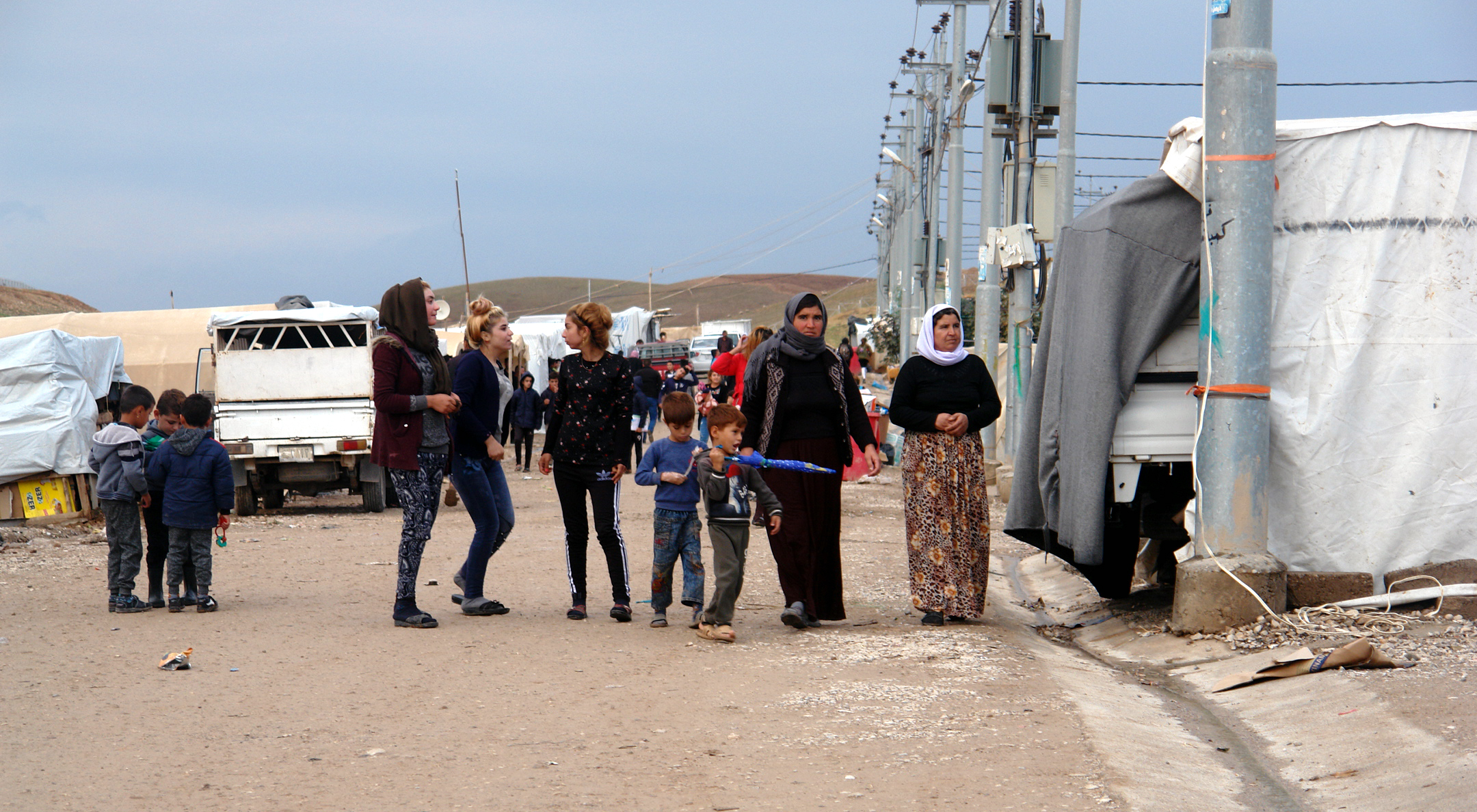 The three leading Kurdish political parties nominated 21 candidates who along with two independent candidates compete for over 10 seats out of the 31 seats of Ninewa province in Iraqi parliament.
Beside the seven candidates for the single quota seat, 18 Ezidis are independent and party nominees. Most of the Ezidi candidates are in the electoral districts of two and three which covers Shingal, Shekhan, and Bashik for which seven seats are allocated.
Idris Zozani, media and relations manager of the Kurdistan Democratic Party KDP in Mosul, said they have three candidates in Shingal who are locals and Ezidis. "We will launch electoral campaign and our candidates will be there for sure."
In the latest elections, no candidate of Shingal has made it to the Iraqi parliament.
"This time our plan is well set and will do our best to earn the three seats of Shingal for KDP. We in Shingal and IDP camps have popular base and many people will vote for us."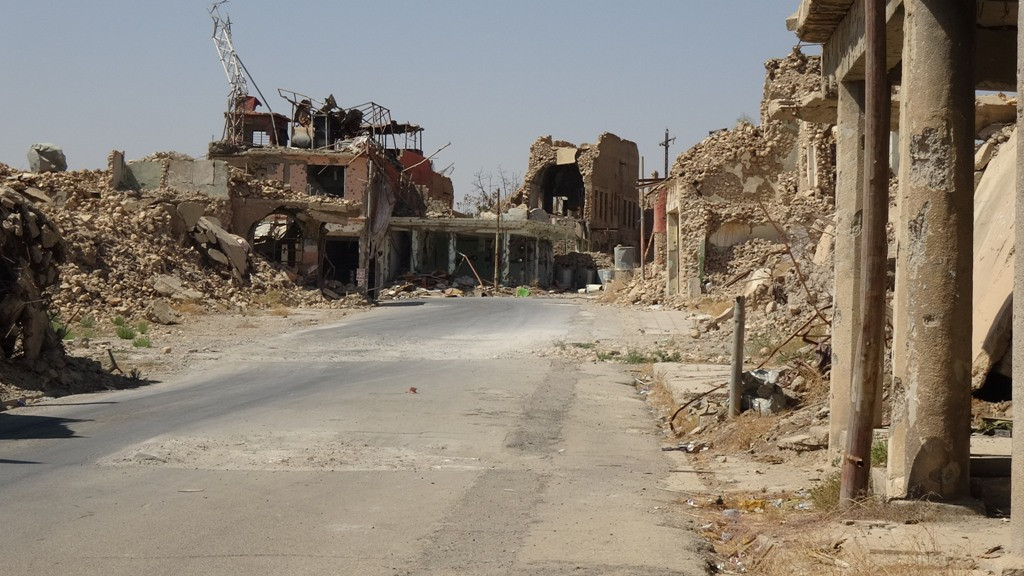 Ezidis were estimated at half a million ahead of Islamic State ISIS atrocities. Over 350,000 of the ethno-religious minority fled their homes to Kurdistan region and Shingal Mount. About 100,000 migrated to Europe, USA, Canada and Australia and about 200,000 are still living in IDP camps in Kurdistan up today.
In the Ezidi-dominant region of Shingal, only three thousand square km, Baghdad federal and Erbil regional governments compete to establish their rule: three local administrations want to administer the district, and eight different security forces are deployed, some loyal to Baghdad, others to Erbil.
Since the military defeat of IS, discord over security arrangements, public services, and the lack of a unified administration, have plagued victims and survivors.
Efforts by the United Nations UN, local and international NGOs have not covered needs of the vulnerable impoverished community.
Omer Salih, leader of Freedom and Democracy party for the Eizidis said, "We lost our votes in previous elections due to fraud and we have one candidate out of quota in Shingal in order to gather the votes and earn a seat."
Salih said some forces and parties, close to Kurdistan Workers' Party PKK, support their candidate. "We do door to door campaign seriously in order to win a seat."
Though Ninewa has been divided into eight electoral districts, the quota provides one seat for the Ezidi community all over Ninewa.
Jamal Ali, senior member of the Patriotic union of Kurdistan PUK in Ninewa, said they have only one candidate in Shingal.
"The problem is that votes of Shingalis are shattered since most are still living in camps. Some have papers and can vote their while others have to come back in ballot day which is hard."
"We have supporters and voters among the IDPs and will do our best to guarantee one seat."