The Kaka'i community is trying hard to earn a seat in the House of Representatives for the first time in the history of Iraq by nominating three candidates in the disputed territories.
The three nominees are supported by the Kurdish political parties in the provinces of Kirkuk and Ninewa.
Najwa Hamid is a candidate of the Kurdistan Democratic Party KDP in the second electoral district of Kirkuk.
According to the new electoral system of Iraq, women quota has guaranteed a seat for female candidates in each electoral district.
Hazahr Ramazan, representing the Kurdistan Socialist Democratic Party KSDP, competes Hamid in the same electoral district while Ahlam Ramazan is candidate of the Kurdistan Alliance, formed by Patriotic Union of Kurdistan PUK and Gorran (Change Movement), in the province of Ninewa.
Kaka'i, Ahl al-Haq or Yarsanism, is a secretive monotheist spiritual religion which has not been officially recognized in the Iraqi constitution. Their villages are a target for extremist Islamic militants whom persecuted them as "idol worshippers."
The religious minorities of Kak'is and Ezidis are residing the disputed territories of Mosul, Kirkuk and Diyalah. Unlike Ezidi, Christian and other religious and ethnic minorities in Iraq who are represented under quota bill in Iraqi and Kurdistan parliament, no quota seat has been allocated for the Kaka'is who, join the key political parties and parliamentary lists in order to be represented.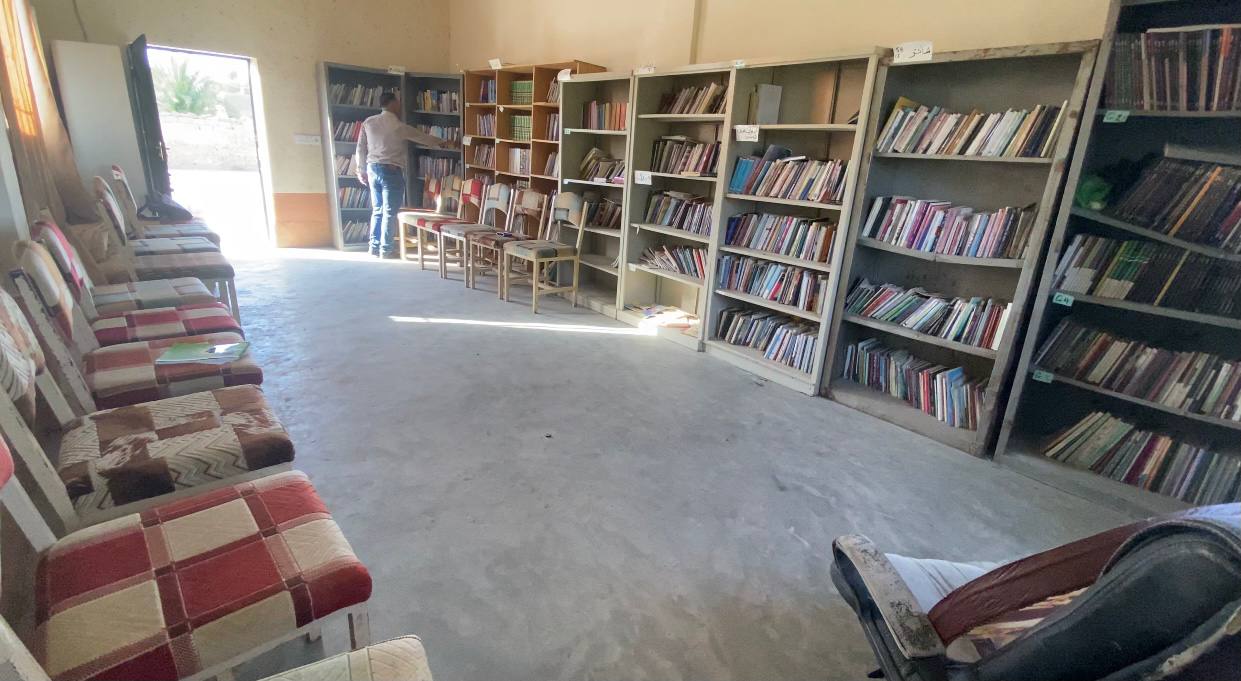 "Our voices as Kaka'is are scattered in the provinces among the political parties so despite our participation in all elections, but we could not earn a seat in the parliament," Hamid said.
She is optimist this time the Kaka'is are going to win a seat.
Kaka'is are based in Kirkuk, Diayalah, Ninawa and Sulaymaniyah as provinces. Unofficial figures show they are estimated at 100,000 people.
Ahlam Ramazan, candidate of Kurdistan alliance in the province of Ninewa, is confident that she is not going to make it in the parliament by votes of Kaka'is. "Kaka'is are not a big community in Ninewa and can't compete other communities in Ninewa since they are divided over the political parties."
There are 18 Kaka'i shrines across Iraq, seven of them located in Kirkuk province. The most famous of them are: sayyid-Ibrahim Shrine in Baghdad and the sayyid-Baba Yadgar Shrine in Iran, which most Kaka'is visit to pray for curing diseases and fulfilling their wishes.
Tolerance and patience of Kaka'is in general and of Hawar residents in particular made their survival easier. They enjoy a fairly safe, stable and free community.
Ziyad Fahad, a Kaka'i social figure in the district of Daquq, said though Kaka'I candidates were always present in the elections, mainly supported by KDP or PUK, "our candidates could not attract all votes of the all Kaka'is."
"The only solution is quota system alike other ethnic or religious communities or an election law that guarantees one electoral district for our voters all over Iraq."
The only solution is quota system alike other ethnic or religious communities
The kaka'is have done their best to draft a law for quota seat in the Iraqi parliament yet it has all failed alike the last try in 2019.
Almass Fazil, member of parliamentary law committee, said out of 15 members of the committee, only four voted for the draft thus it has not made it to the agenda of parliament session.
"We are a minority facing injustice though we had made sacrifices for Iraq. We offered martyrs and many of our villages and houses were destroyed in different periods of time," Fahad added.  
The sole candidate representing the Kaka'is in Ninewa says "once I make it to the parliament, I will work hard for a quota seat for the Kaka'is and serve the people of my district who will vote for me."
The Kaka'is community is dreaming of a seat in the Iraqi parliament to represent them in Baghdad.
"Following each elections, I feel very sad when I see Kaka' candidates have failed," said Mam Aziz, a Kaka'is community leader known as (Abu Khanjar, the dagger holder), from Rizgari.
Rizgari settlement where over 120 families live is part of Daquq District, home to Kaka'i religious minority, 44 km southwest of oil rich Northern Province of Kirkuk.
"I look forward to see the Kaka'is united, one voice that no party can apart because only a Kaka'i representative feels the pains of the Kaka'is."