Despite the pledges by local officials that the security situation is improving and under contorla, abduction of civilians by militants of so-called Islamic State in Syria and Iraq ISIS in a town southeast of Ninewa has become an obsession, forcing villagers to evacuates tens of villages.
In last August, 11 civilian residents of Makhmur district were abducted by the extremist militants. Some were freed in return of big ransoms and others are still missing.
Komar Wali, resident of Ibrahim Bawil village of Qaraj sub-district, part of Makhmur district, says a nephew of him was abducted on August 8th and two weeks later was freed for 500,000 American Dollars.
Wali's nephew is 16 years old, taking care of their farms and cattle.
"The militants who abducted my nephew were Daesh. They phoned us and asked for $500,000 so we sold all our properties and gold. We also got donations from relatives & gave them the amount. Now we are in debt of $170,000."
In the early hours of August 7th, ISIS militants installed a security checkpoint near the village of Kandal of Makhmur district and managed to abduct 9 locals, four of them were freed by the security forces.
The next day, IS militants abducted a shepherd in a village of Makhmur raising the number of the abducted into six.
On August 12th, two of the hostages were released while they asked for 100,000 American dollars USD in return of freeing each of the four other hostages, local security officials and relatives told KirkukNow.
Ten days later, IS freed a civilian hostage in return of a big cash ransom, a local said, yet no details how much have been paid.
While the Iraqi government has declared defeat of ISIS in 2017, IS militants are regrouping in the rural areas of the disputed territories between Baghdad and Erbil. They are targeting Iraqi forces and civilians in the suburbs of Diyla, Kirkuk Ninawa, Salahaddin and Erbil, leaving tens of casualties and causing material damage to power towers, oil wells, houses, cattle, orchards and vehicles of the villagers.
Makhmur district, 60 kilometers southwest of Erbil yet under control of Iraqi federal government, consists of three sub-districts and 40 villages yet only four villages are currently inhabited, figures from local administrations show.
The Mountains of Qarachukh, adjacent to Makhmur, are located in the triangle of Erbil-Ninawa-Kirkuk, an area swept tens of times by military operation by the Iraqi and Kurdish forces yet they could not eliminate IS hideouts there.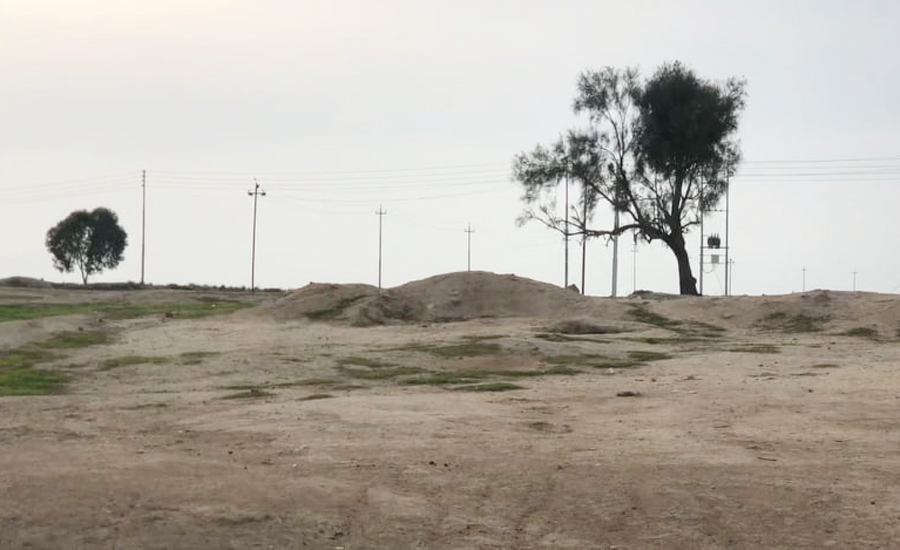 Wali and his family had decided to leave their village and now are living in Erbil. He called on the Iraqi government to safeguard the region and the locals in order to resume life in their villages.
On September 10th, four villagers were killed and eight members of the Iraqi Security Forces ISF were injured when IS militants bombed the village of Khatab in Makhmur by mortars then stormed the village late hours at night.
"Four villagers were killed in direct clashes with Daesh militants, two of them are brothers. When Popular Mobilization Forces PMF head to back up the villagers, an IED planted at the entrance of the village exploded, eight members of PMF were injured," an officer anonymously said.
Mohamed Ali Hama, a teacher from Makhmur, said an uncle of hims was kidnapped last August while taking care of his cattle in a village late at night.
"He was taken to Qarachukh and three days later they asked for $50,000 so we were forced to and he was freed."
He was taken to Qarachukh and three days later they asked for $50,000
A day later, a tower of power transmission was blown and nine people were abducted.
Local officials blame the security forces for the escalation of attacks by IS militants in the region.
Herish Hussein, mayor of Qaraj, said the security situation in Makhmur deteriorated and civilians were targeted by Daesh due to the security vacuum in the territories between Baghdad and Erbil.
"We asked tens of times to fill in the gaps between the Peshmerga and ISF because this is a catastrophe and severely touched the life of people."
Others believe the situation has lately improved.
"Its true that people are abducted but its not every day. Following tighter security procedures by the Iraqi army and the Peshmerga, no case of abduction occurred in September," said Rizgar Mohammed mayor of Makhmur.
Following tighter security procedures by the Iraqi army and the Peshmerga, no case of abduction occurred in September
The Iraqi defense minister has agreed with KRG ministry of Peshmerga to form six joint operation commands in the disputed territories including Makhmur in order to share intelligence information and control the volatile region.
They are negotiating how to form two joint brigades in order to be deployed in the areas where IS militants target civilians and the ISF.
Mohammed said four months ago joint operation commands were declared. "Recently they are going to lead joint operations where Deash is regrouping."
"We affirm people the security situation is going to improve."