As Iraq heads to polls on October 10th, the Christian candidates and political parties look for an exit to escape dominance of the leading parties even if it guarantees them more seats in the House of Representatives.
The new electoral law ratified last year by the Iraqi parliament as a key demand of anti-government and corruption protestors has kept Iraq as one electoral district for the Christian community though it has divided each province into several electoral districts.
"Some Christian groups have candidates and ally with the key parties which is normal but the concern is once they make it to the parliament, they have to avoid dominance of the leading parties and defend the Christians," said Hoshyar Qaradagh Yalda, head of Chaldean Alliance and decision maker of the current fourth round of Iraqi parliament.
Qaradaghi says the proposal to have a special registry for Christian voters was rejected by the law committee of Iraqi parliament.
"I myself was against it because it is ordinary for a Kurdish voter to vote for a Christian candidate or the opposite. Besides, the electoral commission is incapable to open special ballot stations for Christian voters.
Out of 329 seats, five quota seats are for the Christian community in the provinces of Baghdad the capital, Ninewa, Kirkuk, Erbil and Duhok northern provinces.
34 Christian candidates numbered from 118 to 151 by the Independent High Electoral Commission IHEC, 13 of them women, compete to win the five seats. Nine of them are in Baghdad, six in Ninewa, five in the oil-rich, multi-ethnic province of Kirkuk, Erbil and Duhok.
Jumana Ghalai, IHEC spokesperson, said Iraq is one electoral district for the Christians and the Sabean Mandeans.
Ten of the Christian candidates are sovereign, while the rest joined six lists and alliances and only one of them was Mp in the fourth round.
The new electoral law ratified last November, a key demand of October 2019 demonstrators, has shifted Iraq's 18 provinces into 83 electoral districts in order to prevent parties from running on unified lists, which has in the past helped them easily take all the seats in a specific province.
Instead, the seats would go to whoever gets the most votes in the electoral districts beside a women candidate as quota from each district.
The 329-member house of representatives was elected in May 2018. The vote is held every four years, but anti-Iran protesters have been demanding early elections.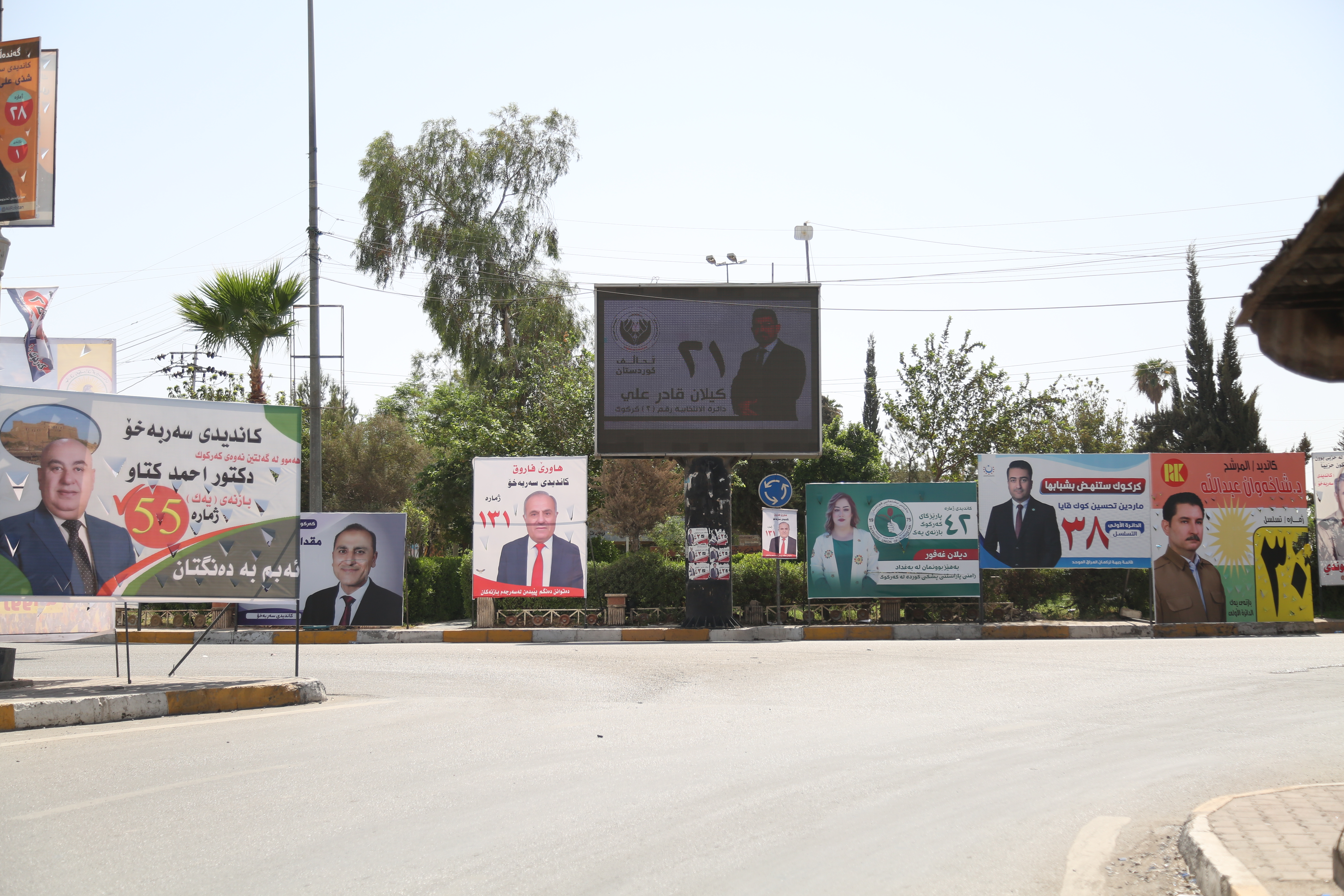 Christian candidates believe the role of minority is underestimated and the leading political fractions approach the Christians for more influence.
"The political parties fight for our candidates for their interests. The new electoral system is not in the interest of all so that's why we are accused of joining the leading blocs and lists," said Sana Yaqoub, a candidate of Hamurabi Alliance.
"Any candidate makes it to the parliament should have ethics and principles in order to become a real representative of the community voted for him. Five seats are not very effective but lobbying with our partners enables us to preserve our rights and achievements."
Two decades ago, Iraq was home for over 1.5 million Christians, 3% of Iraq's population falling to 800,000 in 2003 following gulf war. They are mainly living in the provinces of Baghdad, Nineveh, Duhok, Kirkuk and Erbil. Latest figures say currently only 250,000 to 500,000 Christians are living in Iraq.
The Iraqi constitution recognized Christianity and their Syriac language.
"The IHEC assures its commitment to preserve the quota seats for the Christians and the votes they collect yet the issue of allying with leading parties has nothing to do with the electoral commission," spokesperson of IHEC affirmed.
The IHEC has no separate records or voting cards for any ethnic or religious group.
Let only Christians vote for their candidates
Faruq Hanna, an independent Christian candidate, said he has joined the voting race as a communist.
"I am close to the communist and the leftists whom support me. I prefer a law that guarantees Christians voters to elect Christian candidates only joining big parties is a wrong approach."
"If non Christians vote for us, then we become our representatives."
Hanna suggested a separate day for election of Christian candidates which is a hard mission for IHEC.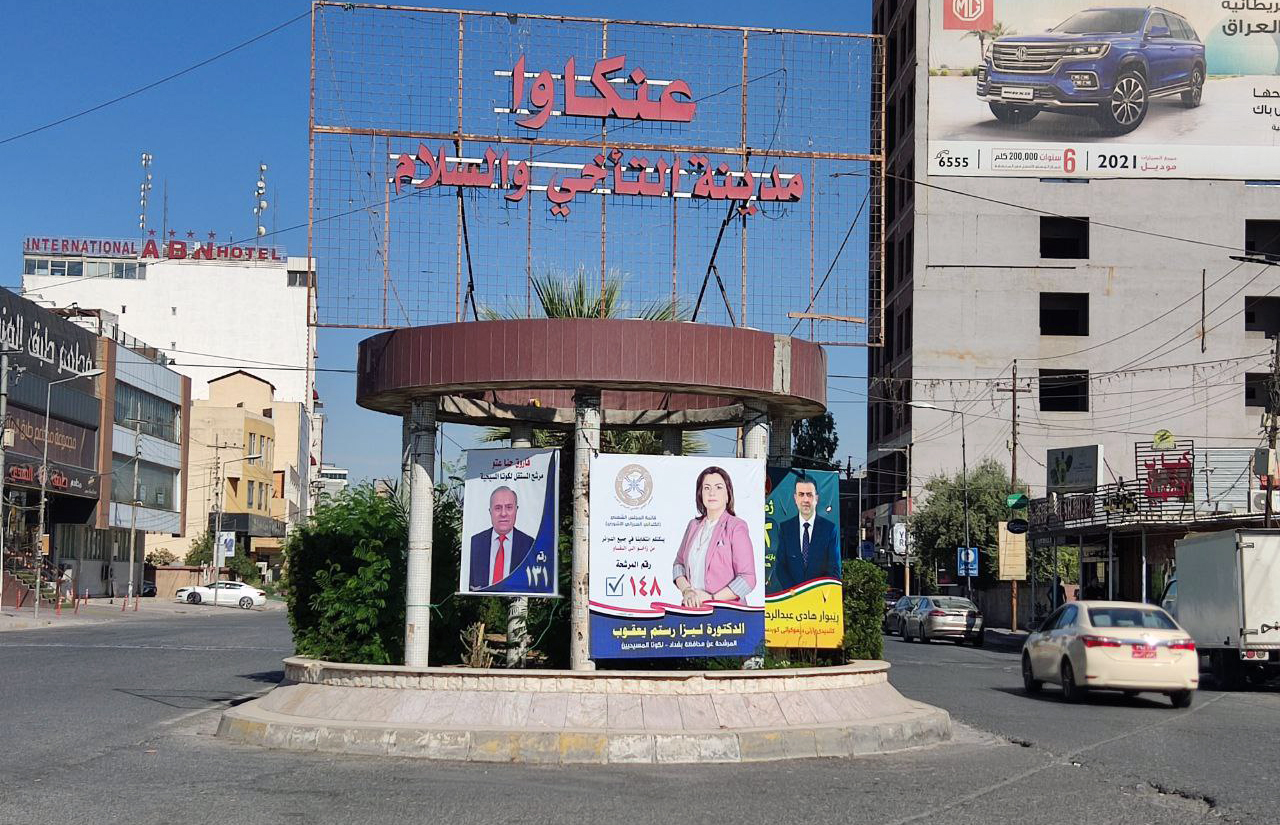 Iraqi Kurdistan Regional Government KRG statistics showed that out of 700,000 IDPs in 26 camps, over 7% are Christians.
Tens of thousands Christians were forced to desert their homes when Islamic State (IS) militants overran northern Iraq in 2014, destroying their houses and historic churches, and forced them either to pay a tax, convert to Islam or leave.
Over 24,000 Christian families from Mosul have migrated to escape the violence that has plagued the country when Saddam Hussein regime was ousted in 2003.
About 14 Christian sects live in Iraq since the first centuries of the religion as Chaldean, Syriac, Assyrian and Armenian.
The IHEC have decided to run the elections inside Iraq only thus Iraqi community aboard have no right to vote, a matter not in the interest of the Christian community.
Head of Chaldean alliance said majority of the Christians are aboard and the community at home are estimated at 350,000 people.
The Christian political parties some of them affiliated to militant groups and leading parliamentary blocs have failed in 2018 to unite under a list and ran into ballots with 70 candidates.
IHEC could have printed voting cards in different color for the Christian community
Aram Jamal, head of the Kurdish Institute for Observation of Elections, said the current system open doors for key players to determine which Christian candidate to win a quota seat.
He suggested a voting card in a different color particularly for Christian voters which is applicable since religion is indicated in Iraqi civil status ID.
"Currently, they are representing the leading parties than their community."