10 Out of 65 Kurdish residents of Kirkuk are still in prison for charges of shooting Iraqi army convoy while celebrating the results of October 10th general elections and the rest were out on bail on Wednesday.
On October 13th, media department of Kirkuk police has published photos of the detainees the moment they released in a meeting with police chief.
The Iraqi military and security forces have arrested 65 Kurdish residents of Kirkuk from the Kurdish neighborhoods of Rahimawa and Shorja for disturbing security and stability and impeding smooth traffic in parts of the multi-ethnic city, Iraqi army and police said.
The detainees were released following rejections by the two leading Kurdish parties Kurdistan Democratic Party KDP and the Patriotic Union of Kurdistan PUK, who contacted Iraqi Premier Mustafa al-Kadhimi while a group of Kurdish volunteer lawyers in Kirkuk said "the release was per legal procedures not political demands as PUK and KDP claim."
A senior security official of Kirkuk anonymously told KirkukNow "the 10 still in prison are residents of Rahimawa and accused of shooting gunfire at the security forces."
The volunteer lawyers said in a press conference yesterday that some people among those celebrating KDP celebrations in Kirkuk's Rahimawa for winning two seats of the Iraqi parliament shot fire at an Iraqi convoy patrolling the streets.
Most of the detainees claim they have been arrested without any court arrest warrant and have not participated in any celebrations as they were arrested at home.
The PUK has won three seats compared to six in 2018 while KDP has won two seats yet in 2018 boycotted elections in Kirkuk and the New Generation has earned a seat for the first time. The new electoral system brought forward six months as a demand of protestors, have has divided the 12 parliamentary seats of Kirkuk into three electoral districts.
Kurds won six seats while the Arab political parties have raised their share from three into four and Turkmens has dropped their seats from three to two seats only.
Located 238 kilometers north of Baghdad, Kirkuk is an ethnically mixed province for 1.6 million Kurds, Arabs, and Turkmen, Muslims, Christians and Kaka'is. It has long been at the center of disputes between Baghdad and the Erbil.
The Kurds had an upper hand in Kirkuk up to 2017 when Iraqi security forces declared victory over the Islamic State in Iraq and Syria ISIS and took over power in the disputed territories including Kirkuk.
Currently, Iraqi army, local and federal police, Brigade 61 of Special Forces along with Shiite paramilitary of Popular Mobilization Forces PMF, are under Kirkuk joint operations' command, an umbrella for the security forces running the security of Kirkuk province.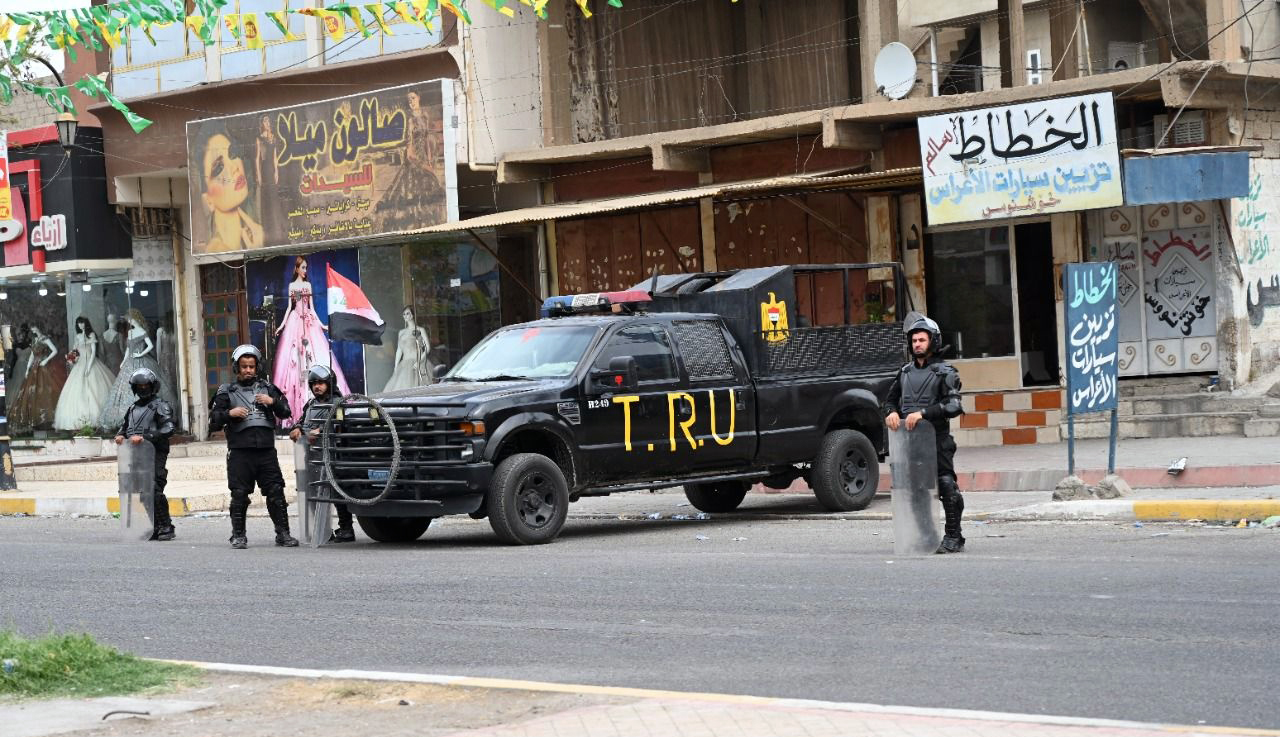 Hazhar Kaka'i, one of the volunteer lawyers of the detainees said those who were released were obliged to apply a 3M Iraqi Dinar ($2,000) bail so "their cases have not been determined yet by court.
Article 222 of Iraqi penal code states "any gathering leads to a crime, misdemeanor, hinders imposing law or local authorities' performance or the public, the perpetrators face imprisonment up to two years, fine or both."
"The night I was arrested, I was watching TV with my friends in a mini stadium. I have not been to any celebrations and had no idea what was going on and were suddenly surrounded by Special Brigade 61," said Sabah Jassim, one of those released on bail on October 13th.
"We were kept from 10 pm to 2 am in military Humvee then they handed us to Police. They were pulling and pushing us. We were beaten."
PUK and KDP say they have contacted the PM who promised to release all detainees.
"We have undertaken all the cases. That night we immediately went to police and did our best to release them," Kaka'i said. "All proceedings were legal so they were legally released on bail and their cases have not been shut yet."
"Those who were out on bail have not been part of the disorder so please questioned them and released on bail. No political party played role in their release and none of them contacted local police."
A statement by Kirkuk police said on Tuesday "we are authorized to follow all legal procedures against those who try to destabilize stability in Kirkuk as duty is to protest people and their properties."
"Perpetrators of sabotage acts or those attempt to undermine the security situation will be arrested. The stability currently restored is outcome of years of struggle and round the clock service thus no sabotage act is allowed and tight procedures will be followed against those people for the interest of all."
"Whenever there is a problem, the political parties keep silent but when it is sorted out, they claim they did it. This time for sure they can't claim they sorted it out," Kaka'i added.