Candidates of the religious minorities in Iraq have earned the nine seats of quota out of 329 of the House of Representatives by total of 96,076 votes & the Faili, of Iranian origin, Kurd has got the highest votes.
The preliminary results of balloting on October 10th by the Independent High Electoral Commission IHEC, a body oversights elections in Iraq, shows the Christian candidates have guaranteed their five seats in the capital Baghdad and the northern provinces of Ninewa, Kirkuk, Erbil and Duhok for 46,596 votes.
The general elections that went on amid tight security procedures has registered a low turnout record as only 41% of the 24 million eligible Iraqi voters cast ballot in Iraq's early general elections to vote for 3,226 candidates vying for 320 parliamentary seats plus nine seats for the religious minorities, IHEC said.
The low turnout is a signal of widespread distrust of the country's leaders and the vote for a new parliament.
Babylonians (Babilioun) Movement led by Rayan Kildani managed to gain 4 of 5 seats of quota for Christian communities. Evan Faeq Gabro, current minister of migration and the displaced, has won Baghdad seat for 12,989 votes followed by Baida Khidhir who managed to collect 12,405 votes in Duhok.
Aswan Kildani has earned the third seat for the Christian quota in Ninewa for 11,079 votes and Duraed Isho ranked fourth for collecting 5,039 votes in Kirkuk.
The U.S. Treasury Department in 2019 imposed sanctions on 2 Iraqi militia leaders & 2 former Iraqi provincial governors it accused of human rights abuses & corruption, including Rayan Kildani, the controversial leader of the 50th Brigade militia, an Iraqi Christian militia under the Shiite paramilitary of Popular Mobilization Forces PMF.
Faruq Hanna Atto, an independent Christian candidate in Erbil with close ties to the communists, have earned 5,084 votes.
Two decades ago, Iraq was home for over 1.5 million Christians, 3% of Iraq's population falling to 800,000 in 2003 following gulf war. They are mainly living in the provinces of Baghdad, Nineveh, Duhok, Kirkuk and Erbil. Latest figures say currently only 250,000 to 500,000 Christians are living in Iraq.
The Iraqi constitution recognized Christianity and their Syriac language. Figures by the Iraqi Kurdistan Regional Government KRG shows that out of 700,000 IDPs in 26 camps, over 7% are Christians.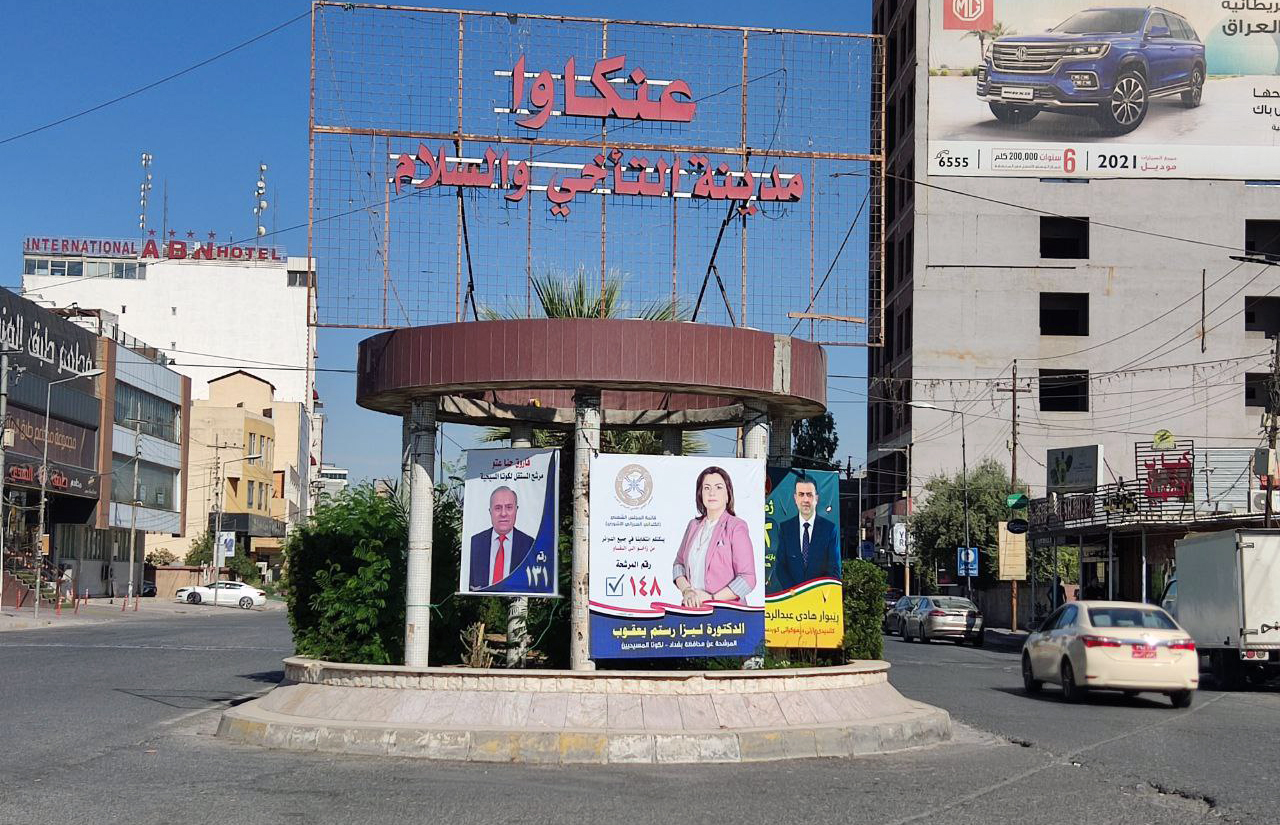 The new electoral system has turned Iraq into 83 constituencies while in the past each province was only one constituency. Christians had the right al over Iraq to vote for their Candidates as the new system has kept Iraq as on constituency for religious minorities.
34 Christian candidates numbered from 118 to 151, 13 of them women and 10 were independent, were vying for the five seats. Nine of them were in Baghdad, six in Ninewa, five in the oil-rich, multi-ethnic province of Kirkuk, Erbil and Duhok.
Osama Karim Khalaf, an independent candidate, has won the only seat of Sabean Mandeans out of eight candidates for 4,089 votes.
Sabean Mandaeism is the most ancient monotheist religion in the history of humanity, native to the plain of southern Mesopotamia and particularly south of Iraq in the province of Misan adjacent to the marshes where Mandeans held their baptism rituals.
Mandaeans were probably the first to practice baptism. They are a closed ethno-religious community, practicing Mandaeism, which is a monotheistic religion. The Mandaeans classify existence into two main categories: light and dark. They have a dualistic view of life, that encompasses both good and evil; all good is thought to have come from the World of Light and all evil from the World of Darkness.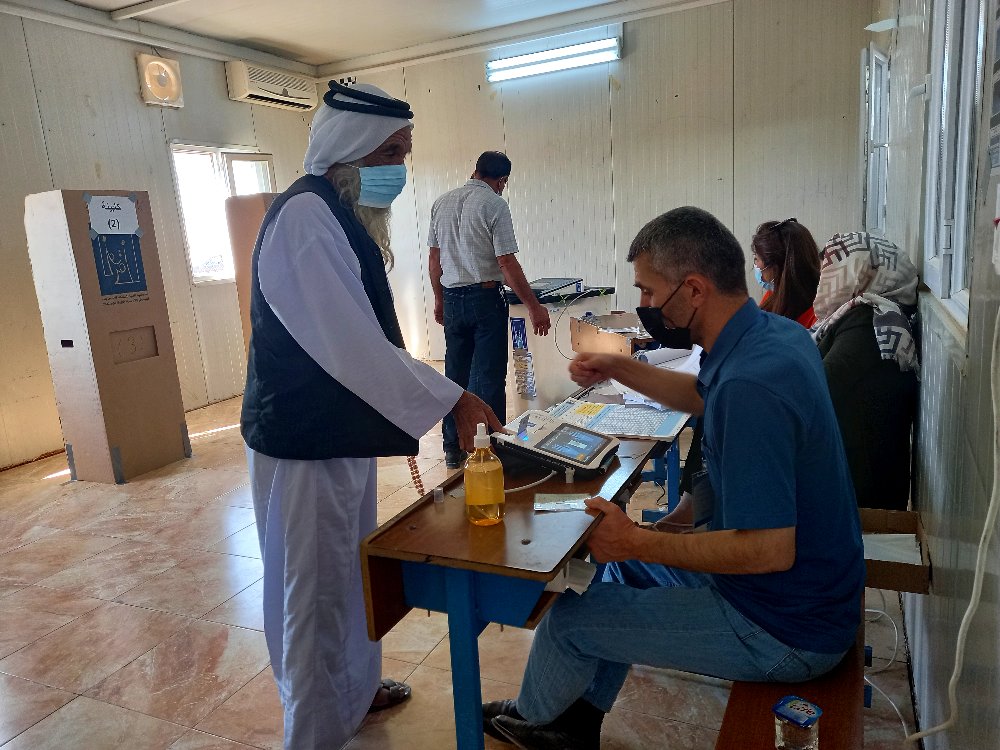 Out of ten Faili Kurds, Hussein Ali Mardan, an independent candidate, has gathered 19,579 votes in the province of Wasit which has been one unified constituency for Faili Kurds, mostly Shiites originated from Iran and speak Luri Kurdish sub-dialect.
3,222 Ezidis voted for Nayif Khalaf Saydo, one of the seven Ezidi candidates, nominated by the Ezidi Progressive Party.
Wa'ad Mahmood Ahmed, known as Abu Ja'afar al-Shabaki, has earned the quota seat for Shabak religious community for 18.590 votes in Ninewa province.
Eight independent candidates of the Shabak numbered 170-177 all men and compete to win the quota seat which all Shabaki voters can vote for in the province of Ninewa despite the new multi-electoral district system which has divided the province of Ninewa into eight electoral districts.
The Shabak community in Iraq, an ethno-religious group, are estimated be about 300,000 to 350,000 people. About 60% of them follow the Muslim Shiite sect, while the rest are Sunnis. The community's religious practices blend elements of Islam and local beliefs.
They are scattered in the regions of Bashiqa, Bartella, Hamdaniya, Tilkef, a number of neighborhoods of Mosul and some villages of the Nineveh Plain.