It was the time to share the war spoils the militants of Islamic State in Iraq and Syria got in Shingal, home town of the Ezidi religious minority.
They were discussing which militant to take which one of the abducted Ezidi girls they enslaved. Jilan Barjas attracted all the eyes though she is very tired as she has been walking during the last two weeks to escape the militants.
She is wearing a dirty dress and had no chance to take a shower for days as her fizzy hair shows yet she was still shining.
Jilan with her sisters Ghalia and Jihan were kept with several other Ezidi girls in a school of al-Baaj, west of Mosul and south of Mount Shingal.
She was sent into a bathroom in order to have a shower and be prepared for the Amir, prince, of the militants to follow her in order to have sex. After 15 minutes, Jilan is not heard.
The bathroom had a window where you could look into the room where the girls were detained. Jilan sisters still recall all the details of that day which they shared with KirkukNow.
Jilan was student of grade 11 when she was abducted
"The Amir was waiting for Jilan to take a shower but it took longer and found out she has committed suicide by cutting her wrist vein by a blade," Ghalia, a sister of Jilan said.
Once the militants found Jilan sunk in blood, they couldn't rescue her. Both her sisters they have not heard her crying or shouting though both rooms were next to each other.
"Jilan said even if I die, I won't let anyone rape me. We later saw the bathroom full of blood. She immediately died," said Ghalia, who was only 15 then.
Jilan said even if I die, I won't let anyone rape me
August 20th 2014 was the last day for Jilan yet every year she is remembered for her courage and the Ezidi community recalls her tragic story which has become a touching story for movies and plays.
Ezidis are an ethno-religious minority, mostly residing in Shingal and Shekhan, in northern Iraqi province of Nineveh. The militants of Daesh extremist group in 2014 attacked their communities, killing thousands of men and taking thousands of women and children, in an atrocity the U.N. said amounted to genocide.
IS reportedly used the women and girls as sex slaves. Tens of thousands of Ezidis who managed to flee are still living in Internally Displaced Person IDP camps in Iraqi Northern Province of Duhok.
Jilan's family was about 65 people and their main business was breeding cattle. BOUT 32 of them were enslaved or killed and the rest either walked or drove to Mount Shingal.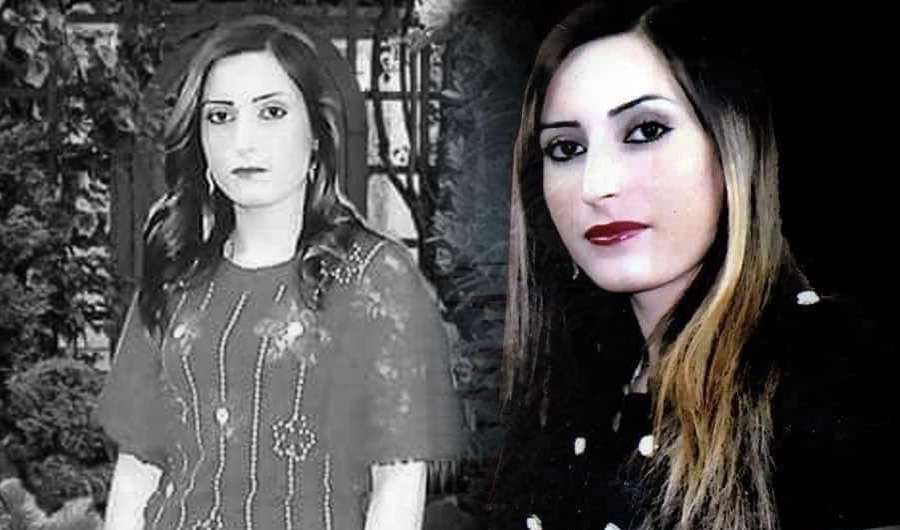 Jilan's father had two wives and ten kids, six sons and four daughters. Her mother was pregnant when she was enslaved and gave a birth to a boy under ISIS reign.
The day IS militants stormed Shingal, they have captured Jilan with her father, mother, step mother two of her sisters and two brothers and four uncles.
The militants asked them either to convert to Islam or they will be killed.
Jilan's father, brothers and uncles argue that God created them as Ezidis and will die as Ezidis.
"We were arrested on the way to Mount Shingal. They shot dead my father, two brothers and four uncles in front of our eyes," Ghalia sobbed.
One of Jilan's brothers was student of college of medicine and theo other was studying biology.
The seven were buried in a mass grave yet not exhumed yet.
Kurdistan Regional Government KRG's Office for Rescue of Abducted Ezidis' statement on August 2nd says out of 6,417 abducted Ezidis, up today 3,550 have been rescued from IS, 2005 of them were children, and 1,206 women.
According to KRG office figures, out of 550,000 Ezidis, 360,000 were displaced, 160,000 back to Shingal, and 100,000 migrated abroad.
They shot dead my father, two brothers and four uncles in front of our eyes
"She (Jilan) always dreamt of studying medicine to become a doctor post graduation," said Khidir Dero, uncle of Jilan's father. She was always dreaming to join her borthers in the university, he added.
Following the murder of the men, Jilan, her two sisters and tow mothers were sent to al-Baaj where girls were separated from the elderly women.
The mother gives birth and is freed in 2015 with her husband's second wife.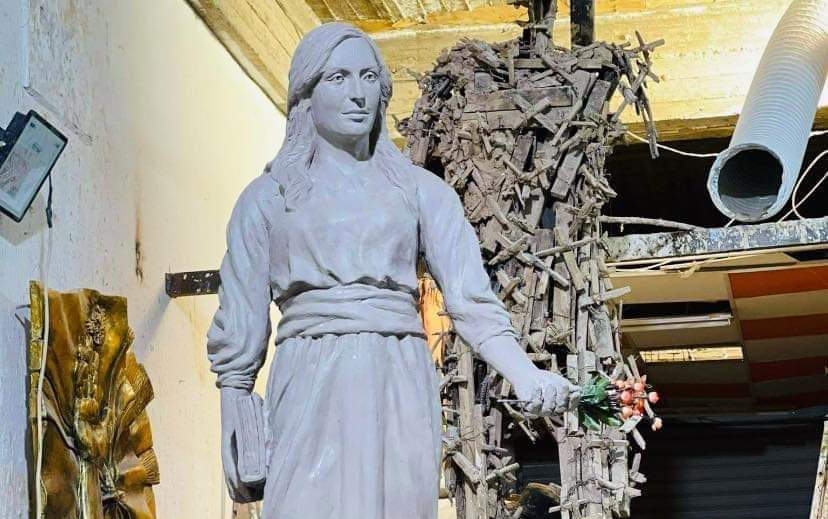 In the first few days of Daesh takeover of the Ezidi region, 1,293 Ezidis were slaughtered yet only bodies of 104 were found as most of them were buried in 82 mass and individual graves which only few of it has been exhumed up today.
2,763 were brought to unknown destiny and 68 temples were destructed.
Shingal, located 120 west of Mosul, on the border of Iraq-Syria, is home to the Ezidi minority targeted by Islamic State (IS) group in August 2014 and taken over by Iraqi forces on October 13th, 2015. It's one of the disputed territories between Baghdad and Erbil.
The mother is disconnected from her girls and has no idea what happened to them.
When the militants realize that Jilan is dead, they put her in a blanket and throw it away in front of the school in order to intimidate the other girls.
"Jilan said whatever happens to me, make sure they don't know I am your sister," Ghalia recalls. Later the sisters are sent each to a town.
Jihan, was 17 when she was captured. She was sent to al-Riqqa, a strong hold of ISIS in Syria. She is kept by IS militants as a sex slave.
In April 2015, eyewitnesses tell the family that Jihan as well commits suicide in order to avoid sexual harassment and rape attempts by the extremist militants.
Ghalia, is the third girl freed when Iraqi Security Forces ISF. Now 22, she lives with her sistrer Alia, and a brother of her in Chamashko IDP camp in Duhok.
He mother, step mother and other brothers are refugees in Germany.
Jilan was the daughter of an ordinary family yet her story turned her into a symbol of resistance.