The media of the Patriotic Union of Kurdistan PUK has announced the "killing" of a police officer in a suburb of Sulaimaniyah in confrontation with the security forces headed to arrest him.
Brigadier General Murad Kani Kordayi, close to ousted co-president of PUK Lahur Jangi, and tow of his bodyguards were killed Friday Evening November 25th in the district of Rania, PUK media quoted the Security Council of (Iraqi) Kurdistan Region and stressed that there were orders to arrest him.
Social media pages close to the Jangi pointed the finger at PUK intelligence (Zaniari), amid a state of tension in Rania district and across Sulaymaniyah governorate in general, in light of the mobilization of the security forces in towns.
The senior police officer who lately was seen on social media publicly supporting Jangi in face of any threats of crackdown against Jangi and his brothers, has served as director of Rania emergency police yet lately demoted for close ties with Jangi.
Kani Kurdayi was shot on the evening of Thursday, November 25, in the bazaar of Rania district while he was riding in his vehicle with a number of his bodyguards.
PUK media said the officer denied to surrender and shot the security forces. A member of the team was killed and three were injured, said the statement.
Relatives of Kani Kurdayi denied there was any arrest warrant against him. His relatives told TV channels and social media pages that they found the body of his bodyguards but the body of Kurdayi was taken by the force of eight-SUVs with dark glasses that attacked him.
On July 8th, Bafel Talabani, co-president of PUK then, has replaced heads of intelligence and counter terrorism service, both appointed by Jangi, and days later filed lawsuit against his counterpart Lahur Talabani and his brothers accusing them of spying, corruption while the latter has passed his power to his cousin "temporarily."
Early November, the leadership of PUK has decided to expel Jangi and three senior members for not supporting PUK campaign for General Elections while jangi said he will resume his duties as co-president of PUK, a system that Bafl Talabani, cousin of Jangi and son of late Iraqi president and secretary general of PUK Jalal Talabani, said it no longer exists.
A follow-up by KirkukNow Mid-November found out that as the result of the conflict between the two co-presidents of PUK, one of the leading parties in Iraqi Kurdistan region IKR, more than 100 journalists and media workers turned jobless as those media outlets were run by Jangi and Talabani stopped its funding calling it "party media restructure."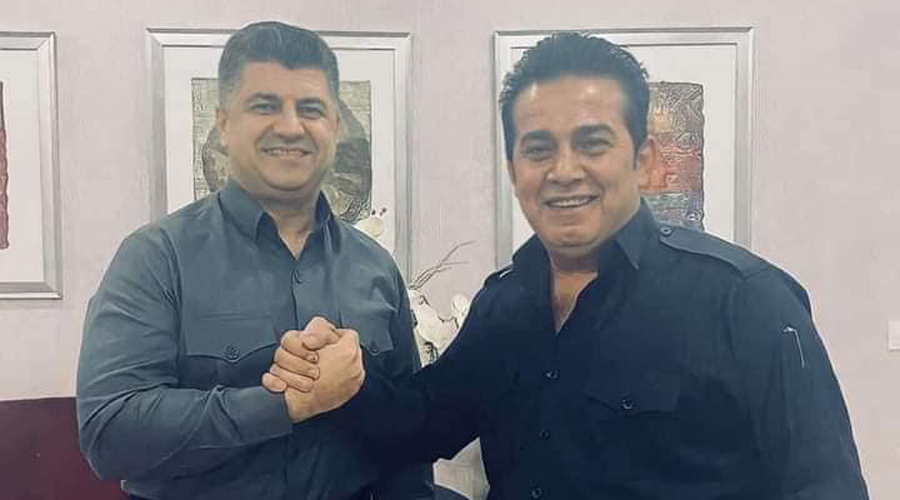 On the other hand, media close to Lahore denied the killing of any of the members of the security forces that shot Murad Kani Kurdiyi.
After the incident, security forces were deployed in Rania and the city center of Sulaymaniyah. Relatives of Kurdayi have gathered in front of Rania General Hospital carrying weapons as two of the body guards were injured and receiving medical treatment there.
This development comes at a time when the dispute escalated between the two co-presidents of PUK. It also coincides with the continuation of the demonstrations in Sulaymaniyah, which began Sunday with protests by university and institute students to demand monthly stipends, better basic public services in the dorms and reform in the educational system.