The period of supplying national electricity in Kirkuk do not exceed six hours a day, while it is completely absent in some other areas, which raises the discontent of citizens and forces some of them to look for alternatives in order to get some light and hot water.
 According to KirkukNow follow-up, the hours of national electricity supply in some neighborhoods range from five to six hours a day, and private diesel-generators operate about 12 hours a day, which means that Kirkukis are deprived of electricity for eight hours a day.
"The national electricity has been down for two weeks, sometimes we are supplied with electricity for an hour and a half every five hours," said Khaled Khaldoun, a resident of Wahid Huzeyran neighborhood to KirkukNow.
Khaldoun complains that citizens have been suffering from the same problem for nearly 20 years.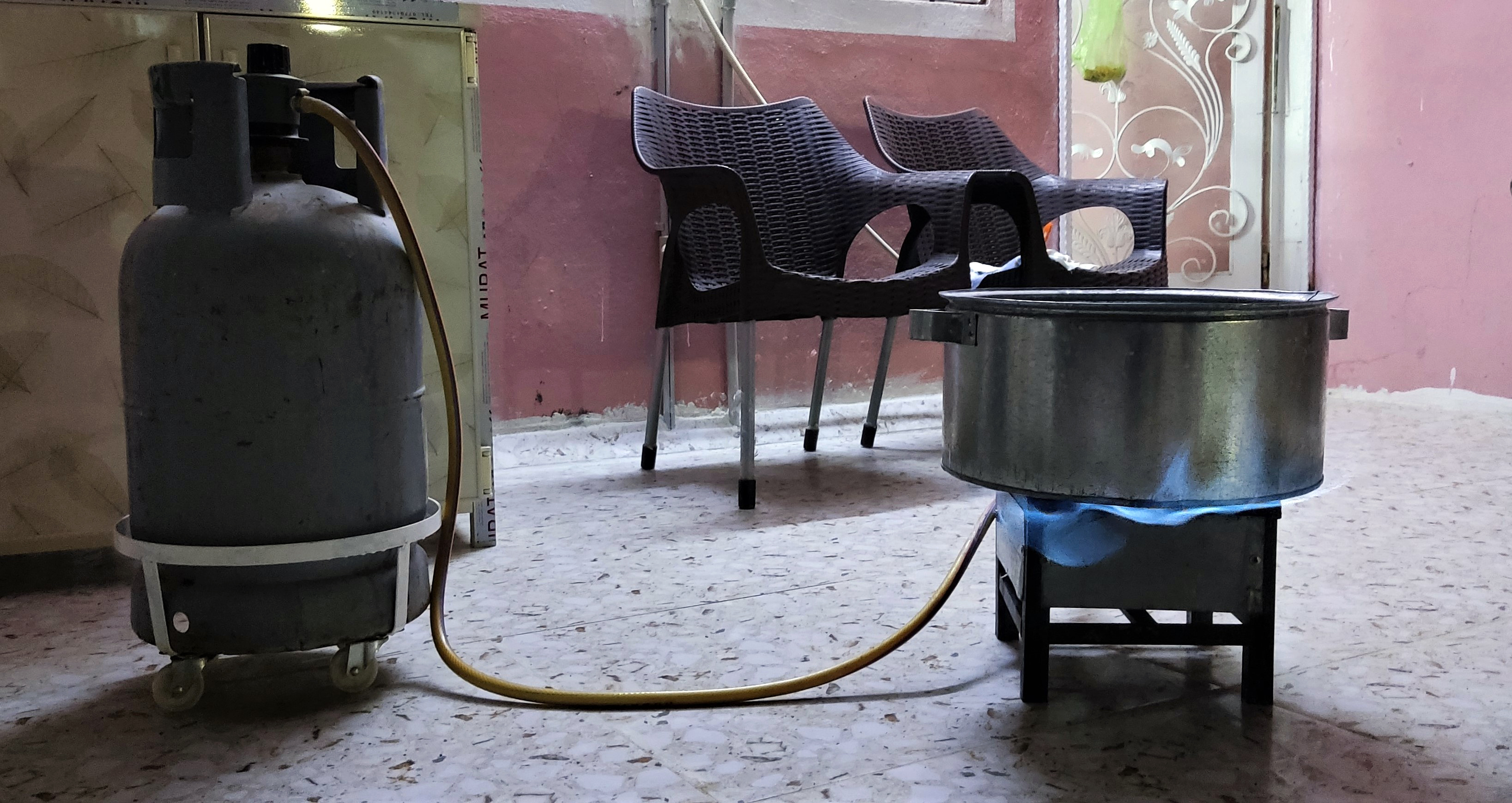 The lack of electricity comes at a time when citizens need hot water due to the onset of winter, for which most of people use gas stoves to heat water for showering laundry.
Shaima Asaad, resident of Shoraw neighborhood, says that two blocs for 22 houses alleys have been completely deprived of national electricity for the past 12 days. "We depend entirely on the electricity of private generators, if they do not break down."
"We asked many of our relatives, and they they also suffer from power outages. They say that they heat water in pots in order to shower and wash clothes," says Shaimaa.
Citizens are completely deprived of electricity from six to eight hours a day
Located 238 kilometers north of Baghdad, Kirkuk is an ethnically mixed province for 1,7 million Kurds, Sunni and Shiite Arabs, and Turkmen. It has long been at the center of disputes between Baghdad and the Erbil.
Though the five oil wells of Kirkuk pump out about three million barrels of crude oil a month marketed for over 200 million American Dollars, the province misses proper utilities of power supply, drinking water, garbage collection, and basic healthcare and education system badly hurt by corruption and long years of war and instability.
Iraq's electricity ministry has cited a number of causes for the prolonged and widespread cuts including terrorist attacks on electricity lines, shortages of fuel for power stations, and the suspension of energy supplies from neighboring Iran.
The administration of Kirkuk Governorate relies on 733 private generators to compensate for the shortage of national electricity, and the short hours of supplying national electricity has led to an increase in the price of one ampere of private generators to 15,000 dinars per month.
Ari Kakel, who works as a private generator operator in the Rahimawa neighborhood, says that they provide citizens with electricity 12 hours a day, given that the national electricity is available for only six hours, "meaning that citizens are completely deprived of electricity from six to eight hours within 24 hours."
The electricity situation was not better in summer which prompted Kirkuk residents to take to the streets yet without any concrete results.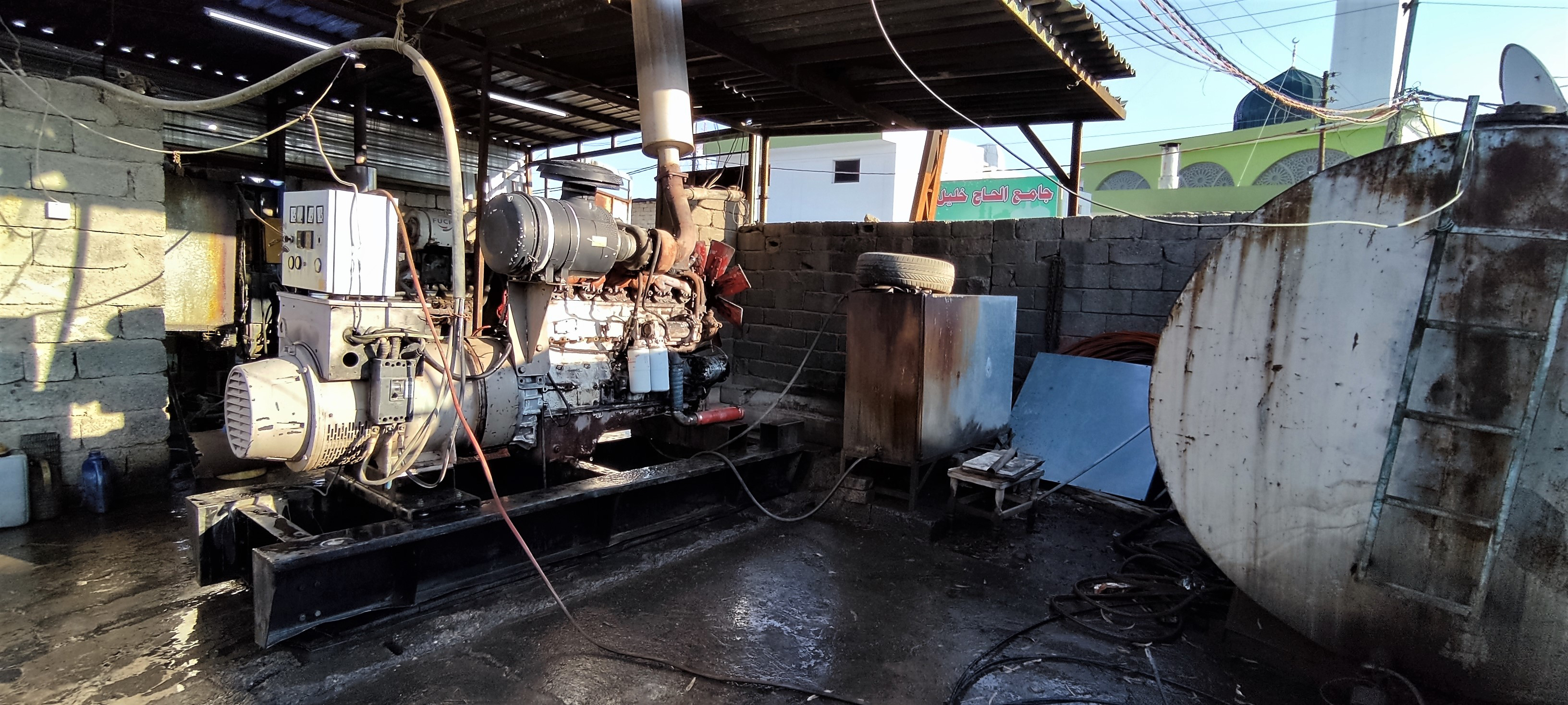 The Iraqi ministry of electricity follows the standard structure of power generation, transmission then distribution, where every stage of the delivery process is also segmented into regions, each region has a separate company. Iraq is divided into four regions: the south, the middle and upper Euphrates or midlands, Baghdad, and the north.
In 2019, Iraq's gas and thermal power plants generated only 70% of the demand for electricity, local and international studies have shown. Besides, Iraq imports 1200 MW through four lines from its neighbor Iran, 300-400 from Turkey and 200 Mw from Jordan.
Following gulf war in 1991, the Iraqi state infrastructure was sharply hit by the economic embargo on Saddam Hussein regime due to damage of many transmission lines and substations leaving the basic services provided by the state inadequate.
Few years later, the local authorities gave permission to installation of private diesel generators in the residential neighborhoods to provide power and fill in the national power outages as it could provide only half of the demand on power supply.
"Sometimes, we are in our shops from morning until noon without being able to do our work, because the national electricity that we need to run our business rarely is avialable, and we don't know how we will earn our living in this way," said Ali Saeed, who works as a car mechanic.
The continuation of citizens' protests against the deteriorating electricity situation in 2022 comes at a time when the acting minister of electricity, Adel Karim, indicated during his visit to Kirkuk in October of last year that the ministry will implement several projects in the province and people will witness a major change in the energy sector and electricity production.
Aziz Saber, who owns a shop that sells small-sized generators, said, "currently, there is an increasing demand for two things, first small-sized generators and secondly rechargeable lanterns. Wealthy families buy a small generator for themselves or jointly with another family, and the rest use rechargeable lights."
"This is the case for the citizens of Kirkuk."
There is a growing demand for small-sized generators and rechargeable lanterns
KirkukNow contacted the electricity sector officials in Kirkuk, but they refused to make statements on the grounds that the ministry of electricity prevented them from making statements.
An informed source in the Kirkuk Electricity Distribution Directorate told KirkukNow, "The main reason behind the decrease in the number of hours of supplying national electricity is that Kirkuk needs 950 megawatts, but currently what it gets is only about 350 megawatts."
In addition to the electricity produced by gas stations, Kirkuk depends on electricity that is secured by an investor in the Kurdistan Region under a contract with the governorate administration, but the investor stopped supplying Kirkuk with electricity months ago, the source added without explaining the reasons.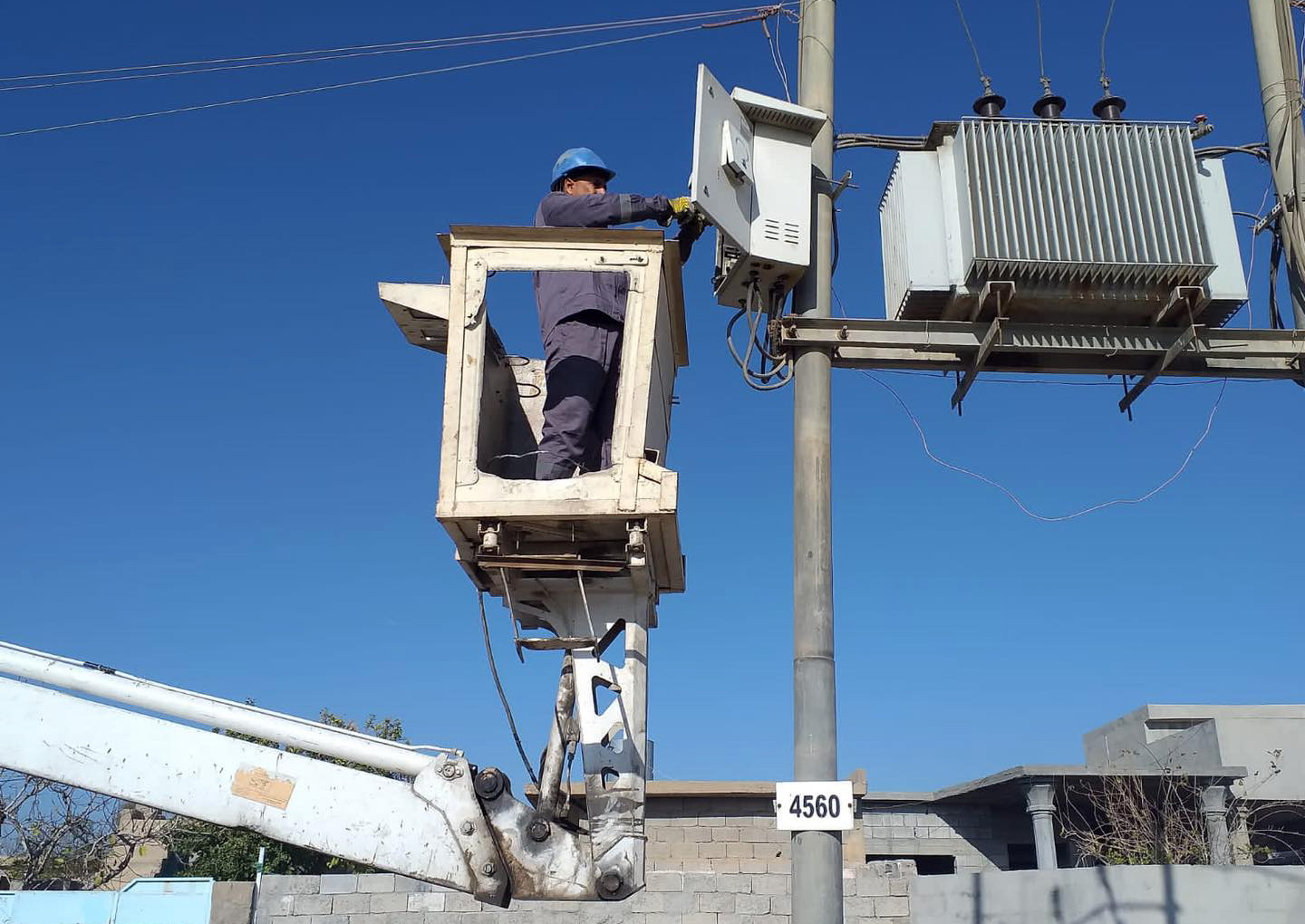 The source added, "Reducing the share of diesel supplied by Iran to diesel-power generating plants in Iraq is one of the other factors that exacerbated the crisis."
The Iraqi government had signed a contract with Iran to import diesel to operate power plants, given the inability of the Iraqi oil ministry to secure diesel for those plants.
The informed source in the Kirkuk electricity distribution directorate explained that there is a heavy load on the electric power transmission networks in Kirkuk, in addition to the fact that citizens are reluctant to pay national electricity bills.
Directorate of electricity distribution in Kirkuk asked the media and clerics to urge the citizens not to waste electricity. A statement by the directorate indicated that it is launching an expanded campaign to prevent wasting electric energy and raise the slogan "Turning off one lamp lights another house."