"Our goal is to light all homes so that there is no darkness after today." With this sentence, smiling face and a tired-looking body, Nigar Sabour, the lady described by her colleagues as (Hadida, The Iron Woman), highly appreciated for her exceptional effort, in a profession considered dangerous and tiring.
Nigar, during her relocation from the Northern oil-rich city of Kirkuk towards Sulaymaniyah, seeks to deliver a message to women that they are able to overcome adversity, despite the social and economic circumstance. She is now working in a state factory repairing power transformers, with high amperage and heavy weights.
Sabour, who is at the end of forties, believes "this kind of work is difficult for women in general, especially from a physical point of view, in addition to the presence of many chemicals, semi-toxic oil, and also dangerous odors."
"But frankly, we enjoy when we maintain an electrical transformer in order to light all the houses and not stay in the dark," Nigar said while she was removing the cover of a huge transformer in the factory located east of Sulaymaniyah.
Women excelled in the profession of misery and risks
33 women work in the power transformer maintenance factory of the Ministry of Electricity of the Kurdistan Region Government KRG, representing two-thirds of the factory's workers who perform a great job, as described by their men colleagues.
Amer Muhammad, factory manager, describes their work as "outstanding." He says that they work accurately and quickly in terms of achievement and punctuality.
"The age of the lady workers in the factory ranges from 30-60 years, and our work consists of groups, every four women with a man."
"I am proud of them, as their families are proud of them," Muhammad concluded.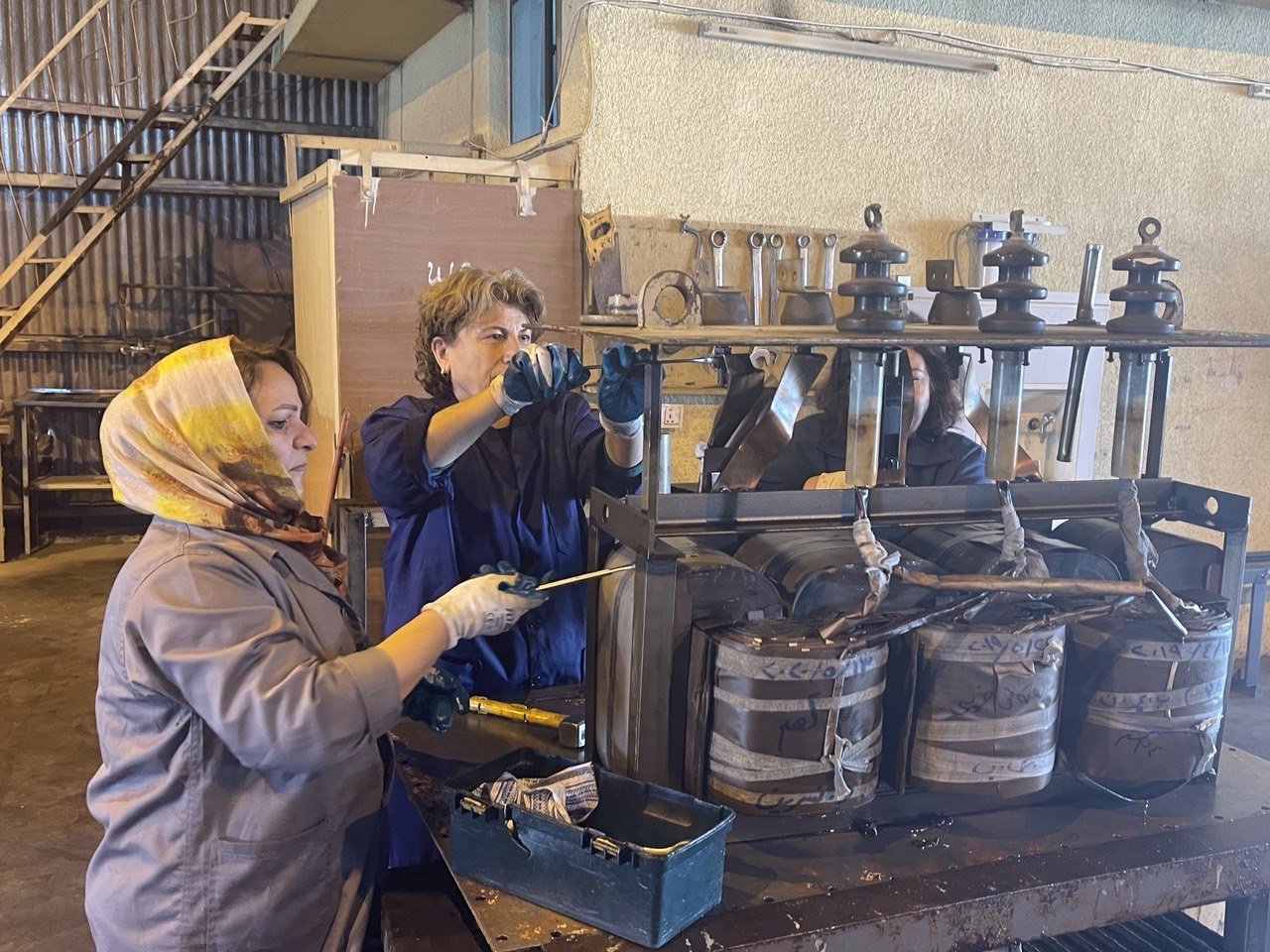 The Electric Transformers Repair Factory was established in 1994 at a time when Iraq was under economic siege, and one of the first factories in Iraqi Kurdistan Region IKR run by 44 employees, most of them are women.
Power supply is one of the key challenges for Iraqi government cabinets since 2003 when Iraqi president Saddam Hussein who rules Iraq for decades with iron fist, was ousted.
Iraq's electricity ministry has cited a number of causes for the prolonged and widespread cuts including terrorist attacks on electricity lines, shortages of fuel for power stations, and the suspension of energy supplies from neighboring Iran.
Non-rewarding wages unparallel to efforts
The women working in this factory hope that the deductions imposed on them by the KRG, amounting to 21%, will be lifted, calling for support by humanitarian organizations to bring in justice. This is what Nigar, mother of three children, asks for and confirms its the demand of all her coworkers in the factory.
The Iraqi ministry of electricity follows the standard structure of power generation, transmission then distribution, where every stage of the delivery process is also segmented into regions, each region has a separate company. Iraq is divided into four regions: the south, the middle and upper Euphrates or midlands, Baghdad, and the north.
In 2019, Iraq's gas and thermal power plants generated only 70% of the demand for electricity, local and international studies have shown. Besides, Iraq imports 1200 MW through four lines from its neighbor Iran, 300-400 from Turkey and 200 MW from Jordan.
Following gulf war in 1991, the Iraqi state infrastructure was sharply hit by the economic embargo on Saddam Hussein regime due to damage of many transmission lines and substations leaving the basic services provided by the state inadequate.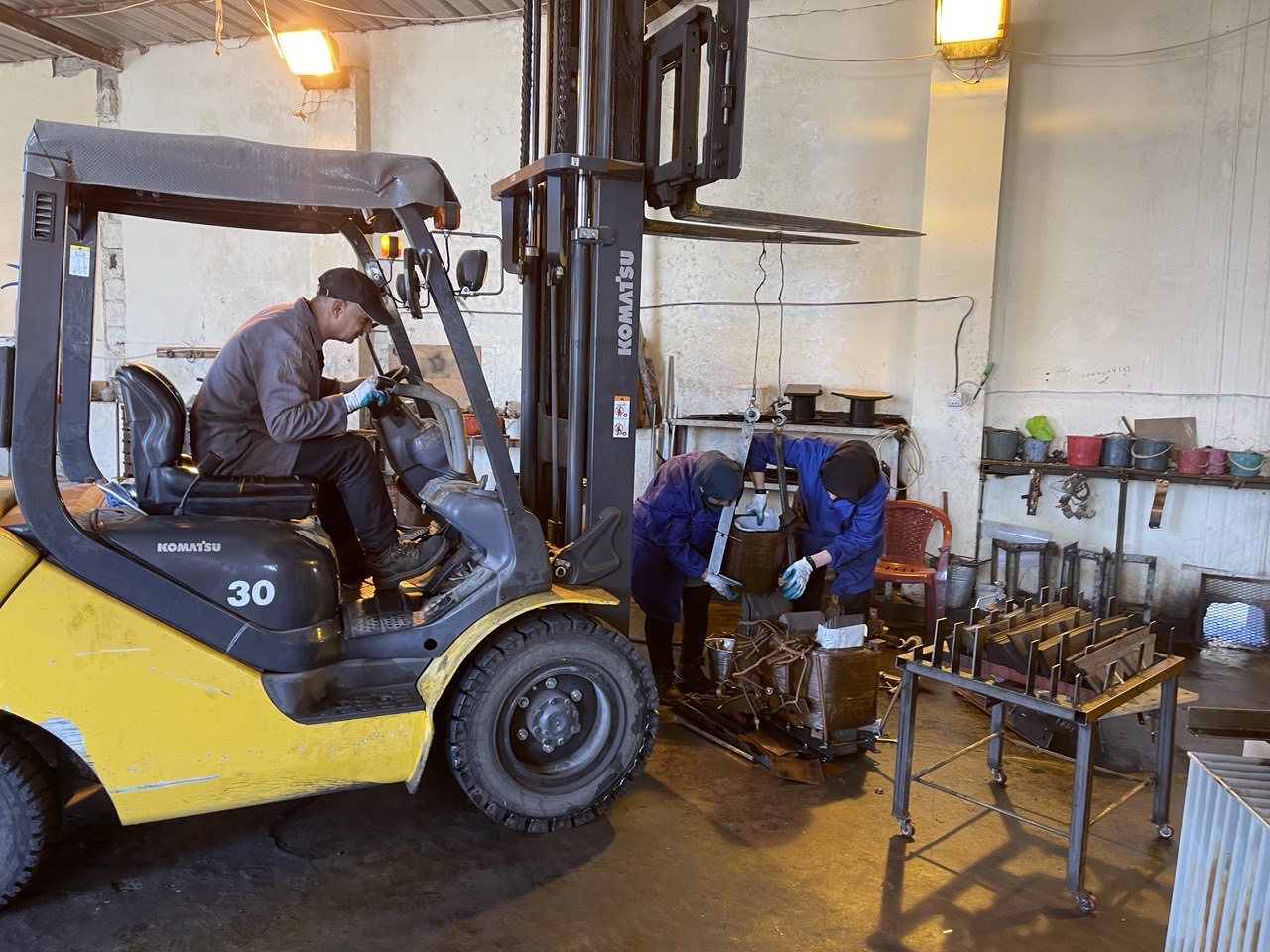 Iraqi women in general enjoy high capabilities and skills by occupying many positions and undertaking various jobs yet still underestimated, facing marginalization and discrimination in terms of opportunities and employment.
Nigar and her colleagues succeeded to overcome the stereotypical view that only men can perform physical duties. The power transformers endanger their lives at every moment, but they work seriously. This is what Nigar says, who believes that local community is still a barrier in the face of women's work and freedom.
Nigar, after a hard day and a long night in the service of her family, begins her work trip in this factory at eight in the morning, and continues to work using "hammer, spinner, electric saw, and the huge screwdriver" until three in the afternoon.
Despite all this effort and exhaustion, we find her smiling, balanced and calm. The tendencies of her body, from which work took a lot of effort and trouble, and smile again when she sees the lights on at night in the houses.