The prices of some items of foodstuff and some other daily needs have nearly doubled as a result of the repercussions of the war between Russia and Ukraine, despite the measures taken by the government to control the market and hold traders who manipulate prices to account.
According to the follow-ups of KirkukNow correspondent in Kirkuk markets, the prices of foodstuffs, especially imported cooking oil, flour and some types of rice, have been on the rise for nearly a week.
The price of a carton of oil containing 20 bottles of one liter was previously 48,000 Iraqi dinars IQD (USD33), but now it is sold for 80,000 IQD ($55). A factory producing cooking oil for the Iraqi government who is distributing food baskets on monthly bases, is marketing one box of 20 bottles of 900ml has skyrocketed costs from from 46,000 IQD to over 65,000.
A food trader, on the condition of anonymity, told KirkukNow, "The ones responsible for raising prices are the major traders and the government itself, for example, a carton of (Al-Dar) cooking oil produced by a factory affiliated with the Iraqi government was previously sold for 32 dollars, is now for $45."
A statement of the Iraqi federal government stated that the price hike is a global issue related to Russia invasion of Ukraine.
Muhammad Hanoun, a spokesman for the Ministry of Commerce, told the semi-official the Iraqi News Agency INA, that Russia and Ukraine produce 30% of flour and oil and some of other foodstuffs that reach global markets, and that some other countries have suspended their food exports due to fears of the continuation of the war, which led to an increase in prices.
Hannoun pointed out that the government is in the process of securing a food basket that is sufficient for six months, in order to prevent further prices spike.
The oil rich-city of Kirkuk, located 238 kilometers north of Baghdad, is an ethnically mixed province for 1.7 million Kurds, Sunni and Shiite Arabs, and Turkmen. It has long been at the center of disputed territories between Baghdad and Erbil. 
The Iraqi government allocates big budget for the ministry of trade to supply each Iraqi family with a proper food basket each month yet corruption has plagued this sector alike other public sectors in Iraq following ousting of Saddam Hussein regime in 2003.
Iraq depends mainly on oil revenues for national budget and spends the big part of it for payment of salaries for state employees and export of foodstuff as successive wars left the country devasted, in particular its industry.
Russian and Ukrainian cooking oil and flour are on demand in Iraq due to its affordable quality and cost thus big quantities are imported and some factories import in bulk and package in town.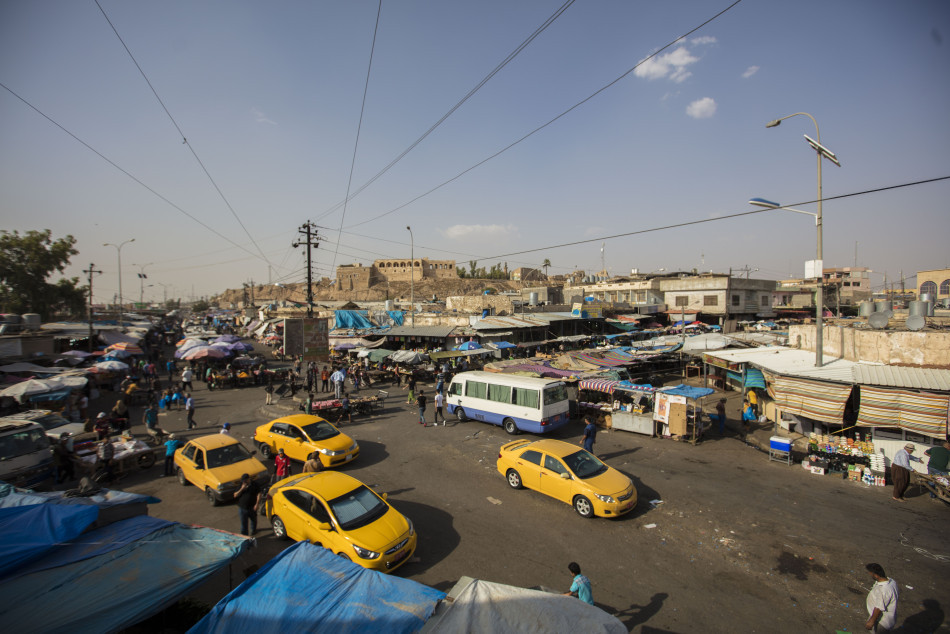 According to KirkukNow follow-up, the price of a 50-kilogram bag of flour subsidized by the state has soared from 29,000 IQD to 4,000 and the price of zero flour increased from 39,000 to 48,000, a 50 kg rice bag up from 39,000 to 42,000.
The administration of Kirkuk decided to put control over the markets, and if it turns out that any merchant raises prices without justification, he will be given a deadline to reduce prices, otherwise legal measures will be taken against him, according to the minutes of the meeting of Kirkuk Governor Rakan Saeed al-Jubouri with government departments.
The Kirkuki trader, who asked not to be named, added that "in the past few days, a number of shop owners were investigated about the price hike, but they were released on bail of 900,000 dinars."
Food prices have risen in all Iraqi governorates, including Kirkuk, which owns vast agricultural lands and consists of four districts, due to the high demand on flour and cooking oil following news that importers won't be able to restore imports regularly due to the war broke out in the last two weeks.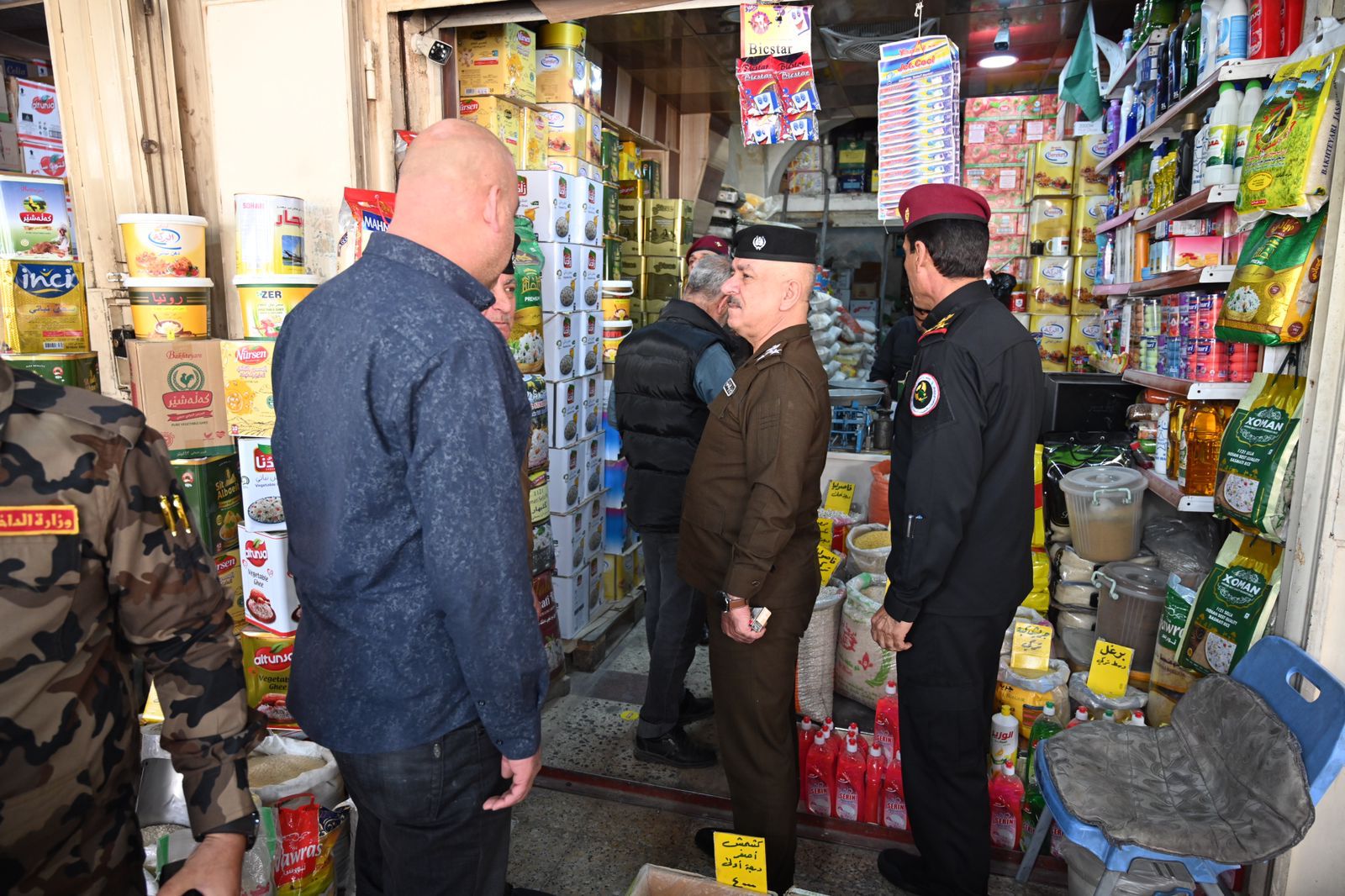 Umm Wasan, a widow who runs a small shop selling foodstuffs and daily needs downtown of Kirkuk, says, "after visiting Kirkuk's big market in order to buy some goods for my shop, I was shocked when I saw the prices. One bottle of cooking oil (1 Liter) is now for 4,000 while it was for 2,500. People affected by this situation are those with limited income."
A joint committee of the security services and the administration of Kirkuk is in charge of monitoring the markets on the ground.
 Kirkuk Governorate Police Commander, Brigadier General Kaveh Gharib, while inspecting one of the city's markets, warned "filthy people from exploiting the current conditions and manipulating prices" otherwise strict legal measures will be taken against them," according to a statement by the police command.
The Iraqi Council of Ministers decided to raise the purchase price of the local wheat crop this season and subsequent seasons according to the global price index approved by the Ministerial Council for the Economy, and tasked the Ministry of Trade to procure three million tons of imported wheat to secure the ration card items and achieve food security, according to a statement by the Iraqi Ministry of Trade on March 7.
The Minister of Trade, Alaa Al-Jubouri, stressed that the rise in prices is a global issue as a result of the Russian-Ukrainian war, denying any shortage in the provision of foodstuffs, explaining that "what happened in the markets in terms of rising prices is an artificial crisis by some weak-minded merchants who monopolized the materials to create a crisis."
In addition to foodstuffs, the prices of vegetables and fruits in Kirkuk have doubled what they were, after the owners of groceries in the Khan Tamir grocery wholesale market decided on Tuesday, March 8th, to shut their stores in protest against the imposition of taxes by an investor.