The senior officials of Kurdistan region of Iraq KRI declared the arrest of three main suspects in the case of murder of a police officer trying to arrest a suspect in a case of violence against women last December in Sulaymaniyah.
Qubad Talabani, Deputy Prime Minister of the Kurdistan Regional Government KRG, director of Asayish (Security) in Sulaymaniyah, have paid a visit to wife of captain Mohammed Latif in Sulaymaniyah on April 12th and informed her that the main three suspects, the man, his son and a cousin of him, were all arrested.
"We have kept by our word to capture the criminals and will monitor the trial till they get the fair penalty," Talabani said, thanking the security forces who put great effort into the case.
The captain Mohammed Latif, with three policemen of women and domestic violence combat police, on December 4th, 2021, were tasked to arrest a suspect for abusing his wife in Tanjaro neighborhood of Sulaymaniyah.
The suspect and his aides shot Latif dead and the three policemen were seriously injured.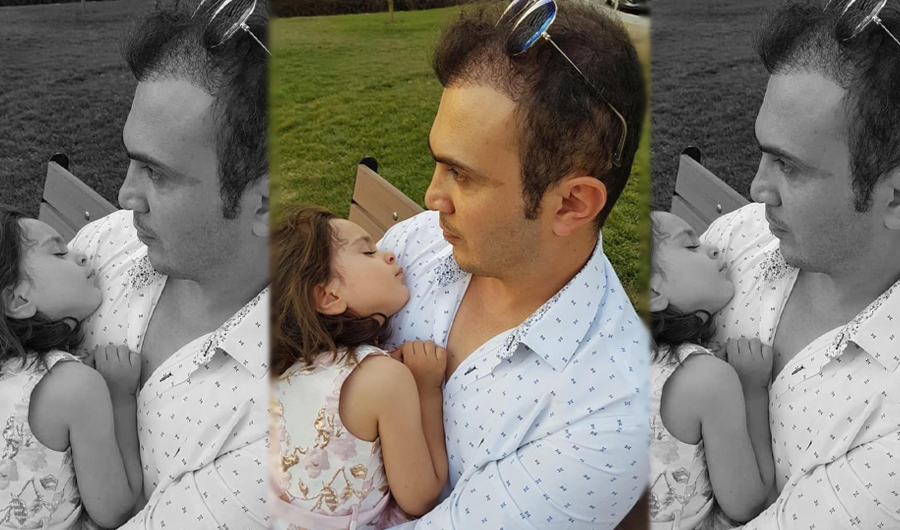 "Their arrest is a message that the security forces are cautions and fugitives can't go on the run for long," Talabani affirmed.
KirkukNow found out that three suspects were arrested two days ago outside the territories of the KRI.
"Dear Yamur: once you were born, I promised to visit you and bring you and your sister Yaran the news of arrest of killers of your father. Now they are arrested," Talabani captioned a photo of him with the family of Latif on Facebook. Yamur was born few days after the murder of her fahter.
"The two daughters are proud as courageous Captain Mohammed was their father."
Talabani insisted that the murder of Captain Mohammed Latif was "so painful yet penaly for perpetrators is not sufficient and must plan to terminate violence against women."