The body of a teenager was found on Wednesday beheaded with signs of knife stabs on his body hours after he diapered in Bashiqa, a town northeast of Mosul, center of Ninewa province.
Adnan Nashwan Salman, 16, left home at night on May 10. Few hours later, his family contacts the security forces about his disappearance.
"Adnan was stabbed with a knife in parts of his body, legs, arms and others," said Omar Bajalan, a cousin of Salman. "He left home 9 pm and at 11 pm he did not pick up so after a thorough search and no any feedback, the family contacts the security forces."
Adnan's family, of the Shabak community, live in the village of Omar Qabji in Bashiqa sub-district of Mosul. His body was found at a farm located on the outskirts of the village.
 "On the night that Adnan left the house, he first went to a café, then left after an hour and disappeared," Bajalan added. "He was a very polite young man. "
The victim's father was killed by the extremist militants of the Islamic State in Iraq and the Syria ISIS so he was forced to quit school and work in order to earn a living for his family.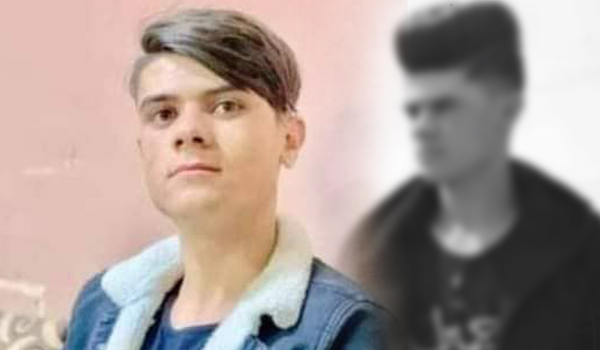 "Our only demand is to find the perpetrator as soon as possible and bring him to justice," Bajalan plead.
The security forces avoid making statements due to the incompleteness of the ongoing investigations. The victim's family has not brought charges to anyone, and no one has been arrested in connection with the case.
Bashiqa or Bashik, 12 km east of Mosul, was overrun by IS in 2014 yet it was recaptured by Iraqi forces at the end of 2016. The sub-district is inhabited by a mixed religious make-up of Ezidis, Christians, Shabaks and Muslims.
The Shabak community in Iraq, an ethno-religious group, are estimated be about 300,000 or 350,000 people. 60% of them follow the Shi'a sect, while the rest are Sunnis. The community's religious practices blend elements of Islam and local beliefs.
They are scattered in the regions of Bashiqa, Bartella, Hamdaniya, Tilkef, a number of neighborhoods of Mosul and some villages of the Nineveh Plain.
Bashiqa, northeast of Mosul, between Mosul and Sheikhan.
Thanoun Younes, mayor of Bashiqa, said, "The headless body of the young man was found on the morning of Wednesday, hours after his disappearance. So far, we do not know the motive behind the crime, but the investigations are continuing and we assure his family that we will find the perpetrator at the earliest."
The mayor pointed out that this was the first murder incident recorded in Bashiqa since the beginning of the year.
The village of Omar Qabji is inhabited by a majority of Shabaks, home to 1,300 families.