The blazing summer season makes life in tents even more difficult for the internally displaced persons IDPs in the camps of Duhok Northern Province under tents as currently they have difficult access to drinking water following the withdrawal of humanitarian organizations.
According to KirkukNow, the beginnings of the water shortage problem in three refugee camps in Duhok, popped up after that the UNICEF, which was in charge of the case, ended its work in the camps three weeks ago.
"We have been suffering from water shortages for more than a year, but after the withdrawal of UNICEF, the problem became even bigger. I have repaired a broken water pipe with my own efforts and money," said Ra'ad Fakhir, a refugee from Mamlian camp.
Fakhir is originally from Qala area of ​​Bashiqa district of Ninewa and has been in the refugee camp in Akre district of Duhok since 2015. The lack of water has made him to forget the heat he is facing under his tent and years of displacement.
He is married and has four children. They need clean water in this heat that exceeds 40 degrees Celsius. He told KirkukNow that they daily receive 15 to 20 minutes of water, forcing them to bring water by jerrycans from other sources.
Mamlian camp currently houses 170 families, more than 860 people.
There are more than 664,000 refugees in the Kurdistan Region of Iraq KRI, some of whom are staying in 26 camps in Duhok, mostly under tents, Erbil and Sulaymaniyah provinces, in addition to 10 refugee camps. Part of them live outside the camps.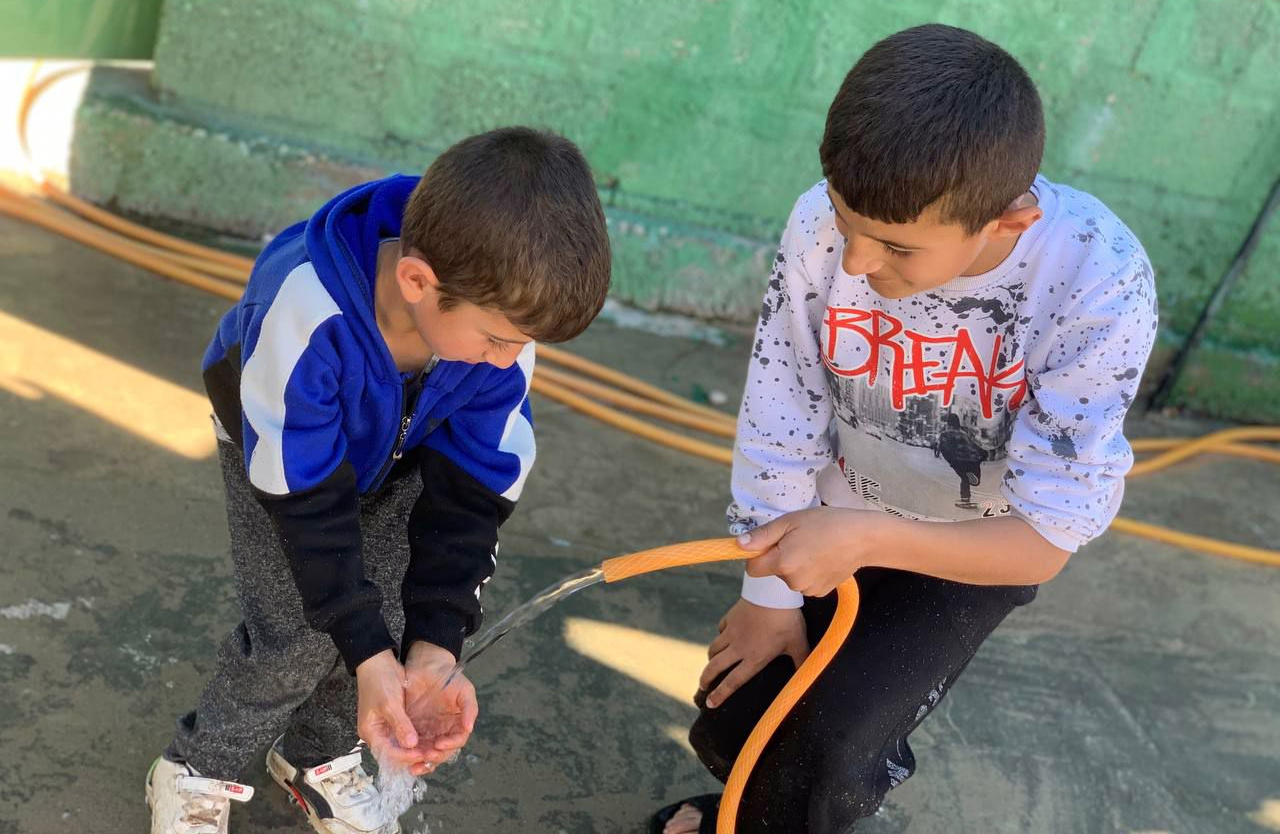 The local authorities are planning to interfere and look for partners in order to provide drinking water.
Dian Jaafar, director of the Migration, Refugees and Crisis Response Office in Duhok, under the Kurdistan Regional Government KRG which supervises the refugee camps, said they are informed about lack of water in the three camps of DOmiz 1 and 2, and Mamlian IDP camps following the withdrawal of the UNICEF which was supervising water provision.
There are more than 41,000 IDPs in both Domiz refugee camps in Duhok.
Diler Ali, a refugee from Ninewa, has been living in Mamlian camp for more than seven years. "I have been volunteering for more than 20 days because UNICEF's work is over. I will try to solve it voluntarily with my expertise, but the repair work costs money and I cannot continue on my own."
He says there are two irrigation wells in Mamlian camp and sometimes they need the help of organizations when the water pipes break, because "we will continue volunteering until early next month and will leave if UNICEF's place is not replaced."
In addition to providing drinking water sources in the camps, UNICEF has previously announced that it aims to provide clean water to all people inside and outside the camps.
Daud Ahmad, a refugee from Shingal (Sinjar) district of Ninewa province, who has been living in Bajid Kandala camp for nearly eight years, said that although UNICEF did not supervise the water in the camp, they are currently facing water shortages as the hot weather approaches.
"We do not receive adequate water though there are three water wells but there is not staff to supervise it and maintain it pumps burn or pipes break."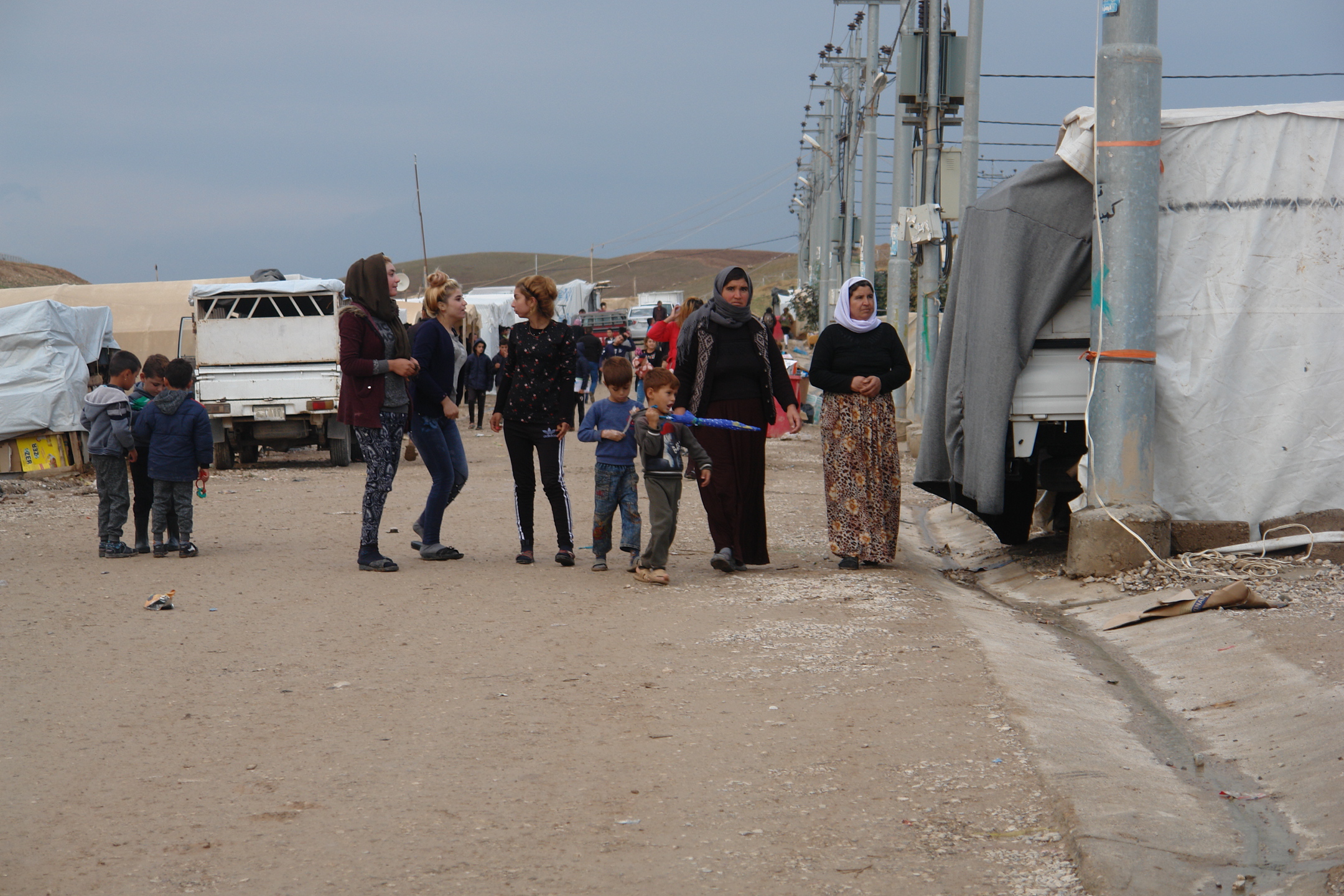 Jaafar says they are trying to control the water problem in Domiz camps.
"The problem in Mamlian camp is not so big and the relevant parties are aware and will to solve it. UNHCR will also withdraw in July from Bardarash camp."
"It's a big problem and we're trying to get the Iraqi government to help us," Jaafar added.
The World Food Program (WFP) has also decided to suspend its monthly financial assistance to refugees in camps in the KRI.
The IDPs residing the semi-autonomous Kurdistan Region of Iraq KRI will not be able to obtain the financial assistance that was distributed to them by United Nations UN organizations as emergency grants.
After the attacks by the Islamic State of Iraq and Syria ISIS in 2014 and the wave of displacement of hundreds of thousands, the WFP began distributing financial assistance to every displaced person in order to face hunger and secure food.
Except for Ninewa, all camps in other Iraqi provinces have been closed and their residents have been returned to their homes, except for the camps in the KRI, which remain according to an agreement with the KRG.
According to the statistics of the Kurdistan Regional Government KRG, the daily expenditure on the displaced and refugees is $2 million, which is spent by the regional government and organizations.
The Iraqi Ministry of Migration and Displacement and a section of humanitarian organizations distribute food baskets and household needs to the displaced from time to time.