Mohammed Abdullah spent several years waiting for finanicial compensation by the state. When he lost hope, he was forced to repair his collapsed house at his own expense.
Abdullah 's and thousands of other houses in Mosul were damaged or completely destroyed due to the years of war against the Islamic State of Iraq and the Levant (ISIL) from 2014 up to 2017.
According to the United Nations and the Iraqi government, six million people have been displaced since June 10, mostly from Ninewa. The ethnic and religious minorities of Mosul and most of Ninewa province faced killings, kidnappings, violence and displacement.
"I spent 10 million (Iraqi) dinars (IQD, USD7,000) to repair my house. Only one organization helped me with two million dinars."
He has submitted his application for compensation several years ago, but there is no date when it will be paid, five years after the recapture of Mosul.
According to statistics previously published by KirkukNow, nearly 250,000 houses have been damaged or destroyed in Mosul due to the fight against ISIL, some of which need $30,000 to rebuild and repair.
"Most of the houses have not been repaired. Those who can afford it will repair it at their own expenses while those who cannot afford it will have to rent houses elsewhere until the government compensates them to repair their massively devastated houses," Abdullah said.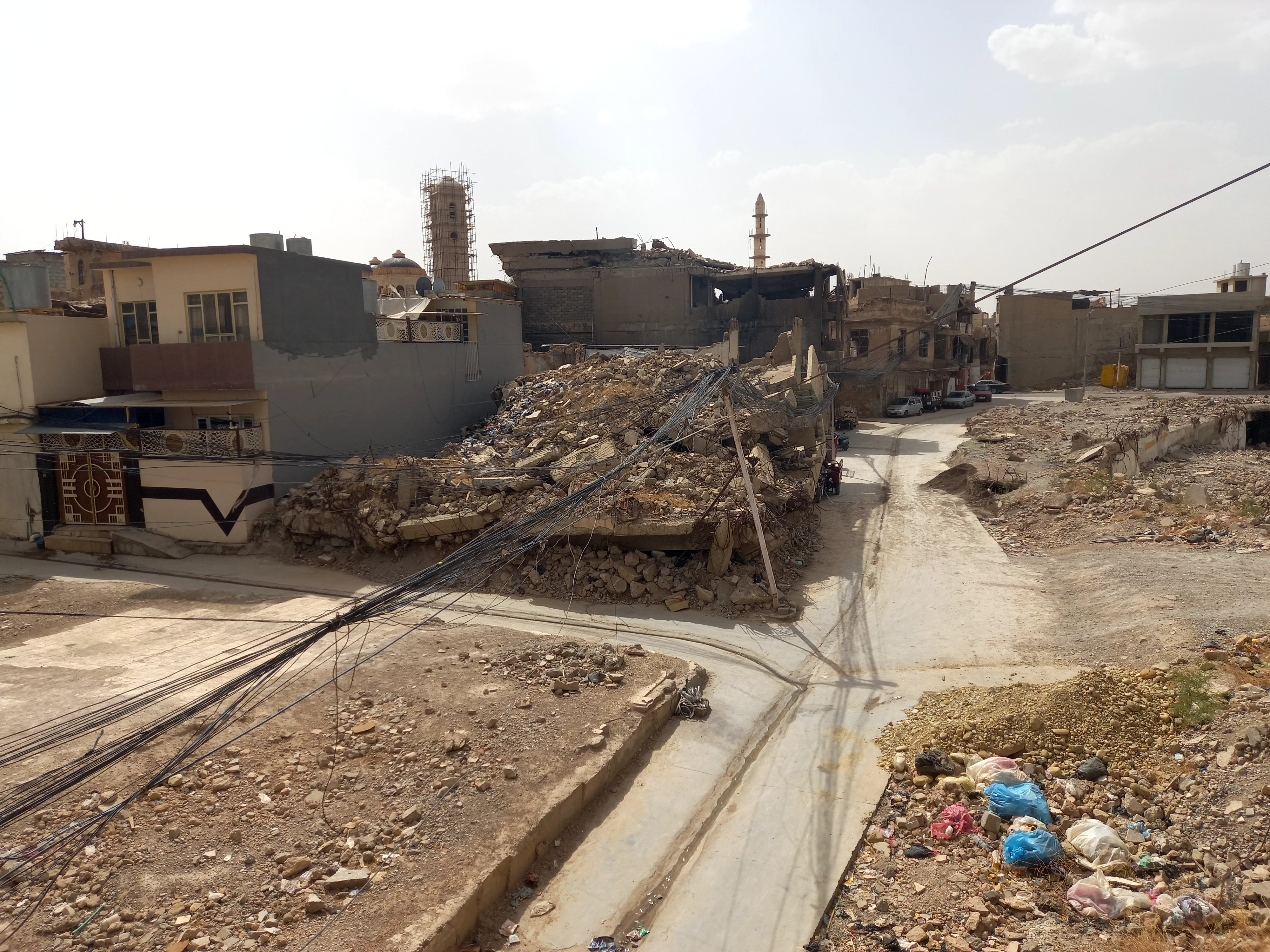 An estimated 7-8 million tons of debris were created by the fighting, mainly in the Old City on the banks of the Tigris River, the UN Environment Programme (UNEP) said in May 2021.
 "The (UNEP) and the International Organization for Migration (IOM) are joining forces with Mosul Municipality – with the support of Japan – to establish the city's first debris recycling center," as a circular solution to Mosul's debris conflict is launched.
The compensation transaction will be evaluated by a committee, and then the amount determined by the committee will be paid for the damage, first covering houses, then private service centers, according to the law number 20 of 2009.
The Iraqi parliament also amended the law to compensate the families of the dead and wounded with 2.5 to 5 million IQD, followed by a monthly pension.
"My house has two floors and was badly damaged in the fight against ISIS. If I repair it now, I need 20 million dinars. I don't have that much money and I live in a rented house," said Omar Saeed, a resident of Sa'anina neighborhood on the right bank of Mosul.
I need 20 million dinars to repair my house. I don't have that money and I live in a rented house
Saeed has not been able to benefit from the assistance of organizations which have helped several hundred families to repair their houses.
The last amount of money for the war damage compensation committee was in October 2021 and no other amount has been spent since then.
Zuhdi Majid, whose house is located in the Sayyida Nafisa neighborhood on the right bank, a few meters from Al-Nuri Grand Mosque and the Hadba Minaret, which was the hottest area of ​​ISIS fighting before its toppling in July 2017, said the houses in their neighborhood were all renovated by Qatar Foundation and UNHCR.
"My house cost more than five million dinars and I am still living comfortably in it," Zuhdi said.
According to KirkukNow, about 90,000 civilians in Ninewa are trying to obtain compensation, but few of them have been compensated and several thousand families have not been compensated up to the present.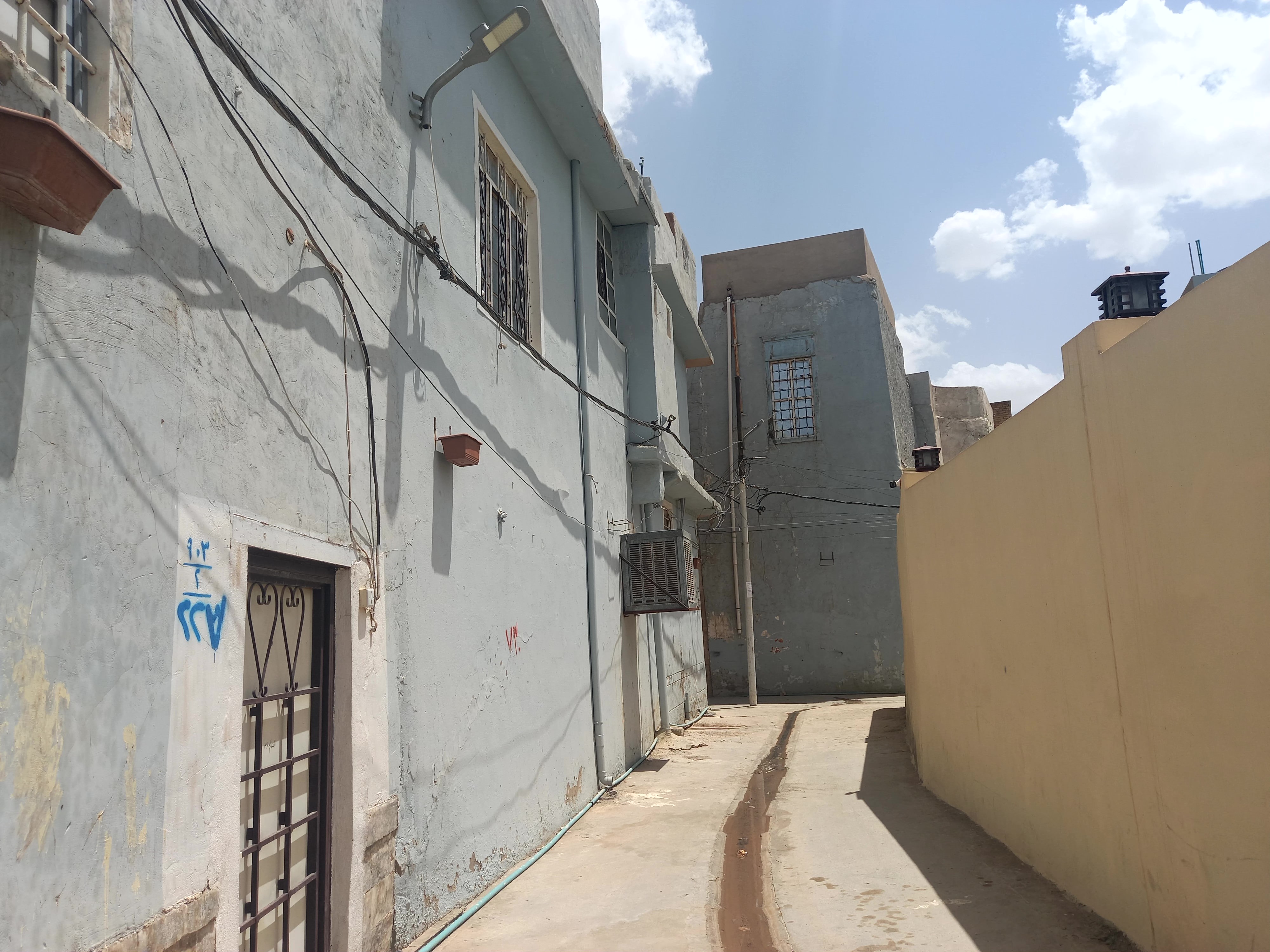 "About 30,000 transactions of people who have no problems have been sent to the relevant agencies and they are just waiting for the money to receive compensation," Rafaat Simmo, the deputy governor of Ninewa for administrative affairs, told KirkukNow.
He also explained that in 2017 and 2018, a small number of families received compensation, each stage was less than 500 families and last year more than 11,000 families were paid, yet there are still many more people to be compensated.
"In some neighborhoods of old Mosul, people are not allowing our teams to remove the remnants of war until they are compensated to repair their houses," Simmo said.
The deputy governor said the food security support law, which was passed by the Iraqi parliament in June, allocated 300 billion dinars for the implementation of the law to compensate victims of operations, military errors and terrorist acts, one third of it allocated for Ninewa.
Ninewa is the second largest province in Iraq, covering an area of more than 33,000 square kilometers and consisting of 31 administrative units, with a population of more than four million people.