The local police have arrested a commander and six guards on charges of killing a demonstrator have turned themselves in following a court arrest warrant.
The court in Kifiri have ordered two years ago to question Major General Haji Osman Hassan, a commander of the Kurdish forces (Peshemrga) and six of his personal guards yet they surrendered today Tuesday per orders of the Ministry of Peshmerga MOP.
Lieutenant Colonel Ali Jamal Qaduri, spokesman for Garmian police, told KirkukNow that the arrest warrant for Major General Haji Osman and six guards was sent to the Peshmerga.
They were arrested following the complaint of the relatives of a young man who was shot dead in a protest demonstration in Kifri district in December 2020.
Shivan Mohammed Shukur, 21, was shot dead on January 10, 2020 during a demonstration. His relatives filed a lawsuit against an armed force of the Peshmerga Ministry deployed in the region then.
Kifri is one of the districts located within the disputed territories under the Iraqi constitution and part of Diyala province run by the Iraqi government, while administratively is one of the districts of the Garmian administration.
Garmian local administration which includes several districts and sub-districts between Sulaymaniyah and Diyala province is part of Sulaymaniyah Northern Province, one of the provinces of Kurdistan Region of Iraq KRI under the Kurdistan Regional Government KRG.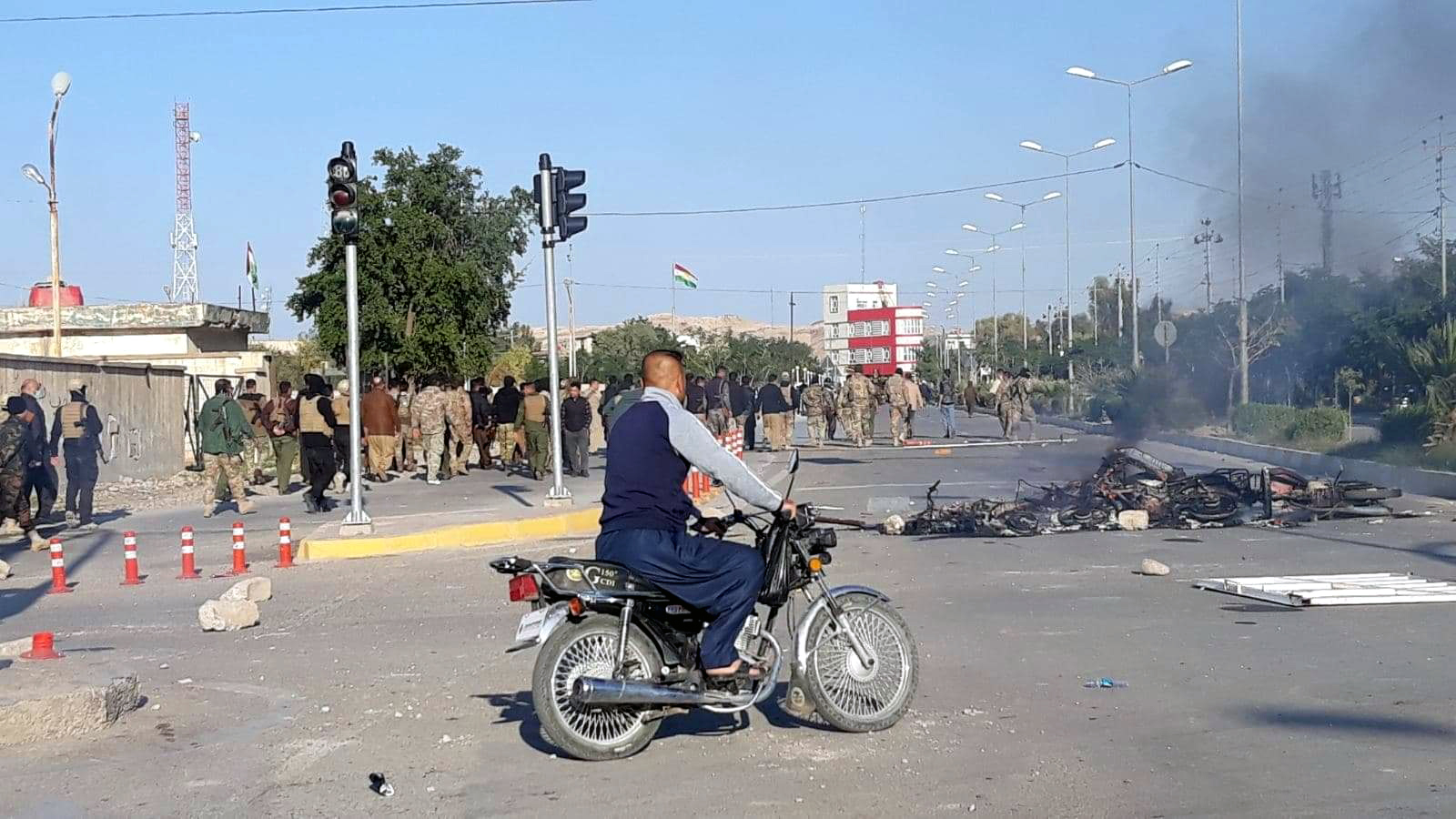 "I filed a complaint against Major General Haji Osman Hassan and his bodyguards, but our case was ignored, yet I did not stay silent and went to court several times and the law shall decide on it," said Mohammed Shukur, father of Shivan.
He also said that a week ago, after the replacement of the judge of the Kifri Investigation Court, he immediately visited the new judge and was promised to put more pressure to implement the decision to arrest the Peshmerga officer and his bodyguards.
"They have tried several times to settle the case through the tribal reconciliation and forgive my son's blood, but I have not accepted it," Shivan's father defiantly said.
The Peshmerga officer and his bodyguards are being tried under Article 406 of the Iraqi Penal Code, which is punishable by life imprisonment or death penalty.
Nine people were killed and over 60 were injured in demonstrations in Kifri and other parts of Sulaymaniyah province in December 2020, according to official statistics of the KRG.
On December 2nd, 2020, demonstrations started at the center of Sulaymaniyah and subsequently in other Kurdish towns and cities in the province. Protests turned into riots after a crackdown by security forces.
The reasons behind these protests are the Kurdistan Regional Government (KRG) failure to pay civil servants' salaries on time, poor living conditions, lack of job opportunities and inadequate basic services.