A commander of the Islamic State of Iraq and Syria ISIS, and two of his aides were killed in an Iraqi army air strike northeast of ​​Kirkuk.
The Iraqi army bombed the village of Kochaki in the Chiman area near the Khasa CHay Dam in Kirkuk on Sunday morning.
Abu Dunya, the head of security in the Dubz sector of ISIS, and two of his aides were killed, the Federal Intelligence and Investigation Agency said in a statement.
"Through continuous surveillance and obtaining detailed information, we were able to discover a terrorist base in Chiman near the Khasa Dam and in coordination with joint operations, we carried out the bombing through F-16 aircraft," the statement said.
An intelligence agency force later rushed to the scene and found the bodies of the militants killed by the airstrike.
KirkukNow team inspected the scene of the incident, 10 km northeast of Kirkuk.
"There was a sound of planes all night and then at 5 am we heard a strong sound near the village, which is a stream surrounded weeds, and we saw a huge fire in the stream," a resident of Kochak village told KirkukNow anonymously.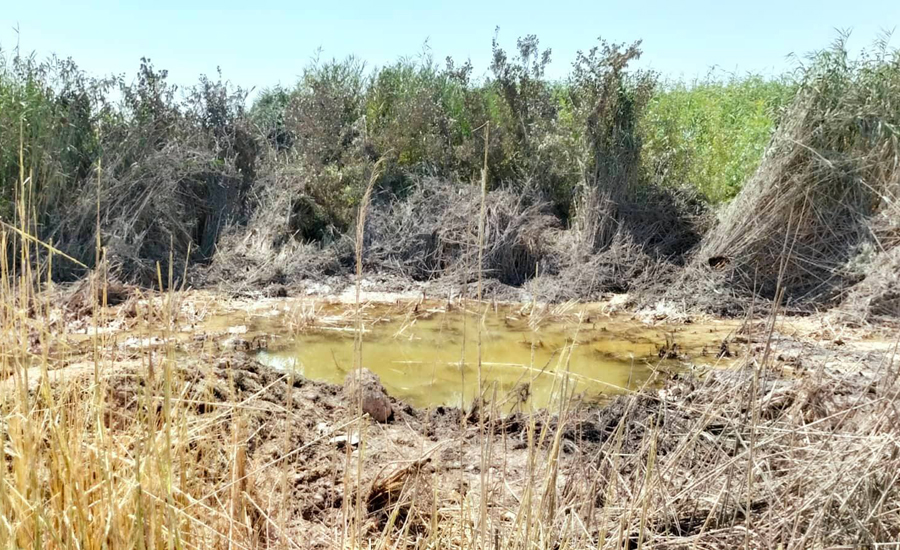 "Half an hour after the incident, a large number of Iraqi army forces arrived at the scene," he added.
"We have not seen any unusual movement in the area in the past," another resident said on the condition of anonymity.
The place where Abu Dunya and his assistants were killed is only two kilometers from the positions of the Kurdish Peshmerga forces.
"The bombing was not within our district, but in an area under the control of the Iraqi army," said a Peshmerga commander who preferred not to be named.
"But we were informed that the bombing was carried out two kilometers from the Peshmerga positions... We were also informed that there was an unusual movement, so we were in a state of alert," he added.
The threats posed by ISIS militants have remarkably decreased in the current year compared to last year yet lately they are regrouping in the disputed territories between Baghdad and Erbil where the Iraqi Government and the Kurdistan Regional Government have agreed to deploy two joint brigades yet no budget has allocated to finance its logistics and payroll u to the present.
On August 28th, body of a villager was found beheaded near a village of Kirkuk while the second is missing up to the present, both kidnapped by unidentified gunmen, security forces affirmed they were IS militants.