Ninewa, IRAQ – Qutayba had just turned 18 in 2014 when Daesh invaded his city of Tel Afar, Ninewa, in northwestern Iraq. Many families like his fled the violence and sought safety in other parts of the country. Through many trials and tribulations, they sought temporary safety in Karbala city, in central Iraq. Qutayba and his brothers took on many jobs to support his family and cover day-to-day expenses.
But Qutayba always wanted to return home.
"We left everything behind: our house, our clothes and all our memories of Tel Afar," he shares. "Every step we took away from our home was full of fear and panic."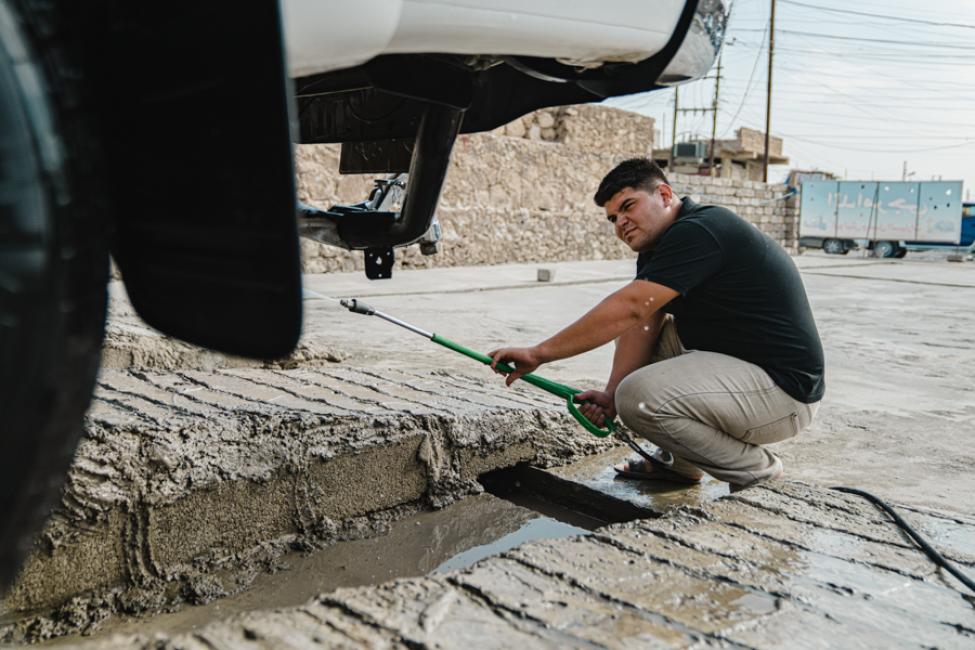 Qutayba and his family returned to Tel Afar following a displacement journey that lasted four years. The journey to rebuild and recover would take even more time. Those affected by displacement face extreme difficulties in securing safe housing and adequate livelihoods, which negatively impacts their mental health and well-being.
As part of IOM's commitment to supporting displaced persons like Qutayba, IOM Iraq developed an Information, Counselling and Referral System (ICRS) to provide integrated service that supports individuals to build their resilience through activities on mental health; improved access to services including specialized psychosocial support, legal and protection services; and livelihoods support. ICRS targets young people aged 18-35, as well as diverse groups facing heightened vulnerabilities, such as women and persons with disabilities. Over 1700 people have benefited from the system.
"I received courses on mental health, development and time and work management. I also learned how to deal with psychological pressures," says Qutayba, who was supported by an additional grant to start his car wash business and secure a stable flow of income. He is now planning for further expansion.
"This program enabled me – mentally and practically – to restore my life little by little," he says.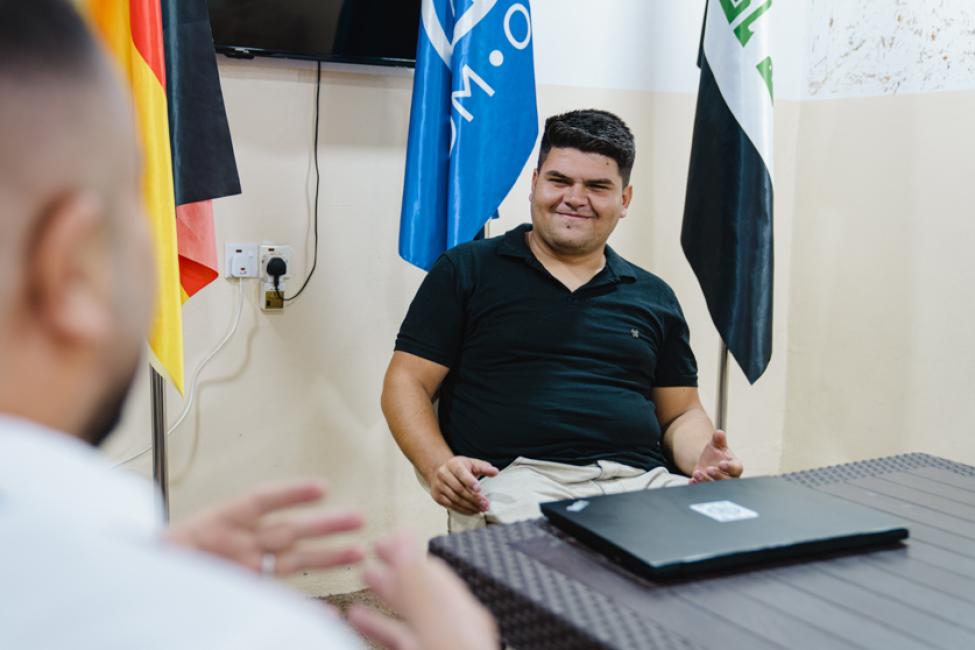 Integrated programming helps beneficiaries stand on their own feet: socioeconomic assistance available through IOM and mechanisms like ICRS provide a safe space for community members of different backgrounds to interact with one another and address social tensions in the post-conflict setting. They also provide sustainable and positive coping measures to support the path to recovery.
The IOM Iraq implements ICRS in Ninewa, Anbar and Najaf Governorates, with support from the Government of Germany.
"I am happy with what I have achieved," concludes Qutayba. Now at 27, he is married and lives in a rented house in Tel Afar.