The Iraqi returnees who have been residing in Al-Hol camp in Syria, some of whom are known as "families of the Islamic State of Iraq and Syria (ISIS) militants," will be returned to their original areas of residence in the Iraqi governorates, after spending a temporary period in a social rehabilitation center.
There are no camps left for the Internally Displaced Persons IDPs in Nineveh governorate, with the exception of Al-Jad'a 5 camp, which is dedicated to rehabilitating and integrating families who have been living in displacement for years into society.
Ali Omar Gaabo, the deputy governor of Nineveh for affairs of IDPs and NGOs, told KirkukNow, "A number of Iraqi families will be returned from time to time from al-Hol camp, and these families will stay for a period of one to two weeks in Al-Jad'a center, before they are reintegrated into society."
Al-Jadaa camps in Nineveh have been prepared over the past years to receive Iraqi women, children and relatives of ISIS militants, after returning them from Syria, where more than 30,000 Iraqi citizens were residing in the Syrian Al-Hol camp.
The return of these families accused of having ties to IS sparked protests in the past in several areas of Nineveh, which developed into clashes. In 2019, the government planned to establish the al-Umla camp in al-Zummar district, west of Nineveh, to house ISIS families. However, the project's work was halted due to the protests. Despite the condemnation of the establishment of al-Jada'a camp, the Iraqi government went on with opening the camp.
Al-Hol camp, east of al-Hasaka Kurdish province in northern Syria, is home for about 72,000 people affiliated to IS fighters, almost 30,000 of them are Iraqi women and children. Others are Syrian and other nationalities.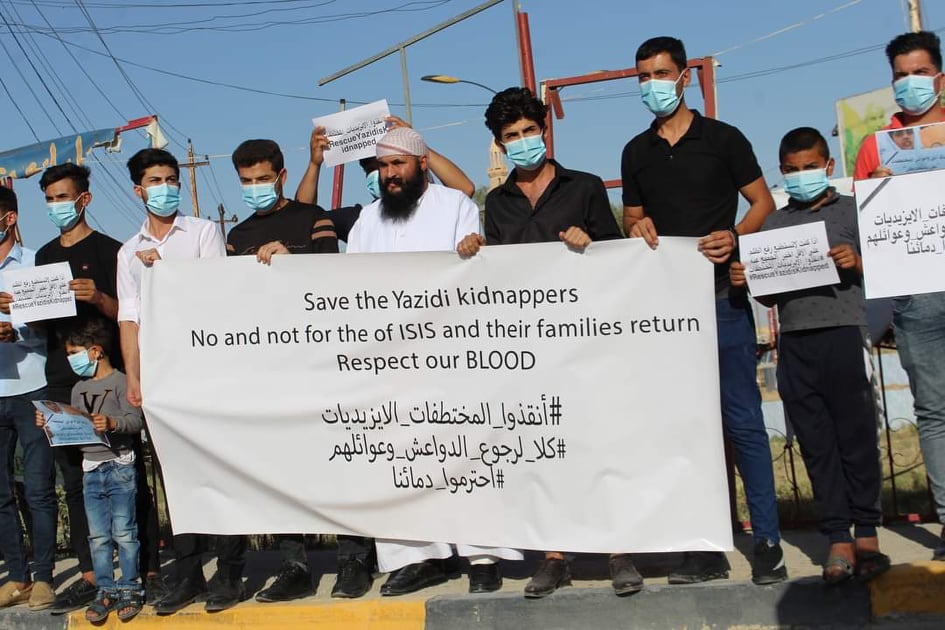 Sharif Suleiman, head of the Committee on Migration and Displacement in the Iraqi parliament, told KirkukNow, "In the rehabilitation center, two workshops or sessions will be opened for the Al-Hol returnees before reintegrating them into society. This is very little, as there is a need for more work on the displaced, because returning them to society in this way is bad and dangerous."
On April 18, the Ministry of Displacement and Migration closed the last of the Nineveh camps, Al-Jadaa 5 camp, after returning its residents to their areas in Nineveh, Kirkuk, Salah al-Din and several other governorates.
On April 19, 2023, the United Nations published a statement expressing concern about the repercussions of the camp's closure and calling on Iraq to "ensure the safety of families who were forced to leave the camp without giving sufficient notice so that the IDPs and host communities would be prepared to do so."
In its statement, the UN affirmed its commitment to its principles that call for "the voluntary, orderly, safe and dignified return of all IDPs," urging the relevant authorities to "ensure that the displaced are able to return to their homes or areas of habitual residence, and to integrate with local communities or move voluntarily to any other area" in the country in a safe and dignified manner.
Suleiman explained that Al-Jadaa camp included displaced Iraqis who came from the Syrian Al-Hol camp, "although they changed their names for rehabilitation and integration into society. Until now, there is no good rehabilitation center in Iraq. We have repeatedly said that what is happening now is wrong, but to no avail. The integration of this family into society during such a short period is strange and illogical," according to Sherif Suleiman.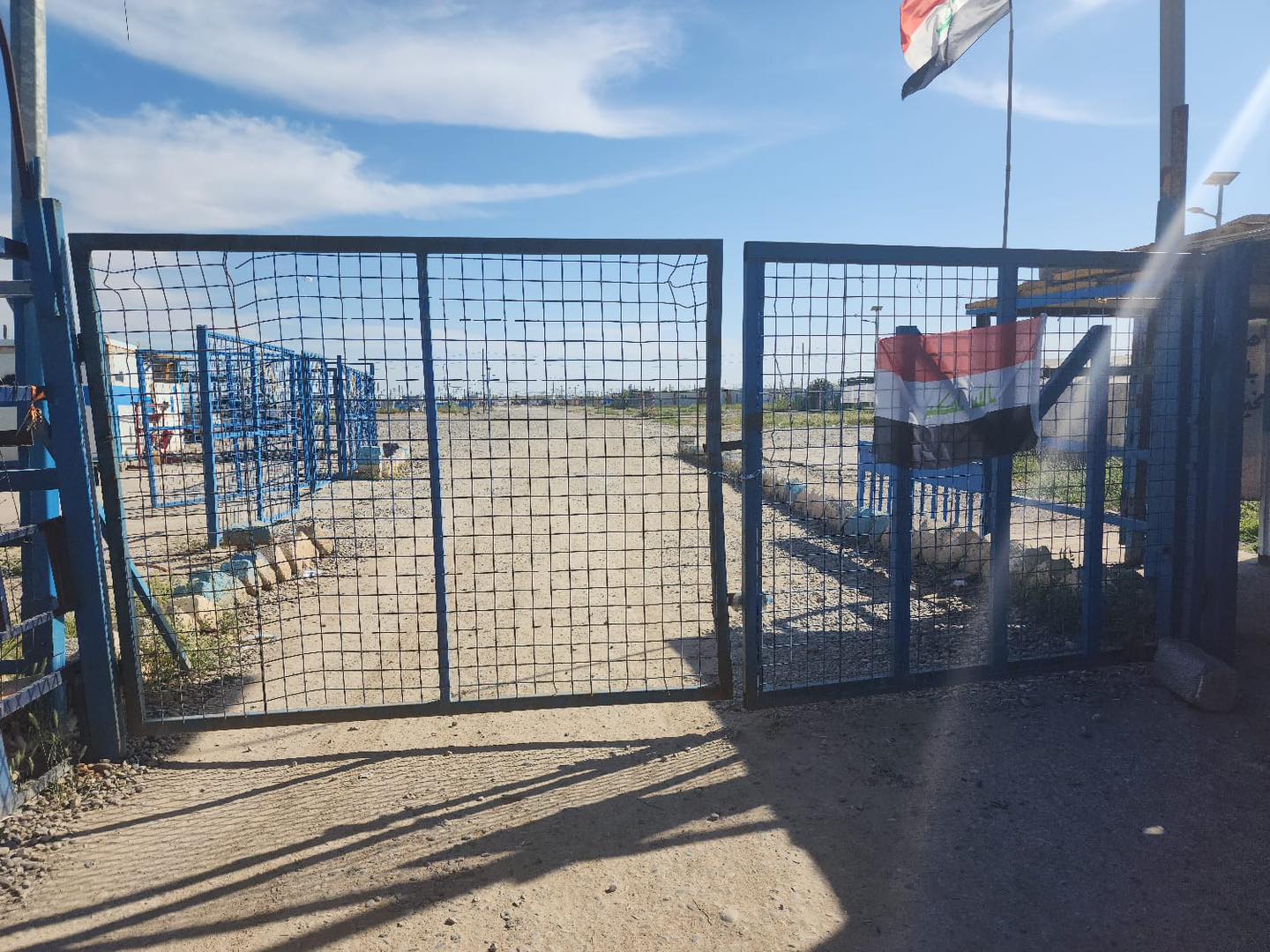 Since mid-2014, the Iraqi government established 15 camps for people displaced by ISIS war in Nineveh Governorate, before closing all of them last April, with the exception of the IDP camps in the Iraqi Kurdistan Region IKR, which the federal government also seeks to close as part of the ministerial curriculum of the cabinet chaired by Muhammad Shia al-Sudani.
The Deputy Governor of Nineveh said about a thousand families were living in the last Al-Jada'a camp, but "all of them returned to their areas, some of them were families of Daesh (ISIS) militants," and indicated that 80 families are now in Al-Jada'a Center for the Rehabilitation and Reintegration of the Displaced.
Gaabo added that the affairs of the center are not related to the local administration of Nineveh Governorate, but are directly under the Ministry of Migration and Displacement, which supervises "the transfer of Daesh families from Syria to Iraq, and then their integration into society after spending the rehabilitation period in the center."
The first group of Iraqi returnees from Al-Hol was returned to Iraq in May 2021 and they were received in the Al-Jada'a camp, which was established in cooperation with the International Organization for Migration (IOM) in a place less than 100 meters from the village of Al-Jada'a, 15 km from the center of Al-Qayyarah sub-district (60 km south of Mosul).
The city of Mosul and most areas of Nineveh Province have been under the control of the militants of IS, during which hundreds of thousands of all religious and national components of the province have been subjected to killing, kidnapping, violence and displacement.