The Iraqi Ministry of Water Resources has reaffirmed that Mosul Dam is safe; indicating that the dam's maintenance works have been handed over from Italian Trevi company and the US Army Corps of Engineers to a local staff.
The Italian company has been working on the consolidation of the dam's structure by mortar injections.
The announcement came at a press conference held in Mosul on Saturday June 15.
Iraqi minister of water resources Jamal Abbas emphasized that the Mosul dam, which he described as "strategic reservoir for the country", is not in danger of collapse, and that its storage capacity has reached more than 90 billion cubic meters."
According to the ministry's statistics, the dam has been consolidated with 40 thousand cubic meters of mortar injections during the past two and a half years, stressing that of process will continue after the handover.
According to Stefano Trevisani, Chief Executive Officer at Trevi, three external sites and a tunnel are being injected around the clock, by a 250-strong Iraqi staff, who has received training on up-to-date technology brought by the company.
"During the period we were working on the dam, we have also provided training for Iraqi technicians on modern technology," said Trevisiani.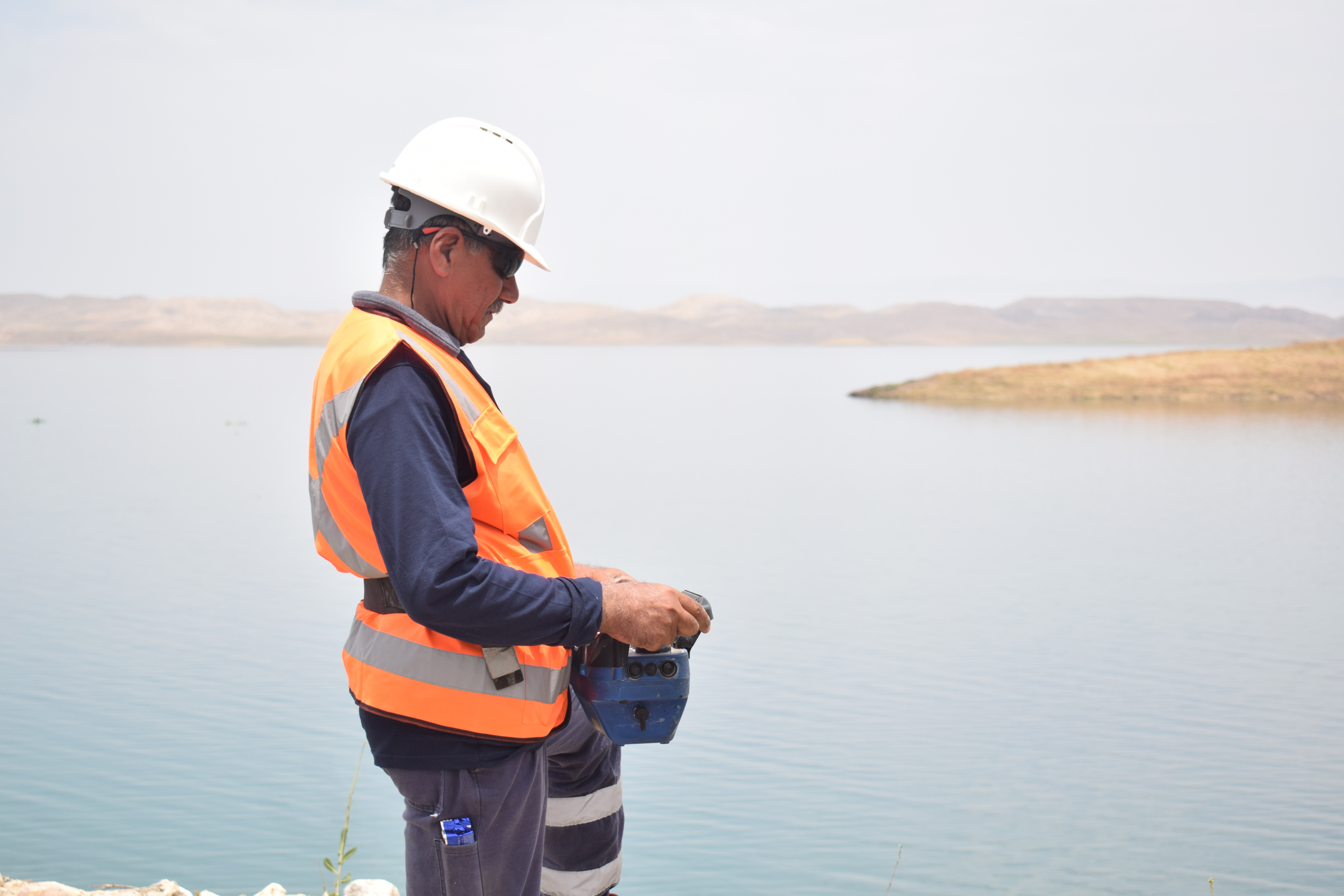 Mosul Dam, built in 1986, is the largest dam in Iraq and the fourth largest dam in the Middle East. It is located on the Tigris River about 50 km north of Mosul city.
US ambassador to Iraq Matthew Tueller and Italian ambassador Bruno Antonio Pasquino applauded the efforts of the US Army Corps of Engineers and Italian Trevi company to stabilize and maintain the Mosul Dam, in coordination with the Iraqi Ministry of Water Resources.
"I am proud to announce that thanks to the joint efforts of Americans, Iraqis and Italians over the past three years, Iraq now has a stable dam capable of providing water resources to the people of Iraqi," said US ambassador to Iraq Matthew Tueller.
Meanwhile, Hussain al-Jubouri, an Iraqi engineer in charge of the mortar injection and drilling at Mosul Dam said, "We have been equipped with the latest technology. Our local staff is working around the clock and is ready to accomplish the task on their own."