A follow-up by a KirkukNow journalist was third prize winner among dozens of topics on human rights issues which took part in a journalism contest held on Thursday December 12, 2019.
In the event which was organized in Kalar district in the Garmian area, first, second and third winners were selected for best human rights reporting in 2019.
The KirkukNow follow-up titled (From the hell of ISIS to society's chains…Ezidi women unable to keep their children) prepared by Ammar Aziz, came third.
The first prize went to a report by Rudaw about the Ezidis, while the second prize winner was a KNN report about prisoners awaiting death penalty.
The contest was organized by Dang (Voice) Radio –an independent radio channel in Kalar- supported by the National Endowment for Democracy (NED), a private, nonprofit foundation dedicated to the growth and strengthening of democratic institutions around the world.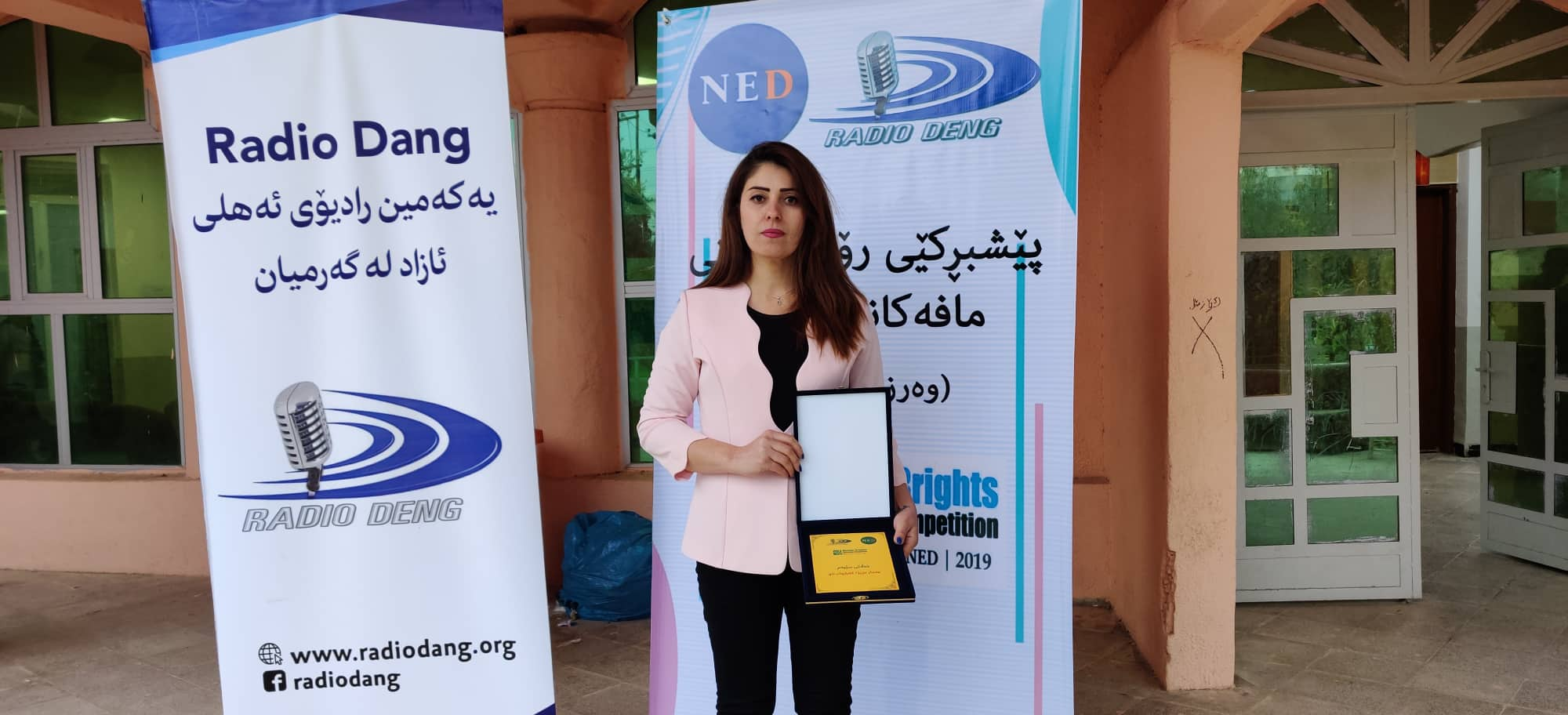 In 2017, two KirkukNow reports on human rights issues won first and third prize in the same contest.
KirkukNow is an Independent electronic news website publishes stories and events taking place within or relevant to Iraq's disputed territories, as defined in the Iraqi constitution, with the aim of promoting coexistence in those areas and providing easy access to information.
In April 2011, www.kirkuknow.com was launched as an online news agency, the only independent media outlet that covers developments throughout the disputed territories in Iraq in the three main languages of these areas - Arabic, Kurdish and Turkmen- as well as in English.