Kirkuk local administration resumes purchasing grain prodcuts of farmers. The administration has so far received 70 thousand tons out of 500 thousand tons of the grain crops.
Kirkuk silo, at the order of the administration, decided to halt the purchase of farmers' wheat and barley products, claiming that the wheat and barley products are mixed with lentil seeds. However, Kirkuk local administration once more started purchasing the products on specific conditions.
Rakan al-Jabouri, Kirkuk's acting governor, held a press conference, in which he said that, "we will receive the farmers' products from now on, but we will implement the requirement of a high committee that include the representatives of the ministries of trade and agriculture."
"A sample product will be taken from every farmer, and the decision to purchase them will be made when results of tests are revealed."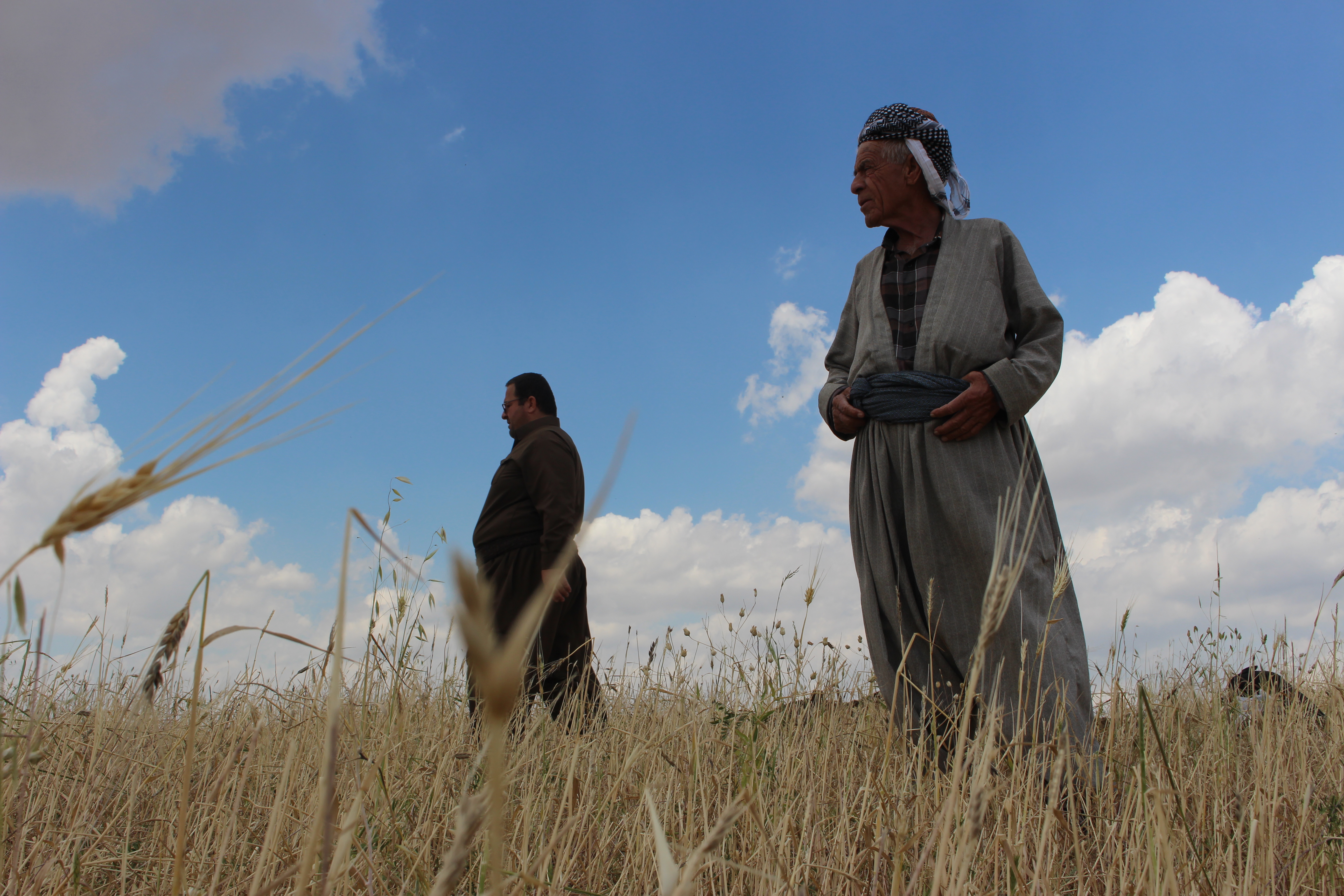 Zuhair Ali, head of agriculture directorate in Kirkuk, told KirkukNow that, "the harvesting season in Kirkuk is in its final stage and 95 percent of the grain crops have been harvested, which is 500 thousand tons."
Ali also said that 70 thousand tons of wheat and barley products had been received, and they resumed receiving more of barley and wheat products on June 6.  
Iraqi farmers do not get direct payment for their products, but rather their products are received and they will later get paid by the government.
A committee, which is composed of representatives of ministries of trade and agriculture and national security council, will conduct the grain tastings and later will decide to purchase the wheat and barley products of a farmer, or not, according to Ali.