During a visit to Nineveh Province on Wednesday, Iraq's Minister of Water Resources announced that (at the request of the Electricity Minister) water release of the Mosul Dam will be increased.
The Minister of Water Resources, Mahdi al-Hamdani, said during a press conference which KirkukNow attended: "During the visit, matters of electricity generation from the Mosul Dam were discussed."
He said that at the request of the Electricity Minister, they have given instructions to increase the water release of the dam with the aim of increasing the electricity generation from 60 to 70 megawatts to support the national electricity grid.
He also reassured the people of the province that the Mosul Dam was "safe," and called for confidence in the engineers responsible for the safety of the dam, as they have been working for its safety for years.
The Minister added: "We discussed the issue of violations of water distribution regulations, and we promised the governor of Nineveh to help eliminate them."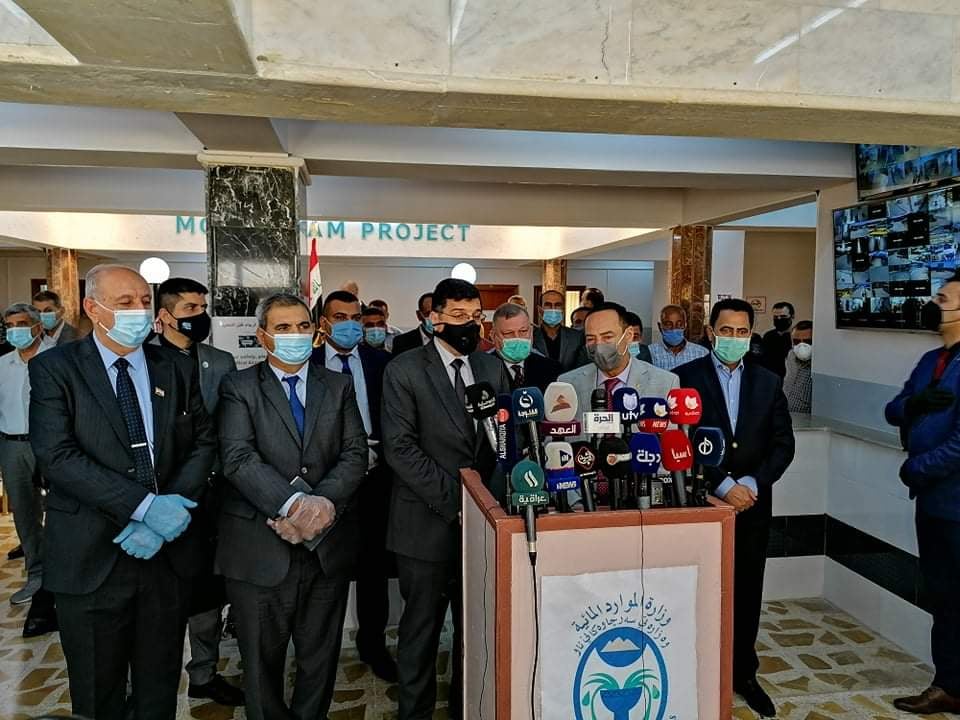 As for the issue of the Turkish Ilisu Dam, the minister said: "We had a meeting with the Turkish Ambassador two days ago, and the issue of the Ilisu Dam and the decrease of water flow of the Euphrates River was discussed. We also informed the Turkish side that we are ready to arrange an online meeting to discuss disputes between the two countries relating to water," if visiting Turkey is not possible due to the COVID-19 epidemic.
Nineveh governor, Najm al-Jubburi, was pleased about the visit by the Minister of Water Resources, and hoped that cooperation between the Nineveh Province and the central government would continue.
The Mosul Dam is the largest dam in Iraq and the fourth largest dam in the Middle East. According to some experts, the land the dam is built on is not suitable for the construction of a dam of that size, and that injecting it with supporting material is necessary to avoid a catastrophic flooding of entire residential areas.
On 30 January 2020, The Ministry for Water Resources reassured that the Mosul Dam is completely safe.