Wide protests sparked by returning families of Daesh militants from Al-Hol camp in Syria into Al-Jad'a camp in Mosul, in an area most of its security forces were slaughtered at the hands of the extremist militants.
Federal authorities claim they are ordinary people fled the country in fear of assault by the so-called Islamic State in Iraq and Syria ISIS in 2014 and they deserve a voluntary return home, rehab and integration.
Locals insist they are affiliated to members of IS yet the Iraqi ministry of migration and the displaced MOMD carried out its plan on May 25th to return 94 families, 383 people, mainly women and children
"relocation of these members of IS families to Al-Jad'acamp is a severe insult to all people of Nineveh as we have not expected the government to make it real," said Muzahim Hiwet, spokesperson for the Arab tribes of the disputed territories of Nineveh.
"Northern Syria officials said those are all Daesh families and affiliated to its beliefs. They are not only from Nineveh, some of them are from other Iraqi provinces," he added.
Preparations have taken a year to relocate the families which was delayed more than once due to rejection by the locals.
"Once it's clear they are Daesh families, very wide protests will be organized."
MOMD spokesperson Ali Abbas Jihangir said in a statement those relocated into Iraq "are not families of Daesh and have no security problems. The process was not random yet it followed a thorough study monitored by security agencies."
"This class needs to normalize their life particularly the kids because if they are underestimated, they might be a time bomb and cause damage to themselves and their communities in the future," he added.
Al-Jad'a camp for IDPs is 100 meter far from the village of al-Al-Jad'a, 15 km far from the center of the sub-district of al-Gayara. Two other villages are close to the camp.
Al-Gayara, 60 km south of Mosul, is the biggest sub-district of Nineveh province on the west bank of Tigris River. Up to May 2016, it was under control of IS militants whom slaughtered hundreds of locals, most of them members of the security forces though no concrete figures about the casualties.
"We are in all means against relocation of the IS families to Al-Jad'a, out stand is clear and firm," said Mahmood Ta'mawi, a civic activist and member of Gayara cultural society.
The extremist Islamist Jihadists took over Mosul and one third of Iraq and committed atrocities described by the United Nations as genocide.
Seized in August 2014 by ISIS militants whom accused the ethno-religious Ezidi minority of being " heretics and devil worshippers," Shingal has been the scene of tragedy: a genocidal campaign of killings, rape, abductions and enslavement, and the surviving community fled to safer-heaven IDP camps in the adjacent northern Kurdistan region.
Out of 0.5 million population, over 350,000 Ezidis fled their homes to Kurdistan region and Shingal Mount. About 100,000 migrated to Europe, USA, Canada and Australia and over 100,000 are yet living in tens of IDP camps in Kurdistan.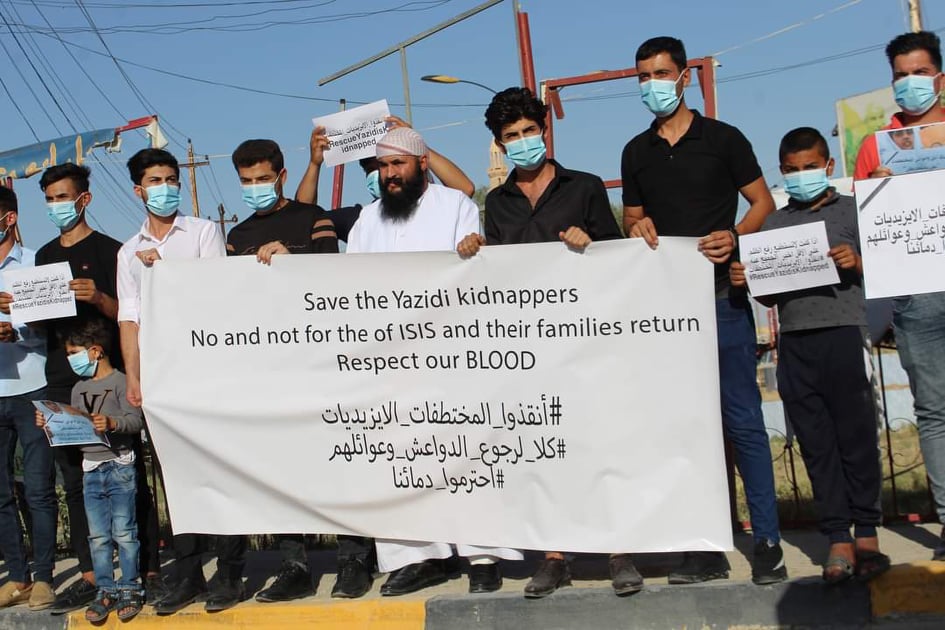 Ta'mawi said 20% of the families deployed in Al-Jad'a are from Nineveh and the others are originally from Baghdad and other provinces.
"People are keeping silent because they heard all returnees are not Daesh families. Once otherwise proven, we will organize wide protests."
He vowed that no more families will be allowed. "We will stand for it firmly."
In the last few years, the return of Is families sparked protests and led to clashes and tension especially in Gayara.
Raf'at Simo, deputy governor of Nineveh for admin affairs, said the location of Al-Jad'a camp in Gayara is critical. "Daesh have murdered many people in the region, mostly policemen and threw their bodies."
"People are furious of Daesh and fear tension and clashes between people and the returnees from Al-Hol camp."
International Organization for Migration IOM has set up 500 tents in Al-Jad'a camp 1 for Iraqi families to be relocated from Al-Hol camp.
Al-Hol camp is on the largest camps in eastern Syria, in the Kurdish city of Hasaka, home to 72,000 people, mainly relatives of Iraqi, Syrian and foreign IS fighters.
"Those returned are all affiliated to Daesh,"
Kirkuknow has tried for one week to get permission to enter Al-Jad'a camp and talk to the returned families yet it was not approved.
Over 30,000 Iraqis, a mainly women and children of IS fighters, are in Al-Hol camp and the Iraqi authorities planning to relocate them to camps in Iraq in several stages.
"The Iraqi government is planning to relocate another 100 families to fill in Jada with Daesh relatives," said Sherwan al-Dubardani, head of Iraqi parliament committee for the regions and provinces.
Dubirdani confirmed all the families returned to Al-Jad'a are affiliated to Daesh. "Their brothers and husbands were Daesh fighters and all have not been killed. Some of them are still in other Iraqi provinces and others headed to Turkey."
Members of every family, mother and kids and in some cases some elderly people, live all together in a tent.
"Those families can't stay in Al-Hol forever so Iraq is obliged to receive them "and the United Nations, other countries put pressure on Iraq," Dubardani added.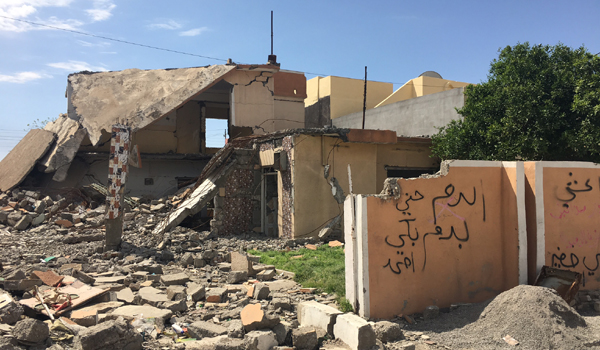 In 2019, the UN has proposed integration of returned families from Al-Hol to IDP camps in in order to avoid retaliation and revenge.
Spokesperson of MOMD said the international organizations are following a program for psychological rehabilitation for integration into society as they witnessed scenes of crimes and physical abuses by Daesh fighters.
The Ezidi community whom suffered atrocities at the hands of IS fighters has shown unveiled objection to the "risky and dangerous" relocation of Al-Hol refugees. Is fighters have slaughtered more than 1,000 Ezidis and over 6,000 women and children were enslaved, only half of them freed up today.
Hundreds of Ezidi women and girls are in Al-Hol camp whom fear return into their families due to giving birth from IS fighter, conversion of religion and family revenge.
"We have officially called on the Iraqi authorities tens of times not to return Daesh families and relatives to Mosul and warned of the it's negative aftermath but no one listened," Simo said.
400 more families to be returned from Al-Hol to Al-Jad'a claiming "these families were never affiliated to Daesh and their files are clean and clear of any problems, which is unconvincing for us," Simo added.
"Those people are not charged because no one knows who they are and most of them have no IDs."
Iraqi MOMD is supervising the camp with aid from international organizations to supply the needs of the returnees.
"Those people are not charged because no one knows who they are and most of them have no IDs," Dubardani said.
Human Rights Watch HRW said in a report head of majority of Iraqi families in Al-Hol are women, have many children and part of them are those who fled Daesh from all over Iraq.
 Locals are afraid of the extremist beliefs of Daesh, a matter hard to determine among the returnees.
"We have no problem to bring any IDPs into Al-Jad'a yet we fear the thoughts of Daesh," said Abu Rawas Omer, a resident of al-Gayara. "Those who claim these families are not Daesh do not tell the truth. The women still look for the reign of the Islamic State."
Omer recalls how hundreds of Gayara people were murdered by Daesh. "Following ousting Daesh, we thought we got rid of a problem but now we are almost into the same problem thus the Iraqi government at least should have shown respect for our sacrifices and not return Daesh families."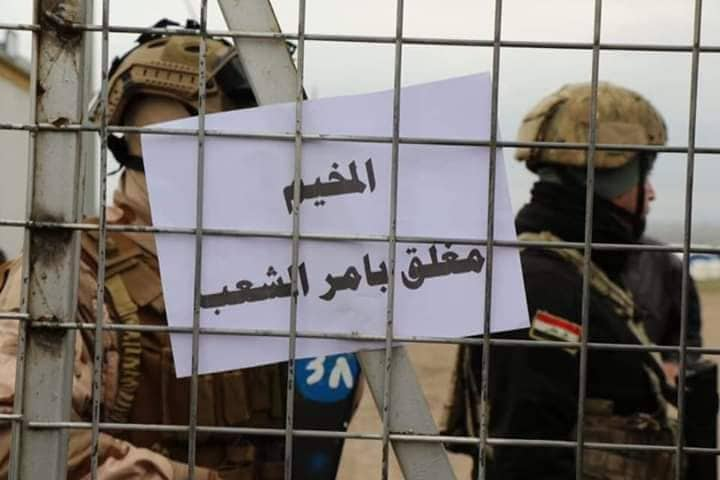 In 2019, the Iraqi government was planning to build al-Omla camp in Zummar for Daesh families which faced severe rejection by local residents and officials and the project was temporarily suspended.
"The entire people of Gayara disagree but the decision has been taken in Baghdad and we can't disregard," said Saleh Hussein, mayor of Gayara. "The returned families are all Daesh and mainly from Mosul and Anbar."  
90% of the returnees are women and children.
The UN through several committees and support of security and admin officials and tribal leaders work for social reconciliation for those families had a Daesh member or affiliated to it yet the denial is at the peak.