The Christians in the plains of Ninewa are upset and disappointed as the campaign of proper utilities and public services launched ahead of Pope Francis's Apostolic trip in March to Iraq in the plains of Ninewa is impeded.
Streets were paved, roads were cleaned and decorated with portraits welcoming Pope, and all the media were zooming the life of the Christians, the second religion in Iraq.
"Following Pope's trip, there were some projects of utilities yet it was very slow and not meeting our ambitions," said Matti Zakaria, a civic active in Tal kef, a predominantly Christian region 18 km north of Mosul and home to almost 218,000 Christians, Muslims and Ezidis.
Zakaria called to accelerate the reconstruction and rebuilding process in order to clear the destruction so-called Islamic State in Iraq and Syria ISIS left behind.
On the first ever papal visit to Iraq & his first international 3-day trip since the start of the corona virus pandemic, the pontiff has landed in Baghdad on March 5th and left on March 8th.
He has met Iraq's senior Shia Muslim cleric Ali al-Sistani in Najaf, led an inter-religious dialogue in Ur, home of prophet Abraham, met the Christian community in the Nineveh plains and finally led a mass prayer in Erbil stadium.
On March 7th, the Pontiff recited a prayer of sufferage for the victims of war at the ruins of the Syriac Catholic Church of Hosh al-Bieaa (Church Square).
Pope expressed his sadness for the brutal tragedy Nineveh, cradle of humanity, faced. He called on the locals to return home and reconstruct their hundred years hometowns.
Almost four years following the declaration of ISIS defeat by the Iraqi government in 2017, large parts of Mosul, center of Ninewa province, mainly the Old City, still lie largely in ruins, due to poor funding, chronic mismanagement, corruption and political disputes.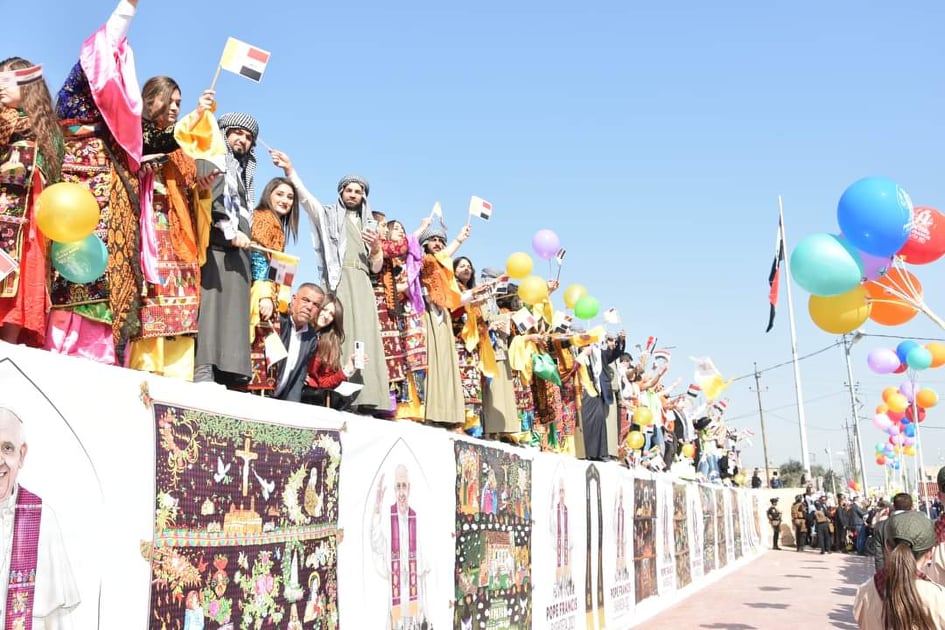 Despite the calls by Pope for fraternity, tolerance and reconstruction, little progress can be seen on the ground.
Adel Zara, a resident of Al-Qush subdistrict of Tal Kef district, said the Pope delivered the message and demands of the Christians to Iraqi senior officials, "so far nothing done for us. We thank the Pope for his trip, prayers and calls but the status of the Christians has not changed (for better)."
"The Iraqi officials have not listened to his call and messages, the situation has turned to its ordinary path immediately following his departure: murder, unemployment, absence of public services and tens of other issue in the plains of Ninewa," Adel added.
However, he thanks the local administration for the service thy provided despite limited income and capabilities.
Once the Papal trip was over, all the activities in the public service sector stopped
On March 7th, Pope Francis flew to Qaraqosh (Bakhdida), center of al-Hamdaniyah district, ancient home of Christian locals, where he paid a visit to the Qaraqosh community at the Church of the Immaculate Conception where he opened the closed doors of the church tidied and ornamented for his apostolic long-awaited visit.
Between June 2014 and July 2017 Mosul was occupied by the Islamic State. An estimated half a million people, including more than 120,000 Christians, fled from Mosul, which had a population of 1,846,500 in 2004.
Two decades ago, Iraq was home for over 1.5 million Christians, 3% of Iraq's population falling to 800,000 in 2003 following gulf war. They are mainly living in the provinces of Baghdad, Nineveh, Duhok, Kirkuk and Erbil. Latest figures say currently only 250,000 to 500,000 Christians are living in Iraq.
The four churches of the ancient Christian community were destroyed by the so-called Islamic State. In Mosul alone there are over 30 churches that have been completely destroyed. None of them have been rebuilt yet. 
Local officials of Ninewa launched a wide preparation campaign in February to welcome Pope. A committee of key figures, including municipality and Christian clergies, has been tasked to prepare all requirements for a proper welcome that goes along with the reputation of Ninewa in general and al-Hamdaniyah in particular, mayor of Hamdaniya said then.
"Ahead of Pope's visit, the government was cleaning the streets, and completed some stooped projects yet following the trip, no new projects implemented," said Esam Yako, a supervisor in Tal Kef education.
"Still the area is in ruins in terms of public services, houses of people and churches," he added. "Pope has left while tens of our problems are still unsolved and the government pays minimum attention to Christian areas."
The visit had a moral impact and urged "the Christians not to leave their birthplace for anyone despite fears of enemies like Daesh," he added.
Iraqi Kurdistan regional government KRG statistics showed that out of almost 700,000 IDPs in 26 camps, over 7% are Christians.
Tens of thousands were forced to desert their homes when Islamic State (IS) militants overran northern Iraq in 2014, destroying their houses and historic churches, and forced them either to pay a tax, convert to Islam or leave.
Over 24,000 Christian families from Mosul have migrated to escape the violence that has plagued the country when Saddam Hussein regime was ousted in 2003.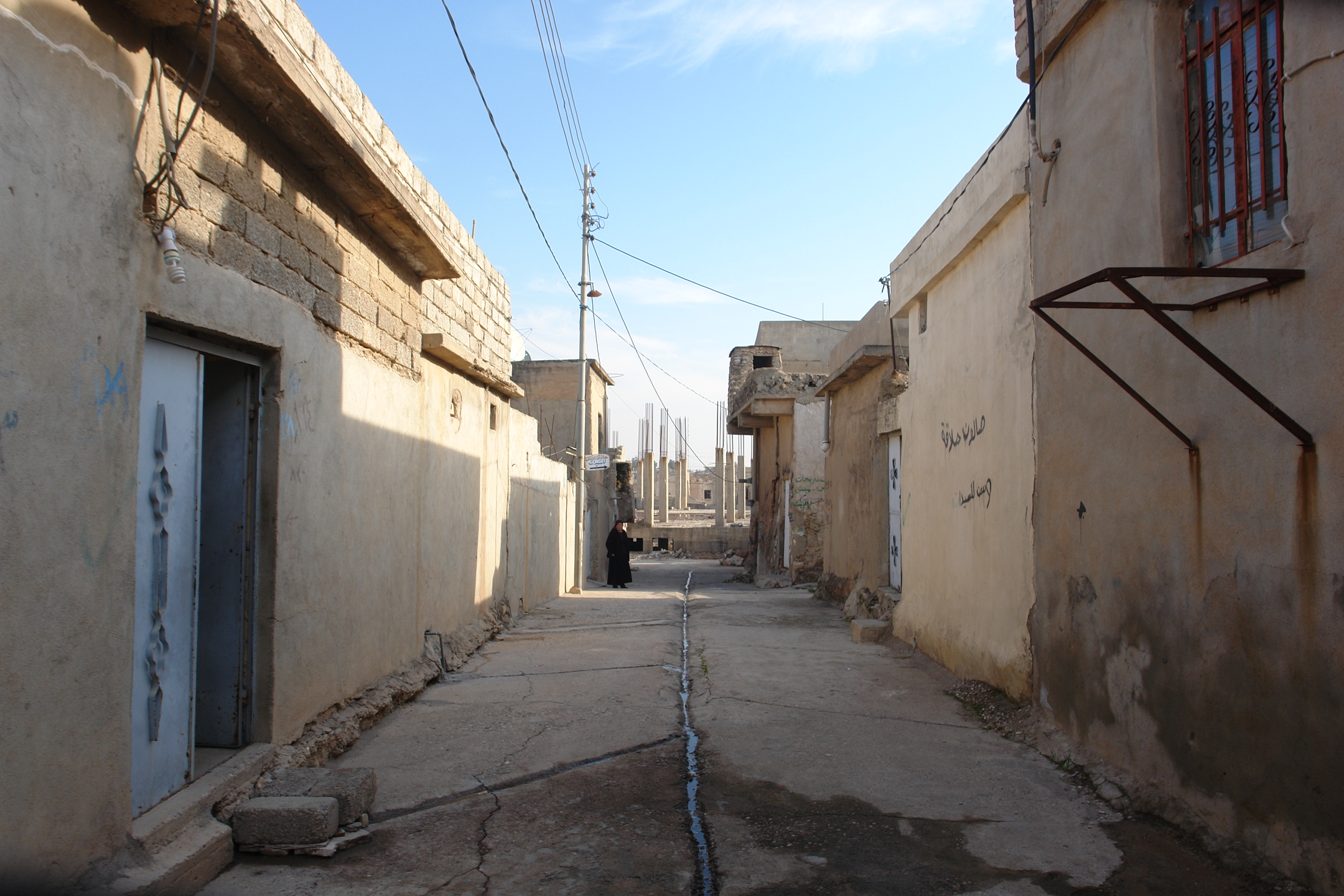 Despite the slow path of reconstruction, Ammar Yako, who supervises the Church of the Immaculate Conception (Al-Tahir al-Kubra) in Qaraqosh, finds the papal trip more a message of peace and coexistence among all the various components.
"Security comes ahead of public services so we ask for better security to encourage the IDPs return home. In this regard, I am not pessimist and hope the demands by Pope and the Christians to come true," he added.
Security comes ahead of public services so we ask for better security to encourage the IDPs return home
Christians criticize Baghdad for not putting serious efforts into rebuilding Ninewa plains, home to Christians in Iraq, while the Kurdistan regional government KRG with capital in Erbil is more responsive.
"In Iraq and particularly in the plains of Ninewa, there is no clean and good intention toward the Christians so no major steps taken following the trip by Pope. On the contrary, Christians are under threat in many ways," said Khalid Jamal, representative of the Christians in KRG.
"Ahead and past Pope's trip, the KRG is continuously supporting the Christians and doing its utmost to solve any problem we face," he added.
The Syriac Catholic Church of the Immaculate Conception has become a symbol of the Christians in Iraq and motive for Pope to visit the church and meet the local community.
The foundation stone of Al-Tahir al-Kubra church of Qaraqosh was laid in 1932 and all materials were provided by charity and donation of the locals and parishioners whom took 15 years to build it. In 1947 it has opened its doors for worshippers, said Ammar Yako, supervisor of the church.