"During 2005 to 2014, when I was displaced from Shingal (Sinjar), I was not able to enter Tal Afar... even when I crossed to Kurdistan through it, I was anxious, as it was a hotbed of violence, assassinations and death" Dakhil Qasu, a Yazidi from Sinjar, recalls that past era.
While waiting for lunch in one of Talafar's (Tal Afar) restaurants, Qasu told KirkukNow that "the matter is different today. Dozens of Shingal citizens go to Tal Afar daily to shop, see doctors, and even visit friends."
The Ezidis (Yazidis) live in Shingal district, 52 km west of Tal Afar, the district to which the leader of the Islamic State in Iraq and the Levant (ISIS), known as "Qardash or al-Quraishi", belongs.
After the elimination of Abu Bakr al-Baghdadi, leader of Islamic State in Iraq and Syria ISIS, the group has elected Abdullah Kardash also known as Abu Ibrahim al-Hashimi al-Qurayshi, a new leader for the extremist organization, born in Tal Afar.
Kardash blew himself up on February 3rd when US troops approached his residence in a village of Idlib, northwestern Syria, in the biggest raid by US-led troops in the country since the 2019 operation that killed ISIS al-Baghdadi.
The district of Tal Afar, west of Mosul has been for nearly three years under the control of ISIL, which killed dozens of its people while the fate hundreds abducted is still unknown, including Children and women.
Tal Afar, part of the disputed territories with about 511,000 population, is distributed over the city center and three sub-districts: Ayadhiya, Baaj and Rabia. Majority of its residents are of Turkmen ethnicity, while some Arabs and Kurds reside neighbor villages.
Daesh committed atrocities in June 2014 when they controlled the predominantly Sunni-Muslim town of Tal Afar. 1300 people were abducted: 700 men, 470 women and 130 children, among them 400-500 in ISIL controlled prisons in Syria, a statement by Turkmen civil society NGOs said last year.
Turkmens are considered the third largest ethnic group in Iraq after Arabs and Kurds, residing almost exclusively in the northern towns and villages stretching from Tal Afar through Mosul, Erbil, Altun Kupri in Kirkuk, Tuz Khurmatu in Salahaddin, Kifri and Khanaqin of Diyala. They are half Sunnis and half Shiite.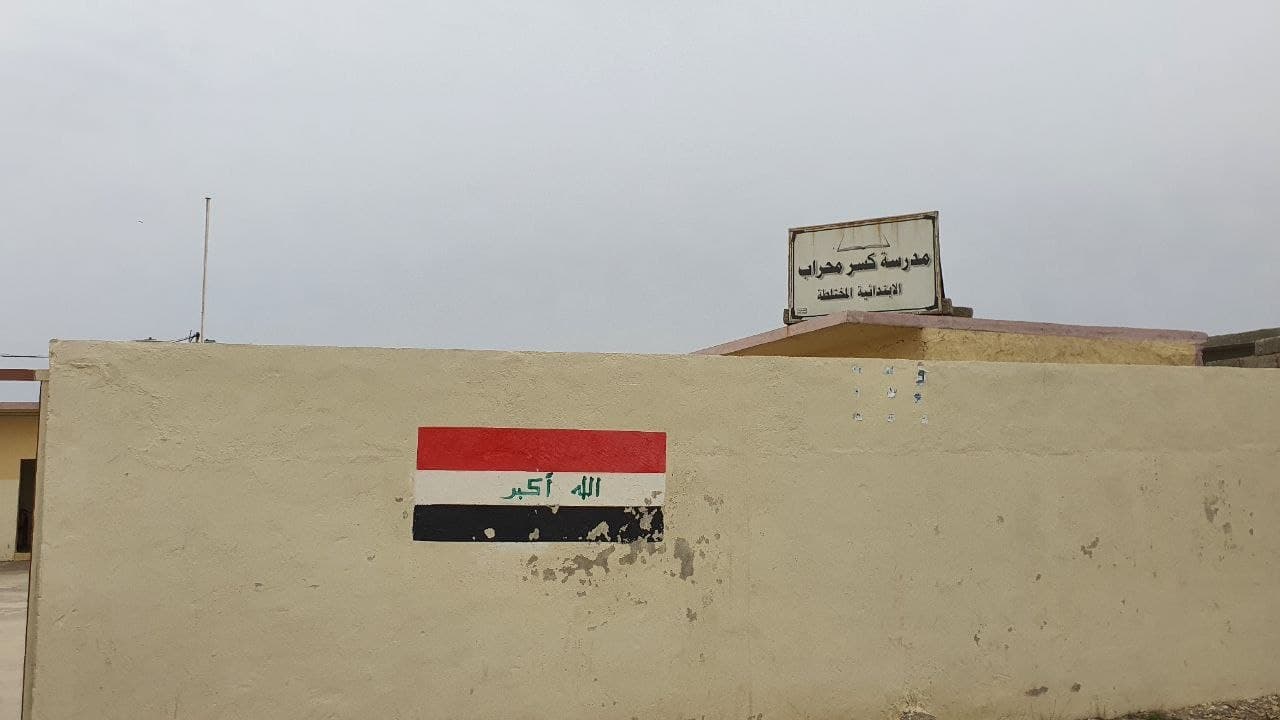 For his part, Akram Ali, a Turkmen from the village of Kasr Mihrab in Tal Afar, says, "We receive in our village from time to time our Yazidi friends who were detained by Daesh here, and they come to visit us."
"The Yazidis did have spent almost effort to provide assistance to the residents of Tal Afar when they were displaced to Sinjar on the night of 15-16 June 2014, and no fair person can forget this humanitarian support, and when we receive them and share the pain of displacement, kidnapping and killing, we affirm humanity is a higher title than other narrow affiliations," Ali adds.
Ezidis are an ethno-religious minority over half a million population, mostly residing in Shingal and Shekhan in northern Iraqi province of Nineveh. The militants of the extremist group of Islamic State in Iraq and Syria ISIS in 2014 attacked their communities accusing them of being heretics, killing thousands of men and taking thousands of women and children as sex slaves, in an atrocity the U.N. described as genocide.
"In our medical complex, since its inauguration, we have followed a mechanism that we believe contains moral support and human intensification. This mechanism relates to the fact that patients coming from outside the center of Tal Afar have priority and are ahead of others in queues, and that those who can't afford examination fees, they are examined by a specialized doctor for free," said Saleh Ahmed, an administrator in a medical complex in Tal Afar.
After the liberation of Tal Afar from ISIS control, in August 2017, about 60% of the displaced Turkmen returned to their city, while the others, who preferred not to return, spread in a number of southern and central governorates, especially Najaf, Karbala and Babylon, in addition to the Kurdistan Region, Kirkuk and some abroad in Turkey.
The local administration, in cooperation with international organizations working in the district, seeks to rebuild the infrastructure and provide the necessary support to the population in order to encourage the displaced to return to their homes.
large bazaars in Tal Afar were called the Arab and the Yazidi bazaar
Suleiman Abdullah recalls his memories back three decades ago to confirm that "Talafar was a center for attracting residents of the surrounding districts, districts, and villages for shopping, visit hospital, and communicate with its sheikhs who were on good terms with them."      
Abdullah, a Turkmen in his sixties, told (KirkukNow) that "large markets in Tal Afar were called the Arab and the Yazidi bazaar as a result of their high attendance there, and we did not feel the differences between us."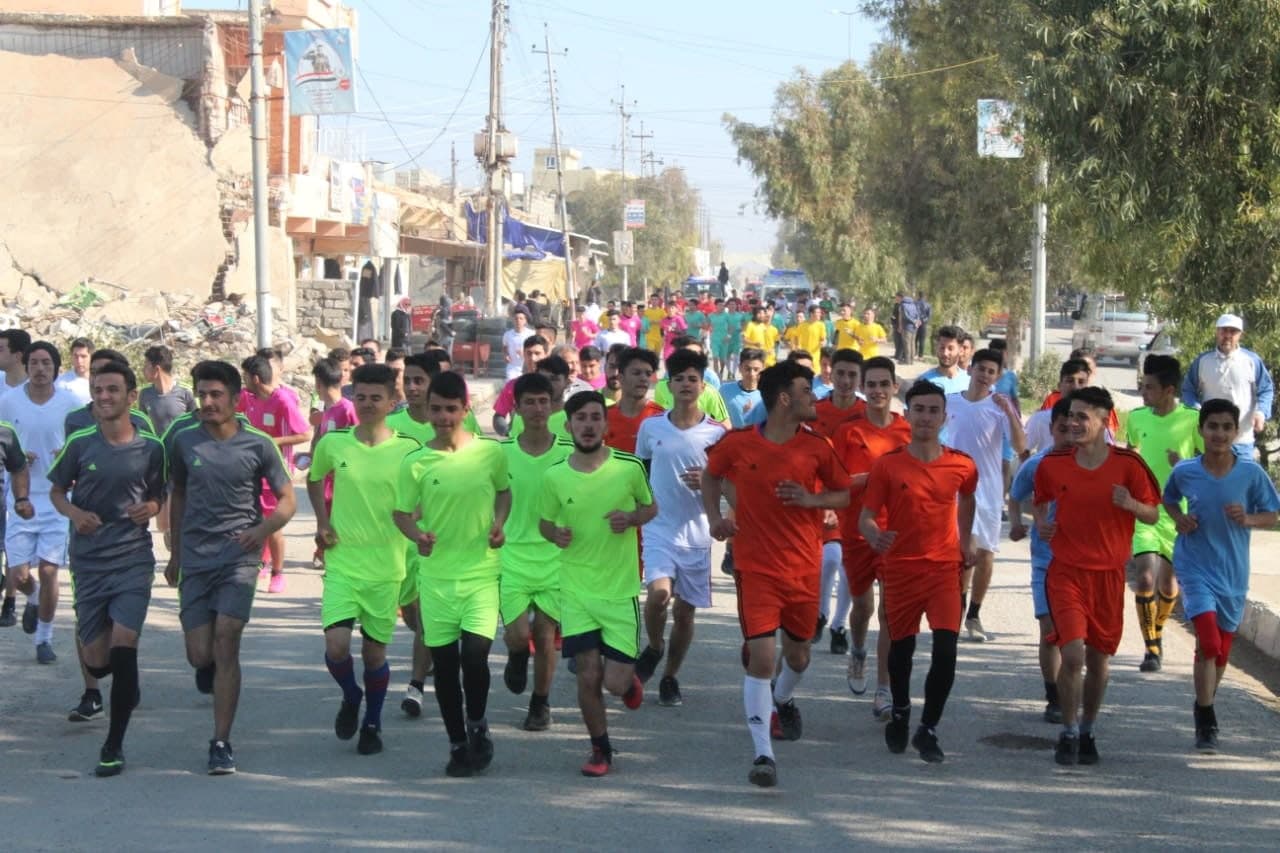 "Tribal relations between the residents of the Arab villages surrounding Tal Afar and its clans did not break off to return, but rather the communication was cut off for about 15 years as a result of the armed operations that marred the security situation in this city," says Monem Khalaf, an Arab citizen from the village of Ain Al-Hussan, west of Mosul.
"After 2018, the communication returned as it was, even greater, as everyone realized that love and peace are two options that have no alternative. They have to live in dignity and stability,".
Khalaf says they have attended many conferences, seminars and tribal meetings during the past two years in Tal Afar, and have close contact with its people, and "we are all one hand to preserve the region's security and prosperity."
"Now I can stay for hours in Tal Afar without being afraid or worried about anything, yet even I can knock on the door of any house to stay in it with complete peace of mind, for they are a hospitable and generous society," Qasu says, a smile on his lips, as he is served lunch.