In just two weeks, six Ezidi (Yezidi) citizens have committed suicide, most of them residing Duhok camps for the internally displaced persons IDP, without both the Iraqi and Kurdistan Regional Governments having plans to reduce and eliminate these incidents.
According to KirkukNow, five Ezidi citizens have died in the past two weeks of May 2022, which police and their relatives said it was suicide.
In the six cases; five of them were in IDP camps in Duhok northern province and one in Shingal district, home to the Ezidi community.
The latest incident was recorded on May 16 in Bersiv camp, where a 26-year-old boy hang himself by a rope," police in Zakho, a district of Duhok, said in a statement.
"The number has soared up in 2022, and all concerned parties are inattentive and accountable," said Lieutenant Falah Hassan, director of the Shingal office for combating violence against women and families of the Kurdistan Regional Government.
The rate has increased in 2022, and all concerned parties are inattentive and accountable
On May 14, a 26-year-old girl committed suicide in Bersiv camp in Zakho, according to a police statement per preliminary investigation yet the security forces later have not published the details of the incident and their investigations on these cases.
The body of a 62-year-old woman was found in her tent in the same refugee camp on May 5, police and relatives said.
"My aunt has been living alone in a tent for more than a year after divorce. She had only one daughter, married and has her own house," said Soufyan Namir, nephew of the victim.
Suicide cases were remarkably high among IDPs and even returnees of the Ezidi community whom were severely were truamatized by the atrocities of the extremist militants of Islamic State in Iraqi and Syria ISIS which controlled the region and large swathes of Iraq from 2014 up to 2017.
As the war-torn region has not been reconstructed, lack of security, stability, poor infrastructure and inadequate job opportunities makes it hard for the vulnerable community to return home, forcing them to stay suffering under tents for eight years.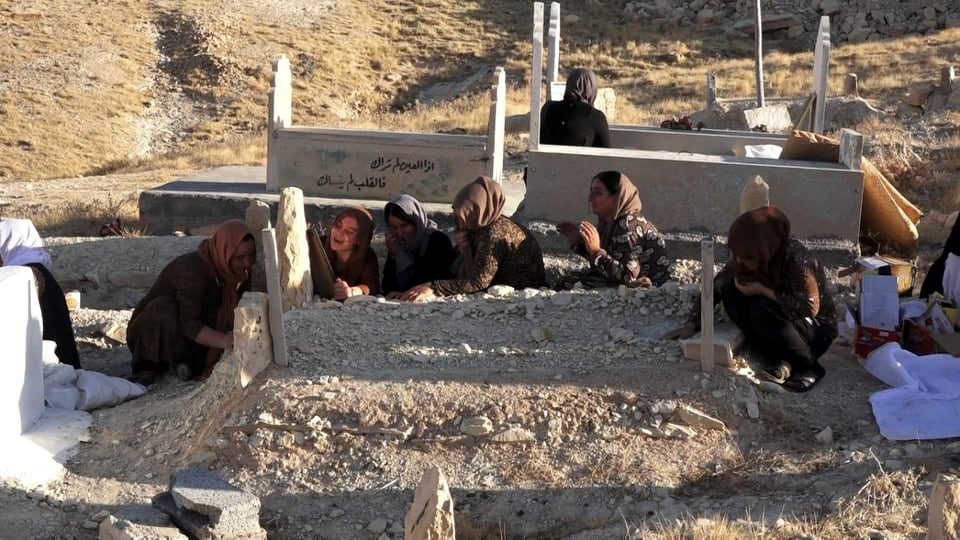 There are more than 12,000 Ezidi refugees in both Bersiv 1 and 2 camps in Zakho, most of whom are from Shingal district, 120 km west of Ninewa province.
"Suicide is not banned by a law so nothing can prevent people from committing suicide. People are free. Most of those who commit suicide are female. Main incentives are imitation, social restrictions and others," Lieutenant Hassan believes.
"We have solved dozens of cases of violence against women, but we have done alot to reduce suicide through meetings and seminars inside and outside the camp but at the end they do what it comes to their minds," Falah added.
According to KirkukNow, more than 17 suicides have been reported in Duhok and Shingal camps since the beginning of this year, including 11 females and six males.
More than 10 Ezidi citizens have been killed during the same period.
More than 350,000 Ezidis were displaced and 100,000 migrated abroad as a result of the 2014 attacks by ISIS on Shingal and other parts of Ninewa, according to the figures by the Kurdistan Regional Government (KRG).
Ezidis make over 30% of the 664,000 IDPS in the Kurdistan Region. Due to the latest armed confrontations between the Iraqi and army and the armed groups in Shingal, about 2,000 families were displaced for the second time to Duhok IDP camps.
Salima Salih Jundu, 22, was found dead on April 21, 2022 in Darkari camp in Zakho.
"The previous day, the whole family was at the Lalish temple together. She was very happy on the occasion of New Year's Eve and Red Wednesday. She took dozens of photos and stayed there until evening," Salih Jundo, father of Salima told KirkukNow.
The reasons are boredom, misery under tents and displacement, with lack of job opportunities
"A week before the incident, Salima told me she had a dream that she was dressed in white and flying like a dove," Jundu said.
He is concerned about the relevant organizations and parties because they have done "nothing to reduce and eliminate suicide", while the reasons he believes are "boredom, misery under tents and displacement, with lack of job opportunities."
Participants in a poll by an NGO regarding the factors and motives for suicide commitment and attempts said that 20% of their relatives at least once thought about putting an end to their life.
The questionnaire was conducted in February and March covering 232 IDPs in the camp and compound of Sharia in Duhok. The 127 female participants were between 15 to 35 years old.
The questionnaire posted 19 questions about suicide cases. Alarmingly one fifth of the IDPs said their relatives thought about committing suicide. Financial problems, unemployment, social, emotional and domestic issues were the key factors behind this disorder.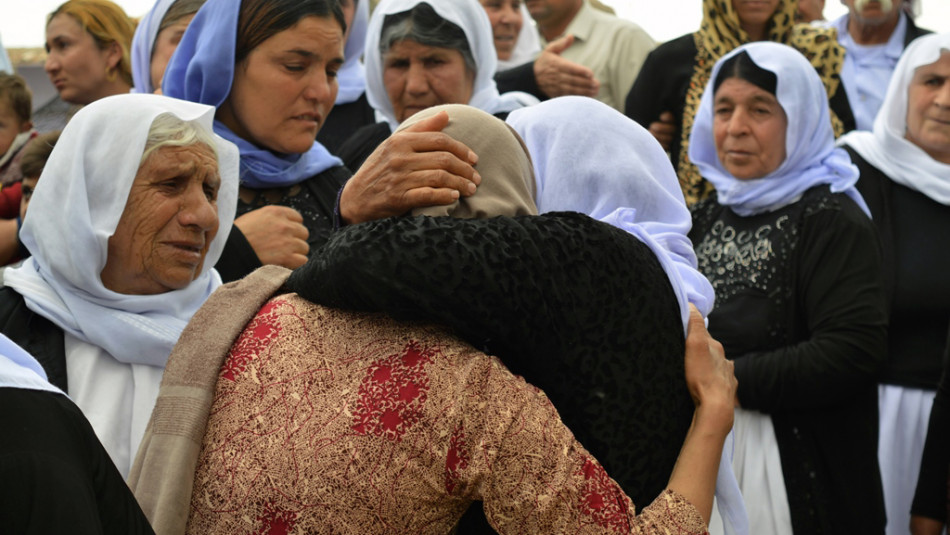 "We conducted the survey and sent the results to the relevant parties, but unfortunately no practical steps were taken and the suicide rate was not reduced, but increased," Susan Safar, director of DAK for the development of Ezidi women, said.
According to her, the main reasons for suicide in the camp, prolonged displacement, lack of job opportunities and training courses and lack of attention to psychological treatment.
Providing psychological treatment was a major part of the Ezidi Women Survivors Law, passed by the Iraqi parliament in early March 2021, beside financial and moral compensation to women abducted and enslaved by ISIS and subjected to various forms of violence, with the aim of providing a decent life and reintegration.
Askandar Mohammed Amin, director of the Iraqi Migration and Displaced Office in Duhok, agrees the main motive for refugees to commit suicide is to remain in displacement.
The Iraqi federal government formed a committee in 2021 to investigate the causes of the suicides of Ezidi displaced citizens, but did not publish the results.
"The work of the committee is not over. The ministry has worked on issues such as opening awareness courses in the camps, distributing aid such as food and supplies and creating job opportunities in coordination with organizations, but no one can end these incidents," Amin thinks.
Seized in August 2014 by ISIS militants whom accused the Ezidis of being "heretics," Shingal has been the scene of tragedy: a genocidal campaign of killings, rape, abductions and enslavement, amounted to genocide and recognized by parliaments of Belgium and Netherlands.
The surviving community fled to safer-heaven IDP camps on Shingal Mount and in the adjacent northern Kurdistan region where tens of thousands still live under tents in IDP camps.
Thousands of Ezidi women, girls and kids were enslaved and taken as sex slaves. KRG office for rescue of missing Ezidis says 6,417 Ezidis were enslaved by IS when it took over Shingal in 2014 and 2,700 of them have been brought to unknown destiny.